Are you looking for an app to help you study more efficiently? Manage your money better? Stay better connected with Concordia? We have compiled a list of 10 apps that every student at CTX should download.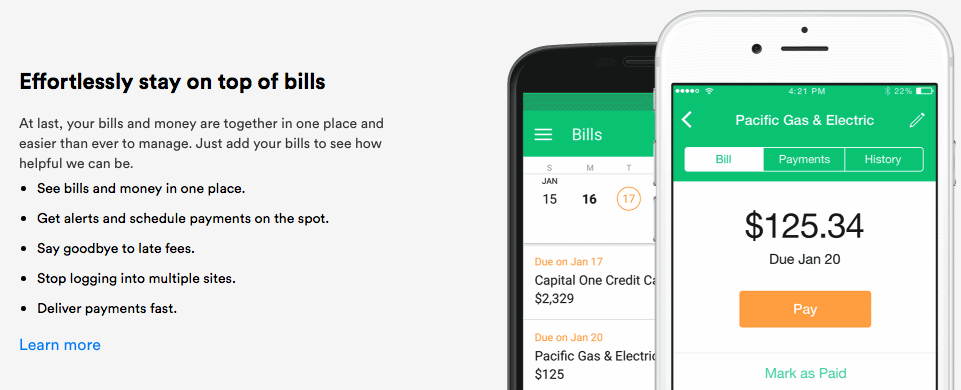 Mint: College students are notorious for having struggles sticking to a budget. Mint helps users learn to manage their savings and spendings more efficiently and gives them a clear picture as to which categories those dollars are flying off to. You can also opt to pay your bills via Mint, and even track your credit score. This app doesn't cost a dime. Cha-ching!
Evernote: In class, you will be taking pages and pages of notes (well, hopefully!) What if you saved some trees and used an app to help you along? Download Evernote, the king of all note-taking apps. Evernote has features for bookmarking, composing, clipping and more. You can also use Evernote for your growing to-do list. Evernote is available on multiple platforms, usable in Web browser and mobile apps, and best of all, it's free! Work smarter by enhancing your notes with links, audio, attachments and images. Use the Work Chat feature to share notes and collaborate with your classmates.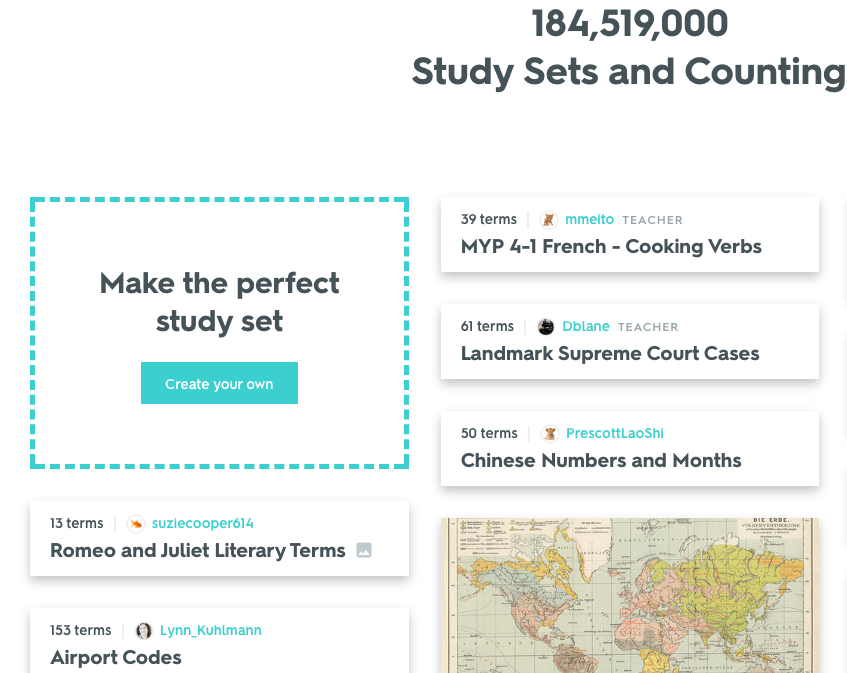 Quizlet: Quizlet, a widely used general study tool, boasts millions of flashcard study sets for numerous topics, created by student users. Search through thousands of subjects already available, or make your own. Quizlet also allows users to use images and audio in their flashcard sets, perfect for visual and auditory learners. The app keeps you on track for upcoming tests and quizzes by sending helpful notifications reminding you when it's time to focus.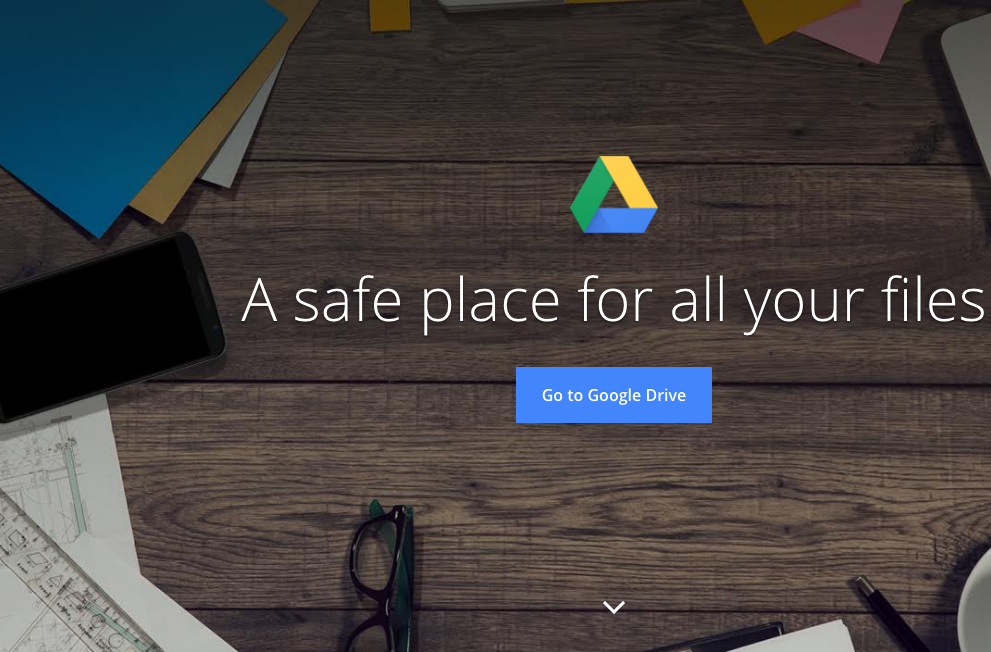 Google Drive: Modern-day college students typically deal with a large amount of Google Docs. Chances are, your laptop will probably also be crammed with recordings, videos, photos, designs, spreadsheets and other files. Don't risk losing all of these critical pieces by not backing them up! Google Drive gives you a secure place to store up to 15 GB of free files. You can even upgrade to 1 TB for $9.99 per month. There is always a chance that something can happen to your computer, but Google Drive's secure cloud storage will make sure your personal files will be accessible to you, regardless of the fact that you accidentally spilled your hot coffee on your keyboard and fried your control circuits.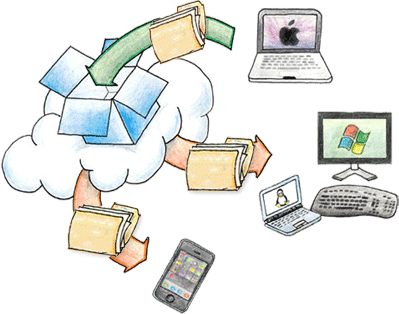 Dropbox: Don't worry about losing your notes of coursework anymore. Dropbox allows you to upload documents, photos and videos in the cloud instantly. You can access them wherever you have internet access, so forgetting your phone or laptop at home will no longer be an issue. You can also share your files with others, and they can return the favor. Sending large files is easy, even with people who don't have a Dropbox account. Features like the doc scanner and offline access make downloading Dropbox a no-brainer.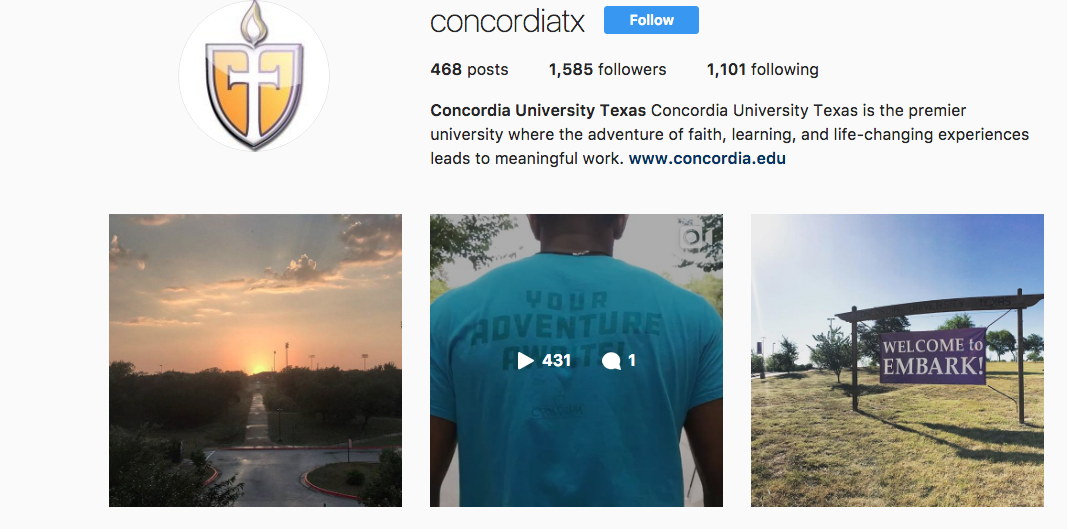 Instagram: Stay in the Tornado loop! Follow us on Instagram and view/share photos and videos of things your friends and professors are doing on campus.

Spotify: Spotify is a digital music service that gives you access to millions of free songs. Download Spotify and give Concordia's new channel a listen. Follow us as we will periodically add playlists for new seasons, events and occasions. Try us out as you walk to class, tour the Preserve, work out or study.

GroupMe: Download GroupMe and easily message large groups of people to set up study groups or social gatherings. This app makes attaching links, media and files super easy. Do you hate getting a flood of notifications whenever the conversation picks up in a group-messaging situation? GroupMe allows you to mute specific chats, particularly useful when you are involved in several student-run organizations.
SelfControl: Are you having trouble ignoring your Facebook notifications? Do you scroll though your Twitter feed out of habit? Is Instagram making it difficult for you to focus on completing your assignment that is due tomorrow? To avoid such distractions, download SelfControl, an application that blocks certain websites that keep you from studying, and it does so for a set amount of time. Pro Tip: Set SelfControl up to keep you off these sites during all of your scheduled courses. You'll thank us later.

iTunes U: Do you own an Apple device? You will be happy to know that you have access to iTunes U, which gives you access to various educational courses from all leading universities for free. Find out what they are studying at MIT, Oxford, Yale or Cambridge. Supplement what you are already learning in the classroom at CTX with what others are learning at universities around the world.
Woosh!