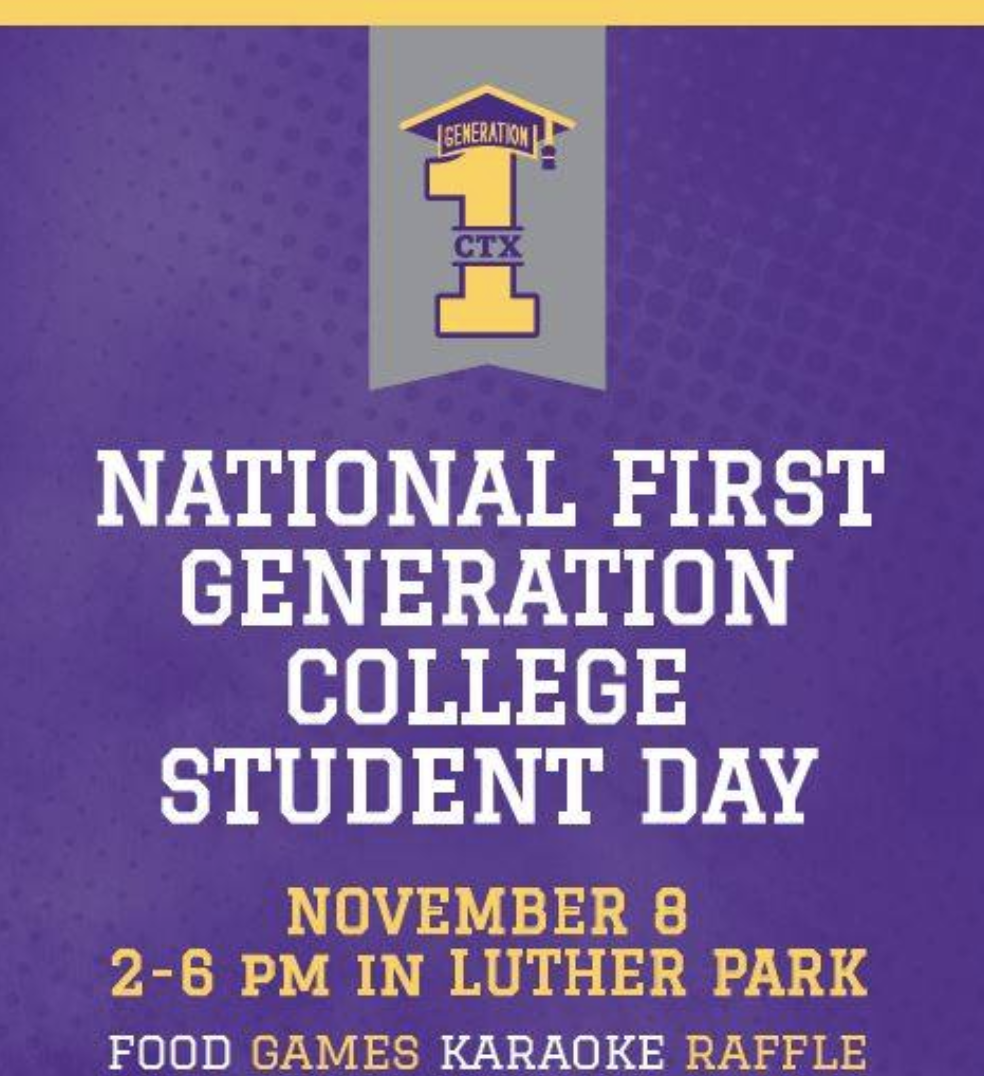 If you will be the first in your immediate family to graduate with a college degree, then we consider you a first-generation college student, or as we say here at Concordia, a Generation1. We will be celebrating our Generation1 students on National First Generation Student Day on Thursday, Nov. 8 from 2 to 6 p.m. at Luther Park. Connect with other first generation students, faculty and staff over food, music and fun. Look forward to carnival games, raffles, karaoke and a special message from Dr. Christian!
In the future if you aren't already, we want to encourage you to attend our Gen1 events that occur on the third Thursday of each month. Let us set you up for academic success by providing support, guidance and a network for students and families who wish to connect with each other as they work towards their academic goals.
We also hope our Generation1 students are getting involved in clubs, organizations and Chapel. Involving yourself in activities that challenge and inspire you is a great way to make CTX your home away from home. Here are some ways to help you meet people and to get more involved at Concordia!