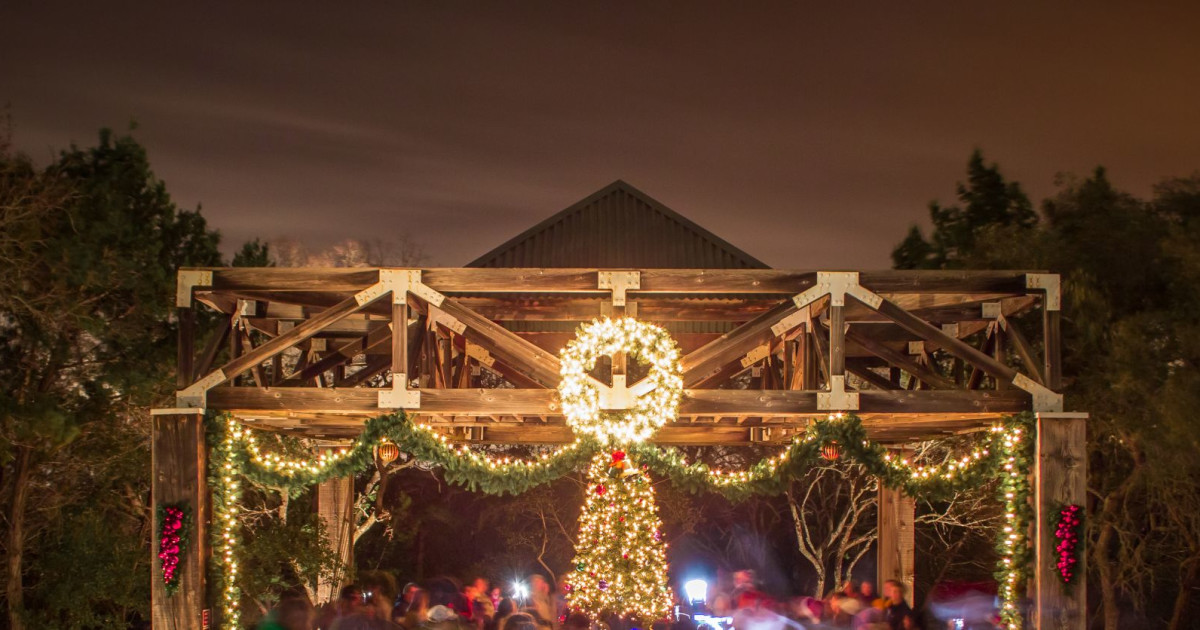 Be sure to attend the Eighth Annual Christmas Tree Lighting Thursday, Dec. 6 beginning at 6:15 p.m. on the Pier. The tree will be lit promptly at 7 p.m.
Since 2011, Concordia students, faculty, alumni and staff have participated in an annual Christmas Tree Lighting. The event starts early in the evening at the Pier with ornament decorating, hot chocolate and holiday treats.
"We encourage everyone to put their decorated ornaments onto the tree," Student Life Administrator Meredith Heathcoat said. "We keep all of these ornaments to put up the next year, so if you come back again, you will see yours."
Afterward, attendees gather around to watch the ceremonial lighting of the 15-foot tree. Student groups play music, the crowd sings carols and everyone kicks off the Christmas season on a joyful and bright note as more than 10,000 lights in the trees and along the walkways illuminate the Pier.
Here are the top five reasons you should attend the tree lighting:
It snowed during last year's Tree Lighting. It was magical! We like to think Mother Nature listened to our request on this one, and that she might listen again.
The Christmas carols are sure to get you in the holiday spirit!
Ornament decorating is a great way to leave a little bit of your personal history at CTX.

Cookies and Hot Cocoa. 'Nuf said.

You will certainly fall victim to FOMO if you don't attend. This is a great CTX tradition and a wonderful opportunity to take photos with your friends. Be sure to share your pictures with us on Instagram!
Woosh!