2017 Ethics in Business Awards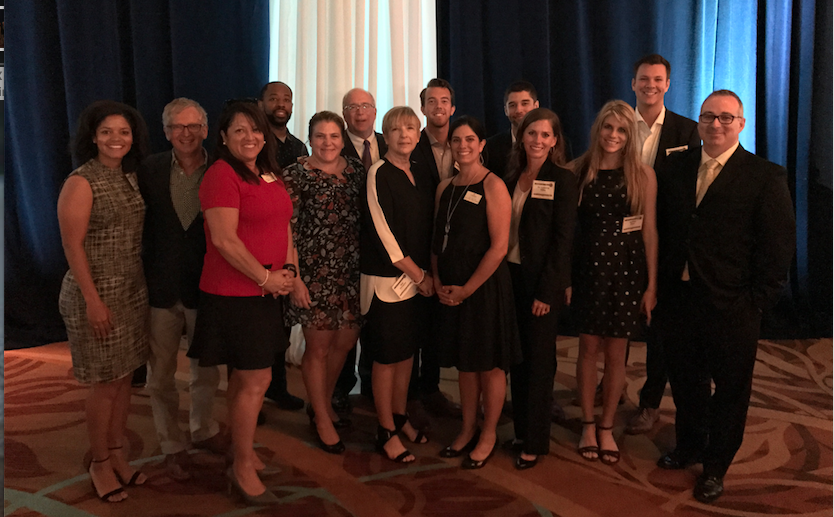 Concordia University Texas and the College of Business and Communication are proud partners of RecognizeGood in the Ethics in Business Awards. The Ethics in Business awards recognizes Central Texas business, nonprofits and individuals who use ethical practices and celebrate the idea that "doing good is good business in Central Texas."
This year's award banquet took place May 18. Six hundred people showed up to the banquet, making it the largest turnout to date.
"I'm very passionate about what we do in this community," Bobby Jenkins, RecognizeGood board member, said. "It's about illuminating everyone that's doing good in this community."
Community members nominate their choices at RecognizeGood.org. Students from the College of Business and Communication at Concordia scrutinize each candidate before narrowing them to the top three finalists in each category (large business, mid-size business, small business, non-profit, and individual).
"Concordia University upholds the integrity of the process by thoroughly vetting each nominee," Earl Maxwell, CEO of St. David's Foundation, said.
Afterwards, the finalists are presented to a selection committee of business and community leaders led by Dr. Lynette Gillis, AVP of Graduate and Professional Studies at CTX. Nominees are judged on five distinct categories: Being Respectful, Being Fair, Being Honest, Striving for Justice and Embracing Sustainability. Lifetime achievement awards are also given.
"This city is filled with ethically-led businesses," Gillis said. "Thank you for setting an example for our students on how to be a business leader. I'm proud of the hours these students put into this."
Matt Gandy, one of the Concordia business students involved, expressed his appreciation of the experience.
"These people gave up a significant amount of time and capital for ethics and therefore for this organization," Gandy said. "We saw firsthand how to lead an organization one day."
Proceeds from this event benefit the Samaritan Center, who presented the Ethics in Business Awards until the program's adoption by RecognizeGood in 2011.
2017 Recipients
Large Business: Silicon Labs
Mid-size Business: WP Engine
Small Business: Five Stone Tax Advisers
Nonprofit: Mothers' Milk Bank Austin
Individual: John Lorek of Central Texas Ability Sports
Lifetime Achievement Awards: John Garrett- Owner and Founder of Community Impact Newspaper & Susan McDowell- Executive Director of LifeWorks
Concordia representatives during the Ethics in Business Awards.