Business Students Enhance Learning 6,000 Miles From Home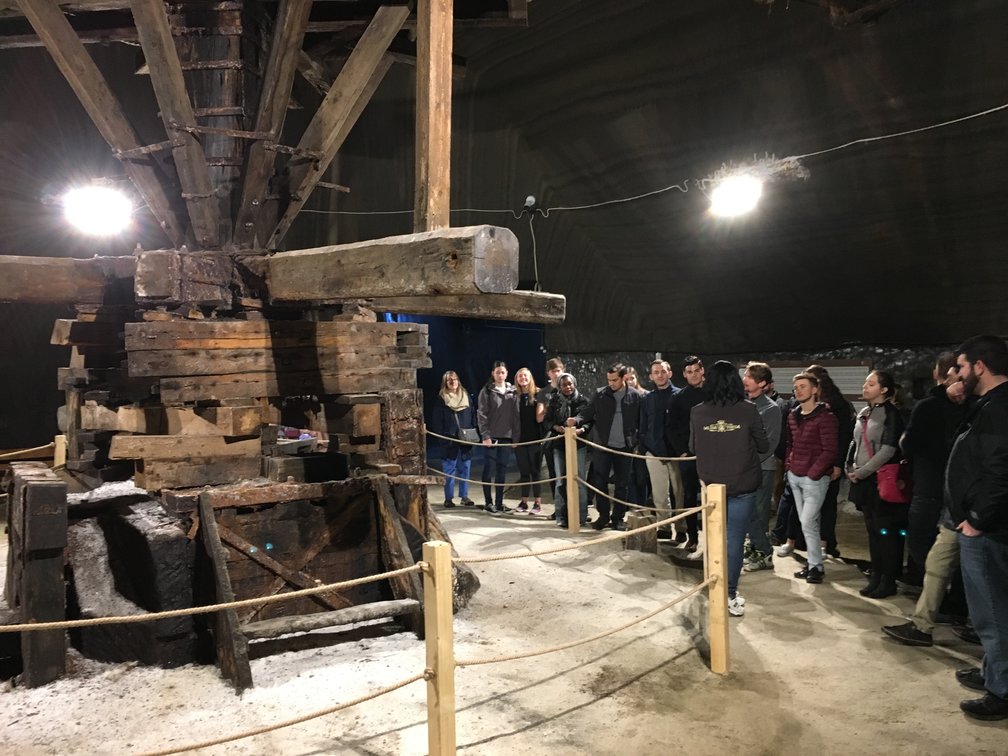 Professor Randolph Wilt, Human Resources Management Program Director and Program Director of International Business, accompanied 21 Business students to Eastern Europe this past May.
"We visited Hungary (Budapest), Romania (Oradea and Cluj) and Austria (Vienna)," Wilt said. "This is our first time to take students to these countries; however, I have taught at Emanuel University of Oradea in Romania for the past four years."
The purpose of the trip is to introduce students to international culture, especially that of Eastern Europe and former communist countries.
"They met students their same age and spent time getting to know them to see their similarities and differences," Wilt said. "They visited Romanian and Hungarian companies and organizations and saw how they operate similarly and differently from companies in the U.S."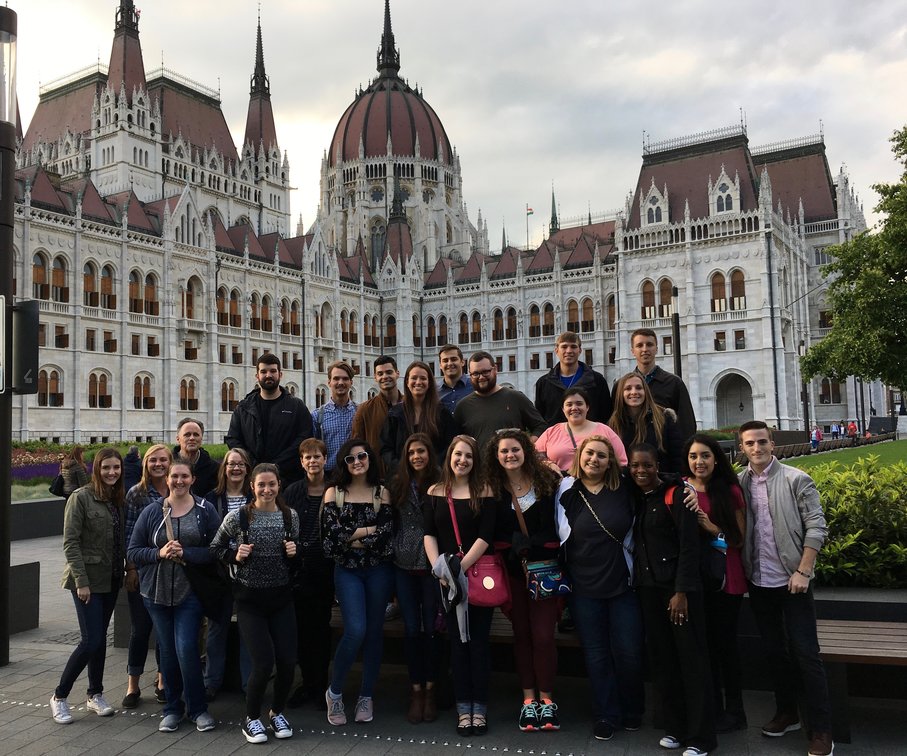 Justin Baldwin, one of the students that took the trip, said he is now able to see the world in a bigger-picture sense.
"Through traveling internationally, I have realized that many of my problems and stressors back home do not really matter when I am living in the moment in another country," Baldwin said.
"It has made me wonder why I was ever worried and stressed about them in the first place. Visiting Emanuel University taught me the value of warmth by showing me a lifestyle where greeting others with friendly smiles and engaging with one another on a personal level is the social norm."
Spencer Lee, another one of Wilt's students, expressed that the travel course was a huge growing opportunity for him.
"While there are obvious cultural differences that I noticed, what stood out to me most is the ways in which we are all alike," he said. "Regardless of your upbringing, everyone wants to fit in and be loved, and everyone wants to be successful and healthy."
Wilt echoed Lee's sentiments.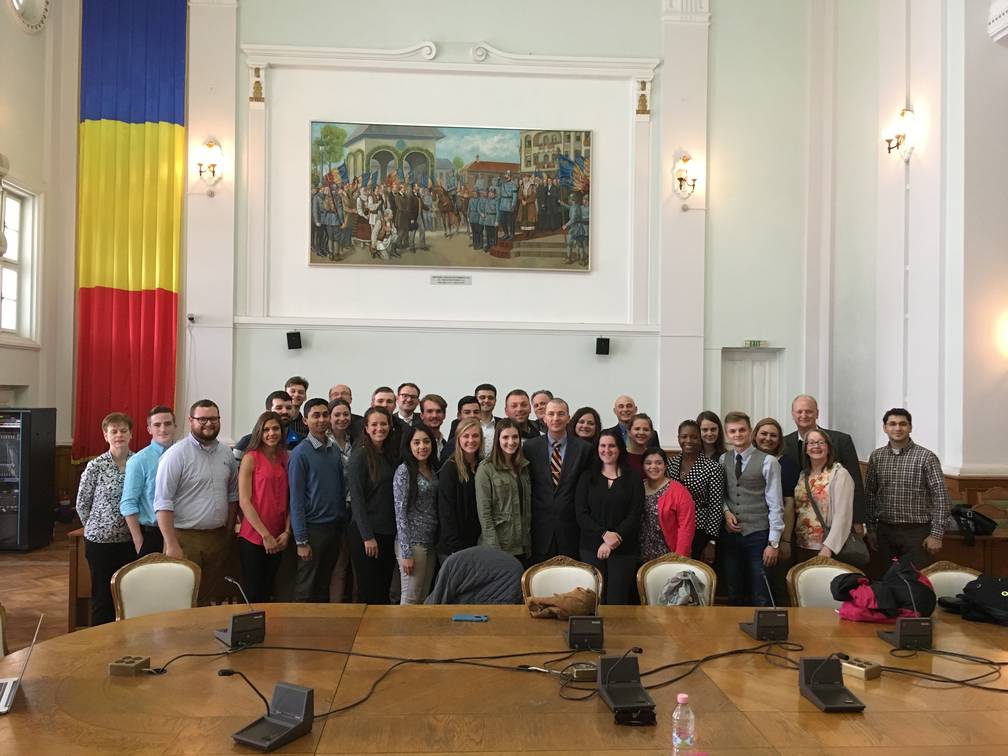 "How similar, but how different!" he exclaimed. "We take so much for granted being Americans that these Eastern European students do not have and do not have access to. They see us and want much of what is offered to us in our society and what we have access to in terms of employment and education."
Wilt was impressed by his student's approach to those from different cultures.
"All of the students were fun, engaging and very accommodating and respectful to our host," Wilt said. "They did an awesome job representing Concordia to the Romanian university, and the many companies we visited in Hungary and Romania."
Student Jazmine Escobedo-Olivas said one of her favorite insights was observing the open relationship people have with God.
"No matter what religion, God's love is shared everywhere around the world," she said.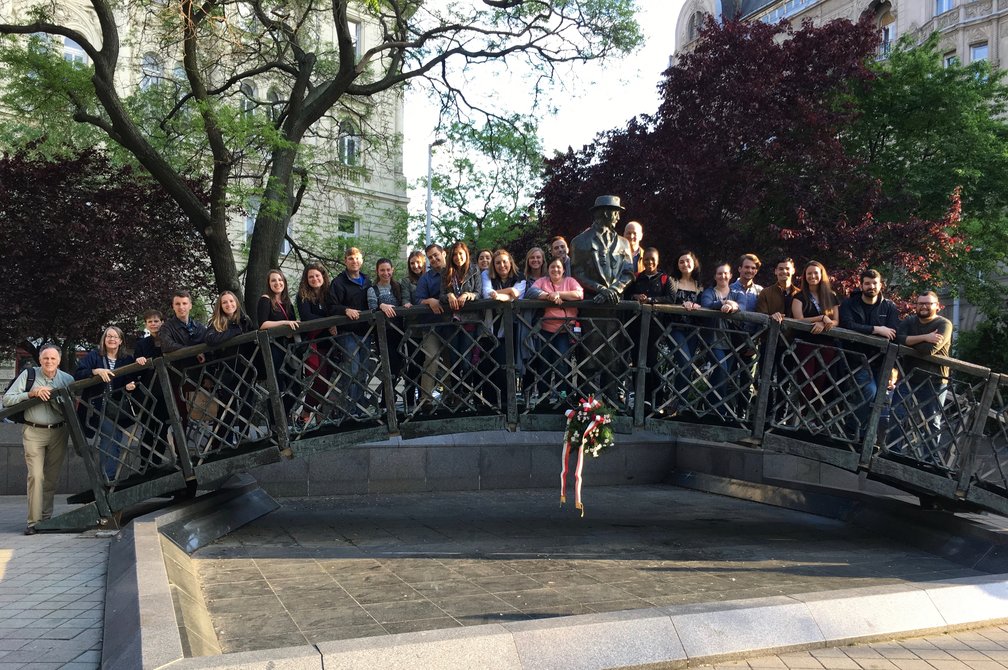 According to Wilt, one of the biggest things he was able to teach was the fact that the world is so much bigger than just Austin and just how different lives can in other parts of the world.
He said that the students' perspectives on the definition of meaningful work has changed and that they collectively realized they can make a difference regardless of the size of the cities or countries they work in.
"I have grown into a new person and I urge anyone with opportunity to go abroad to seize it with the upmost confidence," Brittany Roach, another student traveler, said. "It will change your life."
Wilt said he will continue to take future students to the same countries since they give a great representation of the differences between our culture and those of different economic, sociologic and past political affiliation.
"Plus, Eastern Europe is very different than the Western Europe that most students are aware of due to previous travels," he added.