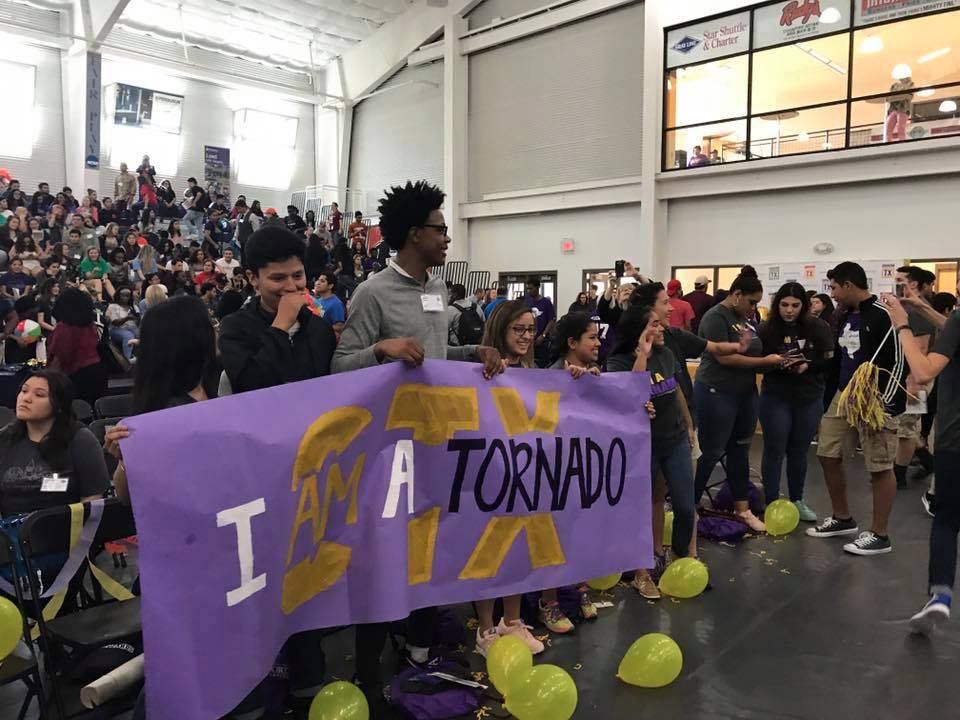 Concordia University hosted Central Texas College Signing Day on April 28.
The community pep rally was full of energy as more than 1,000 high school students, and nearly 500 eight-graders, engaged in the fun.
Similar to signing days for athletic teams, Central Texas College Signing Day celebrates the accomplishments of students who academically sign to a college.
The purpose of this event is to mimic the same level of excitement often associated with athletic signing for all college-bound students.
Students who attended the festivities were able to meet others who were committed to the same colleges, as well as make new connections.
Recent Posts
Check out some fascinating courses in the School of Humanities & Social Sciences that you can take for the Spring 2021 semester.
You don't want to miss Concordia's Homecoming & Family Weekend! Here are the top nine reasons to attend.
Discover how Cristina Garduno ('19) is using her Global Public Health degree from Concordia to serve a local community.