Finding the Right College (and Making Sure You Get In!)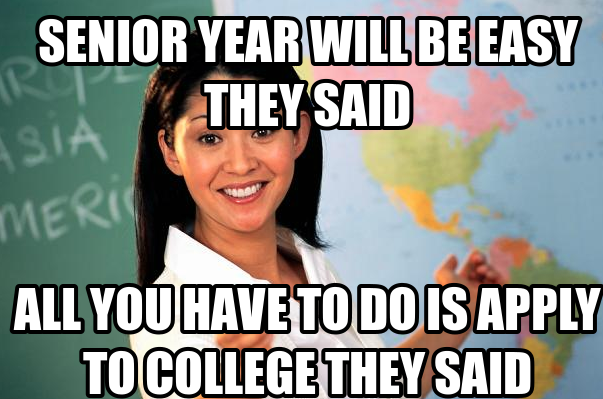 Getting into college is based off of more than just a good GPA and high SAT/ACT scores. Choosing a college should be about more than just college rankings, extracurricular offerings and whether or not they are in the Ivy League.
Here are some tips for making sure that you are applying to the right schools, and some advice to keep you on track during the admissions process.
Visit the college campuses you are interested in!
Finding the right "fit," a place that you feel comfortable and can thrive in, is just as important as attending a respected university.
Your college should be compatible with you, and the only way to really observe the school's cultural and environmental vibe is to walk the grounds yourself. At Concordia, we like to think that a visit to campus is one of our best sells.
Talk to students/alumni
Want a real, unfiltered account of student experience? Ask students and alumni what they think about the college, the culture, the classes, the professors and the clubs and organizations. If you want the good, the bad and the ugly, go straight to the source.
Make sure your major is offered
Are you set on becoming a marine biologist or a forensic scientist? Don't assume that every college you are interested in has your major, do your homework! There's nothing worse than visiting your dream school and finding out that the thing that you're set on earning your degree in is not offered there.
Once you've chosen your school, adhere to deadlines
It's a pretty good idea to not miss the application deadline, so if you're set on applying to Concordia, start working on it now.
Also, make sure to meet the financial aid deadline. After that, there are still deadlines to be met for things such as private scholarships, enrollment deposits, housing deposits, etc.
It is not a bad idea to use a calendar or a spreadsheet to keep track of all these dates.
Give your application the time it deserves
College applications aren't something you want to rush. Rushing the process can result in sloppy mistakes that can stop you from getting into your college of choice. Avoid these mistakes when completing your applications.
Complete your FAFSA
Fill out your FAFSA. Even well-off families might qualify for financial aid. Plus, it boosts your chances of being admitted.
Talk to admissions counselors
Need help filling out your admissions paperwork? Have questions about college? Confused about financial aid? An admission counselor's goal is to act as a liaison between prospective students and the college in question. Take advantage of their expertise by having a conversation with one.