CTX DECA Team Wins Big at Statewide Collegiate Competition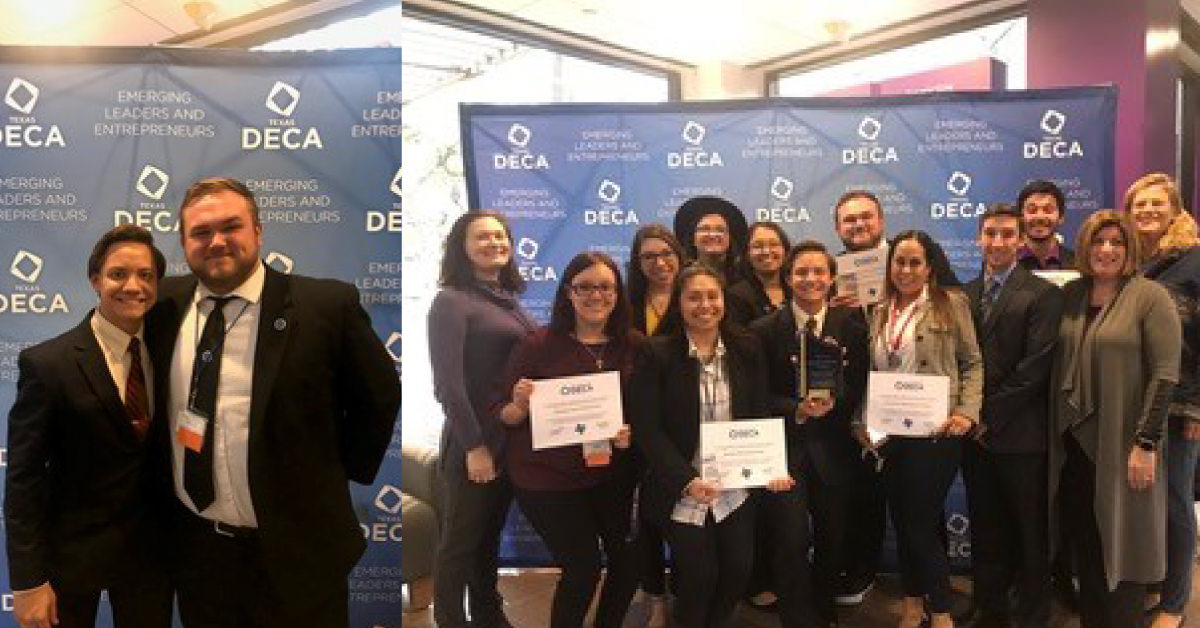 Concordia University Texas Collegiate DECA competed in their second Texas Collegiate DECA Career & Development Conference on February 8-9, 2019.
The conference was hosted at Concordia University Texas, which marks the first time in a long while that it has not been hosted at the University of Texas at Austin.
Overall the Competition Team won 16 awards during this two day conference, they competed in such events as Business Ethics, Corporate Finance, Entrepreneurship Operations, Event Planning, International Marketing, and Marketing Communications.
There were 199 students competing from 7 different Colleges/Universities which include Austin Community College, A&M University, Concordia University Texas, University of Houston, University of North Texas, University of Texas at Austin, and University of Texas at Dallas.
The Competition Team consisted of ten students and all ten students have advanced to International, which will be hosted at Orlando, Florida in April. Now, for two years straight all competing members of Concordia University Texas Collegiate DECA have advanced to Internationals.
Concordia's First State Position in Collegiate DECA
During this conference the voting delegates of Texas Collegiate DECA also elect a State Officer Team. Shawn Matthijetz has been the Founding President of Concordia University Texas Collegiate DECA for the past two years, but decided to run for State President.
After communicating with other chapters and giving a strong speech, Texas Collegiate DECA elected Shawn Matthijetz as their new State President. This marks the first time that Concordia has held a state position in Collegiate DECA, it also marks the first time a student from Concordia will be representing a large population of students at a state level.
Caleb Iversen will be replacing Shawn as the President of Concordia University Texas Collegiate DECA.