Article by JOE FISHER, Sports Information Director
The Concordia Softball team's Shelby Burrus, Brittani Whitten and Angelica Arroyo all earned American Southwest Conference honors, which were released on Tuesday.
The Tornados won 19 games on the season, their most since 2013, and advanced to the ASC Tournament for the first time since the 2014 season.
Burrus was named to the ASC Third-Team after a season in which she made 32 appearances and tallied 13 wins. She was third in the conference in innings pitched with over 102 innings and eighth in strikeouts, finishing with 42. Burrus also was named to the ASC All-Tournament too after pitching back-to-back complete games against UT Dallas and Louisiana College.
Whitten also earned ASC Third-Team honors after finishing up her first season with CTX. Whitten hit over .390 on the season to lead the Tornados, had a team-high nine doubles, and was tied for second on the team in runs scored and RBIs. At the ASC Tournament, Whitten had two hits, including a game-tying three-run home run against the Wildcats.
Arroyo was named an ASC Honorable Mention after hitting .313 on the season, driving in eight and scoring 16 runs. She was also second on the team in assists with 80 on the season. This was Arroyo second All-Conference honor after being named ASC Second-Team in 2016.
CTX's season ended in an elimination game, losing 5-4 to Louisiana College in the ASC Tournament, but will return the core of the team while saying goodbye to seniors Burrus, Lauren Camacho and Kennedy Coffin.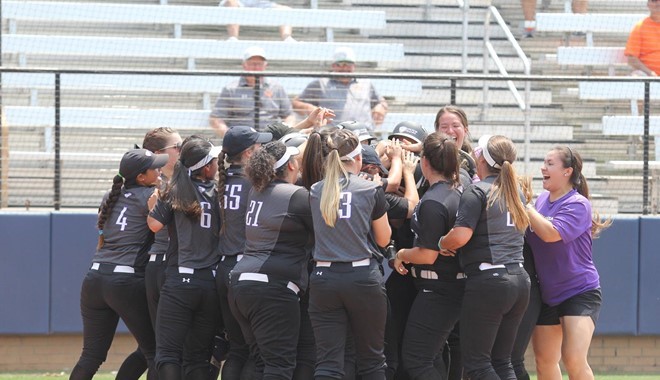 Recent Posts
Join us for these free virtual events in November, presented by Concordia's career center, Vocation & Professional Development.
Join us for the November 2020 Speaker Series, where Gay Gaddis, founder and author, will provide tips on how to succeed in business and life.
Concordia hosted a successful Homecoming and Family Weekend. Get a recap of the festivities.