Christmas Stories and Traditions from Concordia Staff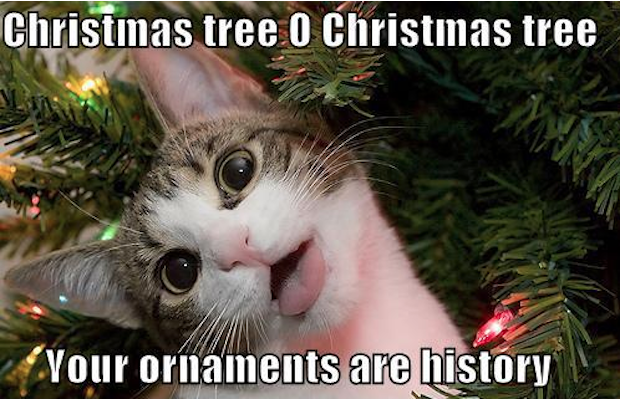 "I had to have been around six or seven years old, and as we had done every year, my family was opening presents around the tree on Christmas Eve. We had finished with the children's service at church, we had feasted on cheese and crackers and we were almost done with the annual ritual of gifting each other.
My mother and father had put in place a very special decoration that year - a large rectangular box wrapped in paper that had been printed with bricks. They said that it was the closest we would ever have to a fire place and, of course, I thought that was a great idea.
As we unwrapped the final present, my mom told me I could take the brick-like paper off of the large box. I remember protesting that idea, having really bought into the idea that this faux fireplace was a great addition to the Christmas décor.
After much prompting (and some more protest from me) I reluctantly began to take the paper off of the box and what to my wandering eyes should appear but a G.I Joe Jeep, complete with trailer and a working spotlight.
Needless to say, the surprise overwhelmed me and I ran around like a six-year-old child who had received the gift of a lifetime…and indeed, that six-year-old was me!"
-Dr. Donald Christian, Concordia University Texas President and CEO
"Every year my mom lets the family open a gift on Christmas Eve. Every year, the present is a pair of matching family PJs that we all sleep in and wear while opening presents the next morning."
-Jasmyn Booker, Social Media Specialist
"My oldest daughter's name is Joy, and as she was born in November. You can imagine all the ornaments and decorations we have with her name on them—not to mention the number of hymns and songs we sang to her that included "joy."
Two years after Joy was born, she got a baby brother named Jay. That December when Joy had just turned two and Jay was four months old, as we were putting up our tree, I heard a tiny voice singing, 'Jay to the world, the Lord has come.'
Joy thought the first word in the hymn, 'Joy to the World,' was her name and she was singing to her brother to let him know the Lord had come. I've treasured that memory in my heart because it is so true. Jesus came to the world for all of us. Put your name at the beginning of that hymn as a reminder that He came for you too."
-Audra Parker, Academic Program Coordinator