CTX Alum Works to Set Innocent Free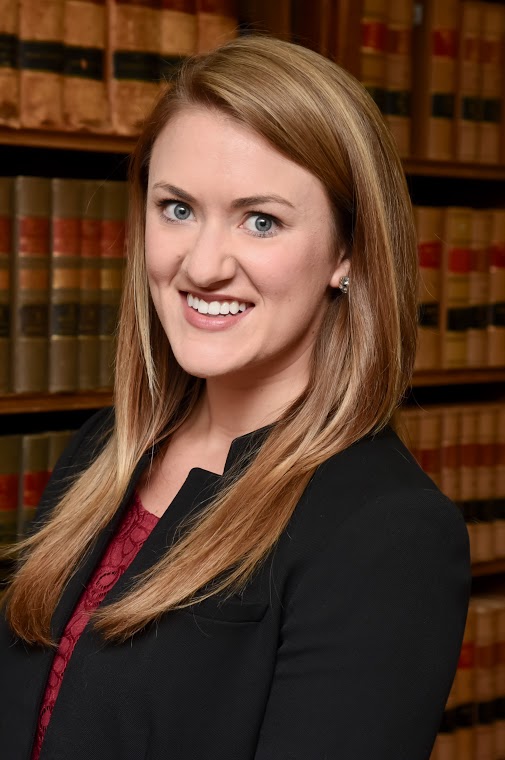 Hannah Boeck, a 2012 CTX grad, is taking the world by storm by helping exonerate the innocent. As a law school student at University of Wisconsin, she spent last summer working with the renowned Wisconsin Innocence Project.
"The Wisconsin Innocence Project (WIP) is a legal clinic at the University of Wisconsin Law School, and our focus is to exonerate those wrongfully convicted," Boeck said. "Since it was founded in 1998, WIP has successfully exonerated more than 20 wrongfully incarcerated individuals."
Boeck and her fellow law students worked on the cases in teams under supervising attorneys. The majority of the clients are incarcerated in Wisconsin, but there are a few cases in the midwest and other regions of the country.
"It takes a long time to litigate these cases, which allows us the unique opportunity to be involved at various points in the process for each one," she said.
During the summer, Boeck worked on several different cases involving flawed eyewitness identifications, new DNA evidence, new research on Shaken Baby Syndrome, ineffective assistance of counsel and Brady violations.
"I've grown as a legal professional and learned useful skills, like investigating cases and properly reading police reports and trial transcripts," she said. "I've also had unexpected opportunities this summer, like viewing an autopsy. "
Her most memorable experiences have been meeting and working with her clients and realizing how much the work impacts lives.
"I can't imagine being incarcerated for something I didn't do," Boeck explained. "The thought of that is horrifying. When you realize how deeply unjust our criminal justice system is and that there are innocent people losing years of their life in prison, it only makes sense that someone has to be on their team. "
According to Boeck, there aren't a lot of resources available for incarcerated people so most try to litigate their cases pro se, or on their own, with no legal counsel.
"The Wisconsin Innocence Project's wait list is years long," she said. "There aren't a lot of attorneys who want to take on these cases, even pro bono."
Boeck started her post-secondary education as a history major at Concordia. She said the supportive community at CTX allowed her to get where she is today.
"I was able to build personal relationships with my professors that wouldn't have been possible at a bigger university, and a few of them became mentors that I've kept in touch with over the years," she said. "At Concordia, I saw faculty and administration leading by example and living out Micah 6:8 – humbly extending grace while advocating to end social injustice. This absolutely left an impact on me and ignited the desire to pursue a career grounded in service."
She said she was able to grow and find her voice as a leader as a member of Concordia's service-learning team. Her time as a Tornado instilled a sense of initiative and ownership of her education.
"For example, I knew I really wanted to study abroad in Spain but I couldn't find a program that fit my timeline," she said. "I was able to work with the CTX faculty and a university in Spain to independently plan my semester in Seville."
She also valued the CTX emphasis on cultivating the whole person.
"My majors were history and English, but I was encouraged to pursue other interests as well," she said. "Exploring national parks on the field biology camping trip is still one of my favorite memories."
Boeck advises other students who want to follow in her shoes to know that the path from where they are now to where they want to be 10 years from now "might not be linear – but that's okay!"
"I knew I eventually wanted to go to law school, but I also wanted to experience more of the world first," she explained. "So, I taught in Malaysia and Spain for a few years before returning for my J.D. I am thankful for those years spent outside my comfort zone, because through those experiences I developed a more thoughtful worldview."
She believes building and cultivating relationships with mentors is extremely valuable.
"If you are interested in someone's job or career path, don't be afraid to reach out," she said. "Most people are more than happy to grab coffee and chat with you for 30 minutes, and those contacts can open doors down the road."
More than anything, she hopes current Tornados will challenge themselves, stay curious and take advantage of opportunities as they come.
"I was blessed to spend four years at an institution founded on the belief that as followers of Jesus we are called to love – everyone, without qualifiers," Boeck said. To quote one of my favorite attorneys Mr. Bob Goff, 'Love Does.'"
She said that in our nation today, with the extremism, hatred and division, staying silent in not an option.
"We have to act," Boeck insists. "I encourage students to stand up against racism and challenge unjust systems of power. Start dialogues with your neighbors and work toward reconciliation in your communities."