Five Reasons Why Back-to-School August is Better as a College Student
Going back to school in high school isn't nearly as exciting as going back to school as a college student, particularly at CTX. Here are five ways the anticipated back-to-school season is more fun as a Tornado.
Seeing your friends is way more exciting
You might have been happy to see your friends on the first day of school in high school, but chances are you probably saw them pretty regularly during the summer.
Your college friends are scattered throughout the state, some even the country, and there is a good chance you didn't see them the past three months. Once the school year begins, your closest friends might literally be your nearest friends, (down the hall in the same dorm), and even your commuter friends probably live within a few miles from campus.
You look forward to going back
Were you camping out at your high school nights before the first day? We didn't think so! When it's time to return to college, you might try to get back early, even if it's just to see your college friends, to have your own space and to enjoy the freedom before classes begin.
Educationally? When you're done with general education classes, you will be pumped to start the courses in your major. As you move up the ranks from freshman to senior, you will have more opportunities to be excited as you get first dibs on the coveted classes that fill up first.
Freedom
If you are an incoming freshman, you are probably so excited to embrace the freedom to be independent. Stay up as late as you want, get 10 ice cream cones from the dining hall (we recommend cutting it off at three) and have friends over at you (and your roommate's) desire.
If you are a returning Tornado who moved back home with their parents for the summer, you are probably looking forward to enjoying those personal boundaries, the all-you-can eat dining hall experience and seeing Martin Luther whenever you want.
The indefinite is an adventure
Mostly geared toward first-year students, but still true to returning Tornados, you start to enjoy the unknown. As you first come to campus, you might be nervous about getting lost, keeping up with the coursework, making friends and figuring out your major.
You might worry that you won't get along with your roommate and that you'll get homesick. As your college career goes on, and as you move closer to your degree, you realize that every semester has unknowns.
You sign up for new classes, meet new friends, enjoy different teaching styles, make hard choices and learn about adulthood. Pretty soon, these new chapters opening and closing in your life will feel less scary and more enticing.
You're working toward your own goal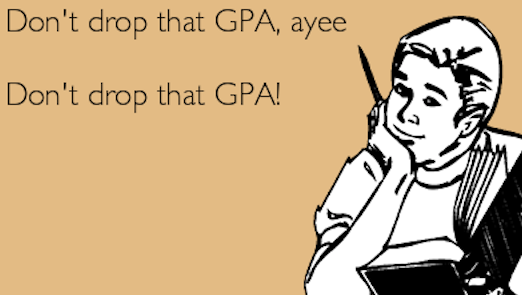 In high school, you were working toward graduation, just like everyone else. If you were like the majority, you were also working toward college.
In college, you are working toward a degree in an area that you are passionate about. You are building a resume that will help you get hired in your field.
You are taking classes that will help you in your career. The "when am I going to use this?" phrase will die at Concordia. There is something so satisfying about ticking off the required courses for your major and knowing you are on your way to the degree of your choice.