College Move-In Day Tips for Parents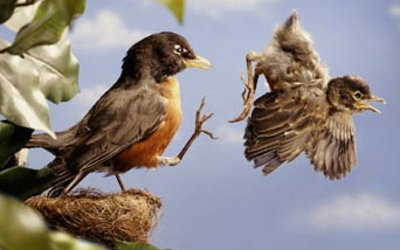 Your son or daughter is on their way to taking the world by storm by getting their education at Concordia University Texas.
Before they do so, you will all have to endure move-in day. For some of you, this might be the first time experiencing sending a child off to college. While this experience can be a stressful and emotional journey, we don't want move-in day to be!
Here is our advice on keeping move-in day a memory to cherish, not one to look back on in remorse.
Limit tagalongs
Maybe all of your extended family wants to join in to help with the moving. Discourage them. Dorms are cramped and the halls will be piled high. This already chaotic experience can become intense with too many hands on deck.
Give your child a few weeks to settle in and then ask them if they are ready to give their family members the insider tour. It will be much more enjoyable for everyone.
Bring cleaning supplies
Bring cleaning wipes, paper towels, Windex and Lysol at minimum. Pack these all last so they can be unpacked first. Give the room a quick clean before you start moving anything in there.
Get contact information
Meet your child's roommate(s) and get their phone numbers in case you ever have trouble reaching your student. Try and exchange contact information with the roommates' parents as well.
Be patient
Your child is probably secretly nervous about leaving the nest and starting their college experience, and this can trigger their less than stellar side. While this might make bidding farewell easier, no one wants to leave off on a bad note.
Keep your patience in check and know that they appreciate everything you are doing, even if they don't seem like they do in the moment.
Check out the housing policies
Know what is provided in the dormitory and what you'll need to bring. Check our residential life policies and FAQs for clarification. Certain items such as wireless routers, candles, hot plates and additional furniture are not allowed.
Let your student take the lead
Your child should be making the introductions, taking charge of the unpacking and dealing with issues as they come up. You might think their mirror would look better on another wall, but it's not up to you. Let them decide what their new home will look like.
Plan for final alone time
Make time for final alone time before you get to campus, whether this a meal on the way to CTX, or breakfast at the hotel. Once your child is introduced to their roommate, is unpacked and is exploring their new habitat, their journey has begun.
Leave something behind
Consider leaving something behind for them to find later that reminds them that you are supportive of this new chapter in their lives. Favorite treats, gift cards, a family photo or a fully-stocked mini fridge will be appreciated.
Stay informed
Keep up with CTX happenings by following our social media accounts, checking out the event calendar, tuning into the blog or visiting our Parent's webpage.