Dr. Elise Brazier Speaks on Mentoring, Branding and Team Building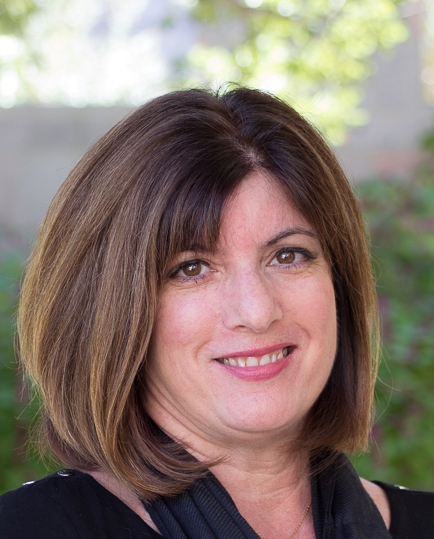 On July 11, Elise Brazier, MBA Program Director, Chair of Graduate Studies, made an appearance at the Incubator for Innovation and Impact for the ongoing Speaker Series.
Her message detailed why a positive and productive team environment is critical for a successful business. As a strong advocate for life-long learners, Brazier's presentation came from more than 15 years of experience of mentoring and developing working professionals, while building transformational settings within the corporate setting.
"Team building within a cohort of working professionals in the MBA program has been an extraordinary catalyst for personal growth and positive change," she said.
Brazier said that working with a multitude of professionals with various backgrounds and experiences has allowed her to focus on team optimization, accountability and efficiency with positive results and lasting outcomes.
"You can have brilliant people leading a business, but you also need to have people who like people leading," Brazier told thee audience at the Incubator.
She gave some tough love, saying "if you are not helping people develop, you are not management material."
Brazier explained that change most start at the top of an organization and that an organization must get people to believe in its mission.
"If you don't believe in the mission of the company you can only fake it for so long."
As for teams working together, a strong and happy team can be achieved through team-building workshops, meetings and even lunches and other after-hour activities that have nothing to do with the job at all.
"Positive teams are more productive," Brazier said. "They inspire one another to work creatively in their quest for meaningful work."
Brazier cautioned that effective managers must keep their egos in check.
"The ego can really be the most harmful characteristic," she said. "But you need it to be innovative and to be a risk-taker."
Managers must also be aware (or beware) that they are directly correlated to a company's retention and turnover. She explained that a new hire, even if they aren't the perfect fit skill-wise, should be mentored and trained if they are the right fit in the environment.
"You are taking a risk every time you hire someone," she warned.
Cooperation, collaboration and communication makes for the foundation of an excellent team.