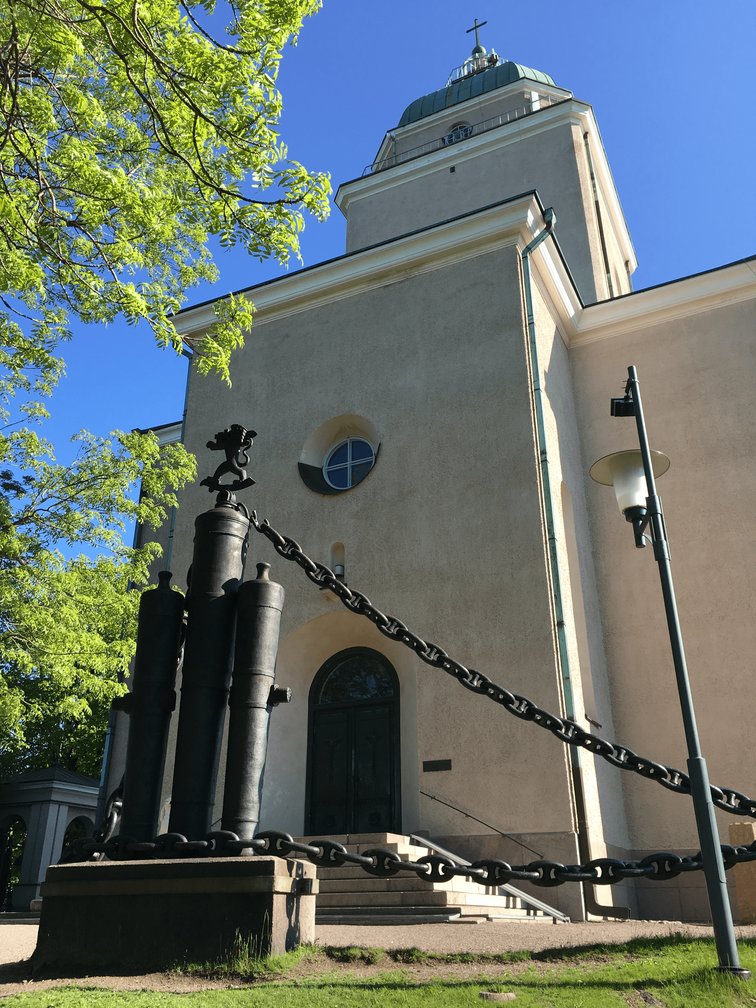 Philip Hohle, Associate Professor of Communication, visited Helsinki, Finland for the first time ever this past June. He was there for a Society for Cognitive Study for Moving Image (SCSMI) conference.
"It is an annual conference that alternates between the U.S. and Europe I was able to present last year at Cornell University," Hohle said.
The Society for Cognitive Studies of the Moving Image cultivates interdisciplinary research within the areas of moving image history, theory, aesthetics, cognitive science and the philosophy of mind and art.
Through exchange, debate and collaboration among moving image theorists, historians, analysts, philosophers, scientists and artists, SCSMI encourages research into moving image media and the ways in which such media are shaped by the human mind.
"The idea for this society includes a traditional aesthetic study of film with a more scientific approach, a very interesting mix of those dimensions of the field," Hohle said.
At the conference, Hohle heard presentations from scholars, students, filmmakers and critics on topics all over the moving-image media board.
"You hear about how things such as how your brain reacts to emotional stimuli, and how Coen Brothers films evoke certain emotions or feelings," he said.
Hohle presented on reader's response theory, or how people respond to film.
"If fit in with their broad range of topics," he said.
Unlike the Cornell University conference from last year, this conference was predominantly made up of Europeans. Out of nearly 200 attendees, only about 10 Americans were there.
"I get to rub elbows with some pretty impressive scholars," Hohle said. "The Europeans bring a whole different mindset. It's helpful to get out of my Texas and U.S. bubble."
Before the conference, Hohle was also able to visit Saint Petersburg, Russia with his wife.
For those interested in reading Hohle's work on viewer response, "Projections: The Journal for Movies and Mind" Volume 10, Issue 2, features an intriguing chapter by Hohle titled "How Viewers Respond to Transgressive Protagonist-Heroes in Film."
Recent Posts
Join us for these free virtual events in November, presented by Concordia's career center, Vocation & Professional Development.
Join us for the November 2020 Speaker Series, where Gay Gaddis, founder and author, will provide tips on how to succeed in business and life.
Concordia hosted a successful Homecoming and Family Weekend. Get a recap of the festivities.