Look For New Friends in These Seven Places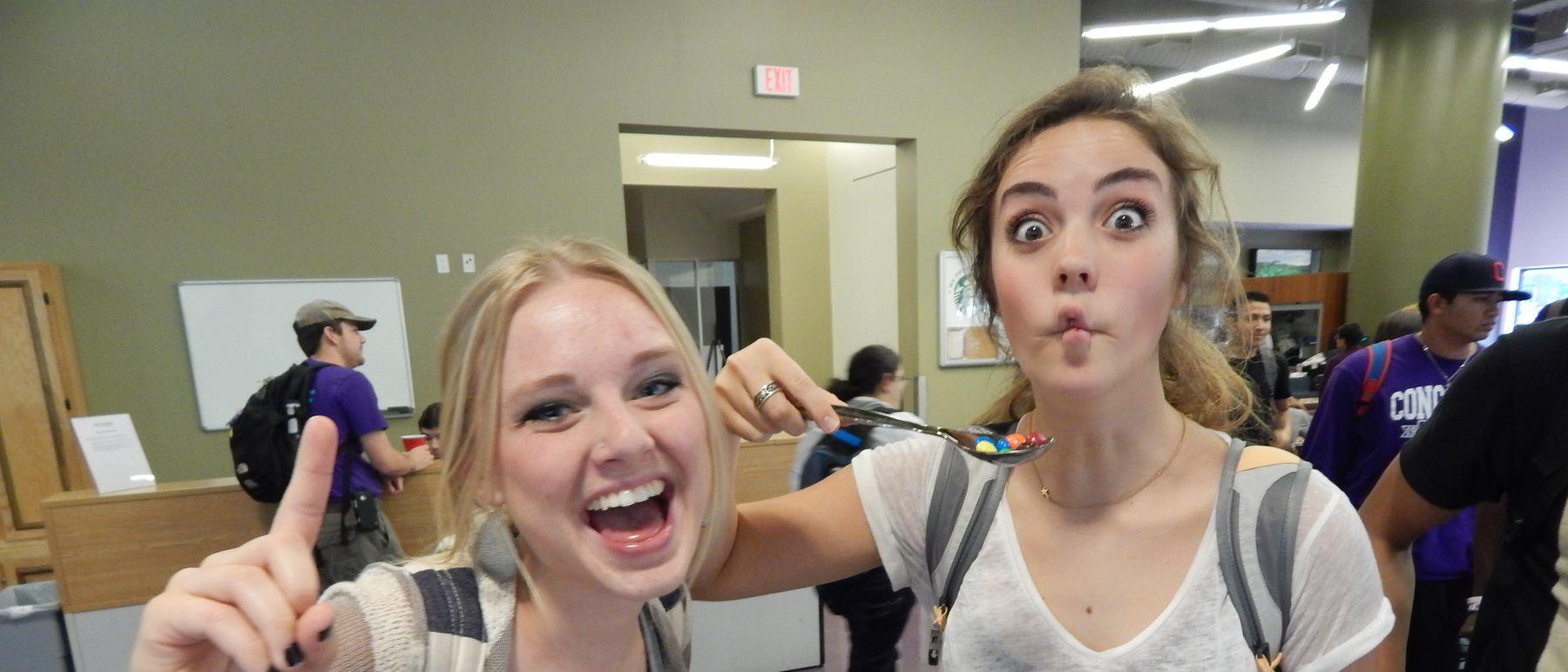 Are you new to CTX? Looking for friends in all the wrong places?
Never fear! Here is a list of great places to find some new friends, acquaintances, study mates and maybe even a future BFF.
Campus events
The easiest way to meet people is to go to as many campus events as possible. Attending lectures from guest speakers, going to sports games, visiting book signings, watching the annual Fall Play, getting free snacks at Tornado Tuesdays and participating in Coffeehouse are all great ways to meet new friends at CTX.
Classes
You probably spend about 15 hours of your week in class, ample time to get to know a few fellow classmates. Classes with labs and group projects present the most opportunities to get to know other students. Chances are that you will find a few friends that you will want to hang out with long after the class is over.
CTX organizations
Concordia is certainly not hurting for student organizations. Intramural sports, social causes, career aspirations, hobbies and musical pursuits all have organizations attached to them. Repeat interactions with those with similar interests helps form bonds.
Chapel
Weekdays, at 10 a.m. in Building A, Chapel takes place. If you want to make lifelong friendships with fellow Christians, that's an easy way to find one. Catch up with someone on their way out of Chapel. After all, "As iron sharpens iron, so does a man (woman) sharpen another."-Proverbs 27:17
The dorm
If it's your first year at Concordia, then you are probably living in the dorms. Dorms are truly the best place for spontaneous social interaction. Do your homework in the common area, start a foosball tournament, stage an impromptu protest or start watching your favorite show on one of the TV's in the lounge.
Around campus
Grab a coffee at the Student Center Cafe, hit the gym, strike up a game of sand volleyball or take your homework to the library. The more you change up your routine, the more likely you are to meet new people.
Online
Is there a Facebook group for a class you are taking? Join it. Is there a certain hashtag that students in your favorite course are using to discuss material on Twitter? Engage. You will probably end up meeting someone in your major that can help you study, give you feedback on your term papers, take notes for you when you're sick and walk to class with you every day because they realized you are the coolest person ever. Score!