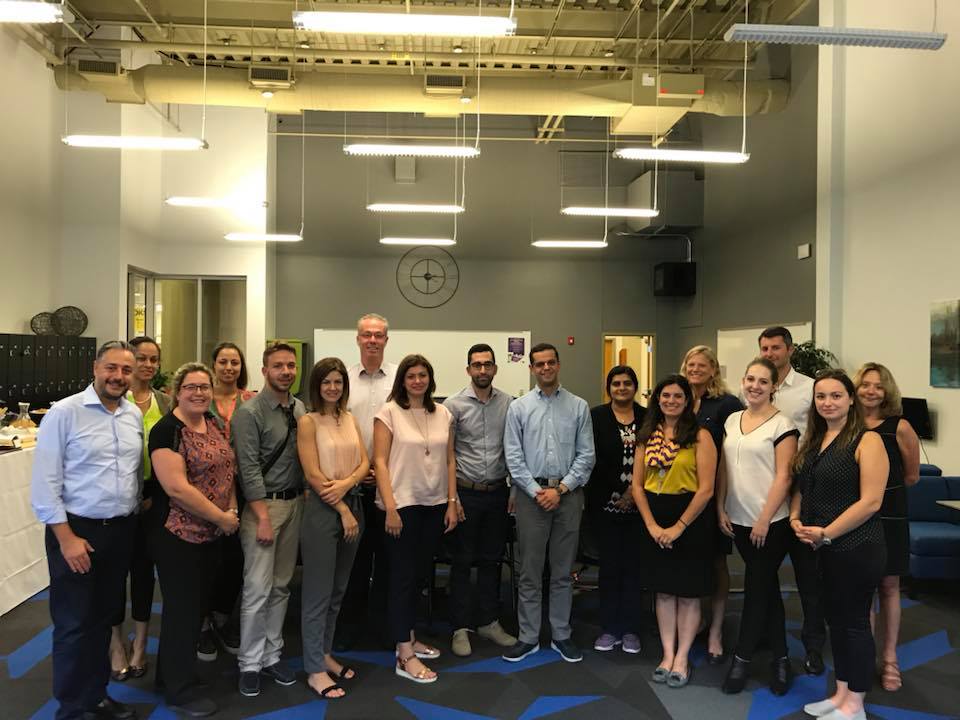 On Oct. 5, Concordia had the opportunity to welcome a delegation from Greece as part of the U.S. Department of State's International Visitor Leadership Program, which fosters citizen-to-citizen diplomacy for emerging leaders. The group's topic is "Promoting Youth Entrepreneurship and Higher Education in United States. The visitors had a tour of campus and enjoyed a special welcome in the Incubator.
The visitors came from a wide variety of backgrounds and fields. Some were researchers or PhD candidates, others held careers in fields such as journalism, business, public affairs and tourism.
"The Greeks have a long history of entrepreneurship, but they don't have the financial resources or supportive ecosystem to support start-ups in their post-financial crisis environment," Kristin Spindler, Director of Concordia's Incubator for Innovation and Impact, said.
The U.S. Department of State's International Visitor Leadership Program has been in existence since after World War II, and some famous alumni of this reputable program include Gordon Brown, Queen 'Mamohato Seeiso, Tony Blair, Anwar Sadat, Margaret Thatcher, Nicolas Sarkozy, Hamid Karzai, Indira Gandhi, Felipe Calderón and Mikheil Saakashvili.
Recent Posts
Check out these interesting facts about the Lone Star State of Texas.
Catch up with some CTX alumni and read how they're making an impact on their communities.
Learn more about the Personal Support Center, a valuable resource available to CTX students 24/7.