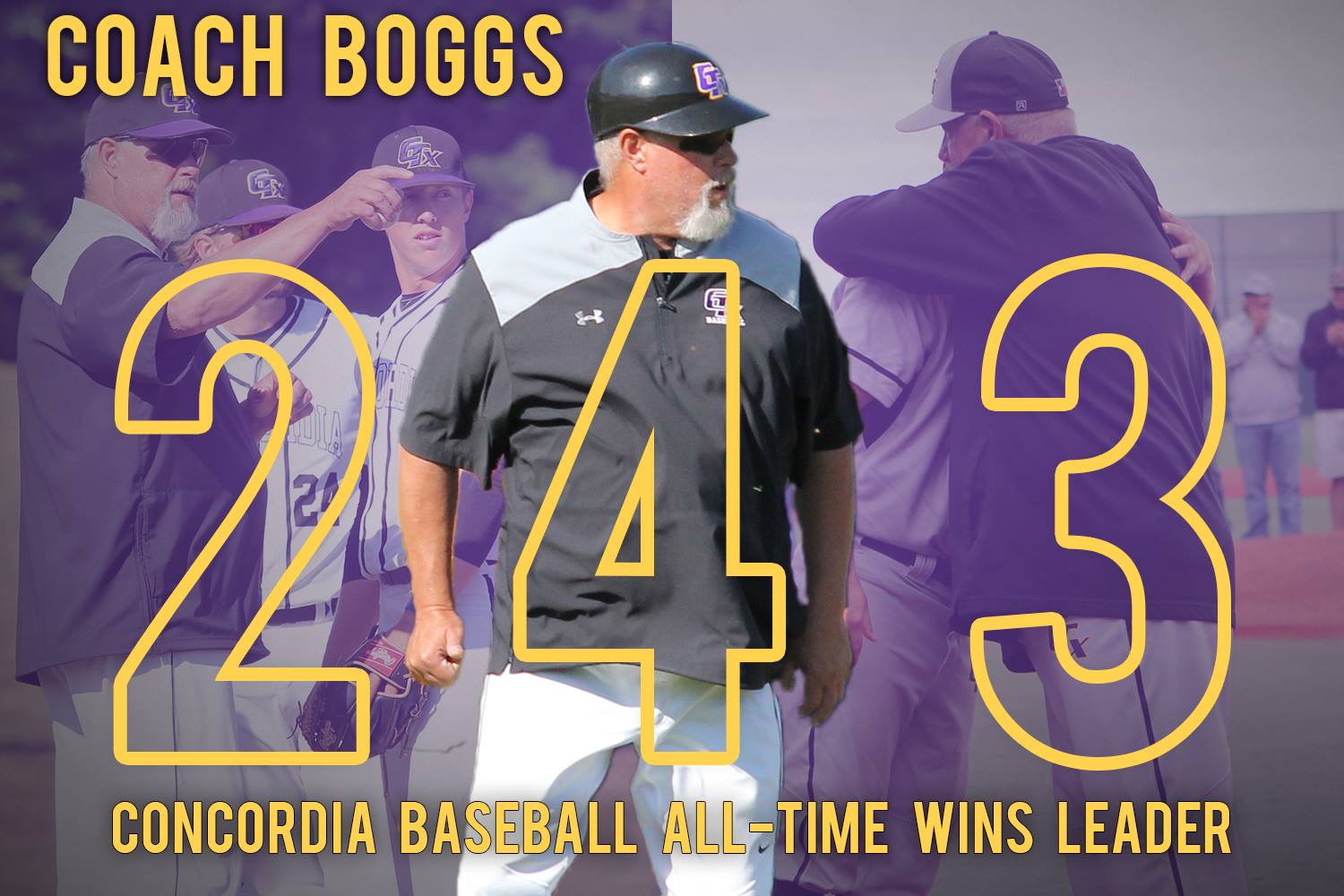 Head Coach Tommy Boggs is now the winningest coach in CTX baseball program history with 243 wins. Saturday's 10-7 win over Hardin-Simmons allowed Boggs to surpasses Mike Gardner who previous held this title.
Gardner led the Tornados to 242 wins during his time serving as head coach from 2000-2009. He is a member of the Concordia Athletics Hall of Fame, inducted in 2012, for his success at the pilot of the program.
Boggs, a former Major League Baseball pitcher, is in his ninth season as the head coach of the Concordia University Texas baseball program.
"It's an honor, but this is not about me this is about my coaching staff that have been here for me and my players," Boggs said. "After the game, the team gave me the game ball, but i gave it to the coaches."
Recent Posts
Join us for these free virtual events in November, presented by Concordia's career center, Vocation & Professional Development.
Join us for the November 2020 Speaker Series, where Gay Gaddis, founder and author, will provide tips on how to succeed in business and life.
Concordia hosted a successful Homecoming and Family Weekend. Get a recap of the festivities.