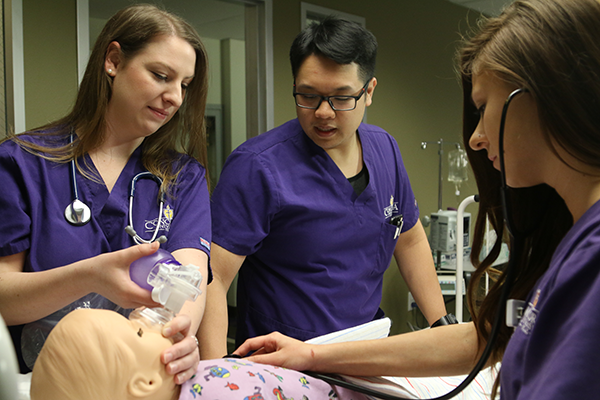 It's a great time to be a Concordia nurse!
RegisteredNursing.org ranked our College of Nursing's traditional nursing program as fourth out of 114 nursing programs in the state. Thanks to our amazing faculty and ambitious students, we were recognized for our extremely high NCLEX-RN pass rates from 2013 through 2017.
"Nursing would like to acknowledge and thank the faculty and staff for contributing to outstanding education that our students experience at Concordia," Kathy Lauchner, Director of the College of Nursing, said.
We scored 97.12 out of a possible 100.
Recent Posts
An important benefit to consider when searching for a job is the opportunity to develop personally and professionally in your career. Here are 13 companies in Texas that offer excellent professional development and training benefits.
Learn more about the Brookdale Read-to-a-Resident program, which was recently launched by CTX English major Victoria Leffers.
Concordia University Texas has a select opportunity for Austin tech companies to partner with the Computer Science program and provide Computer Science students with real-world experience while gaining valuable solutions for their organizations.