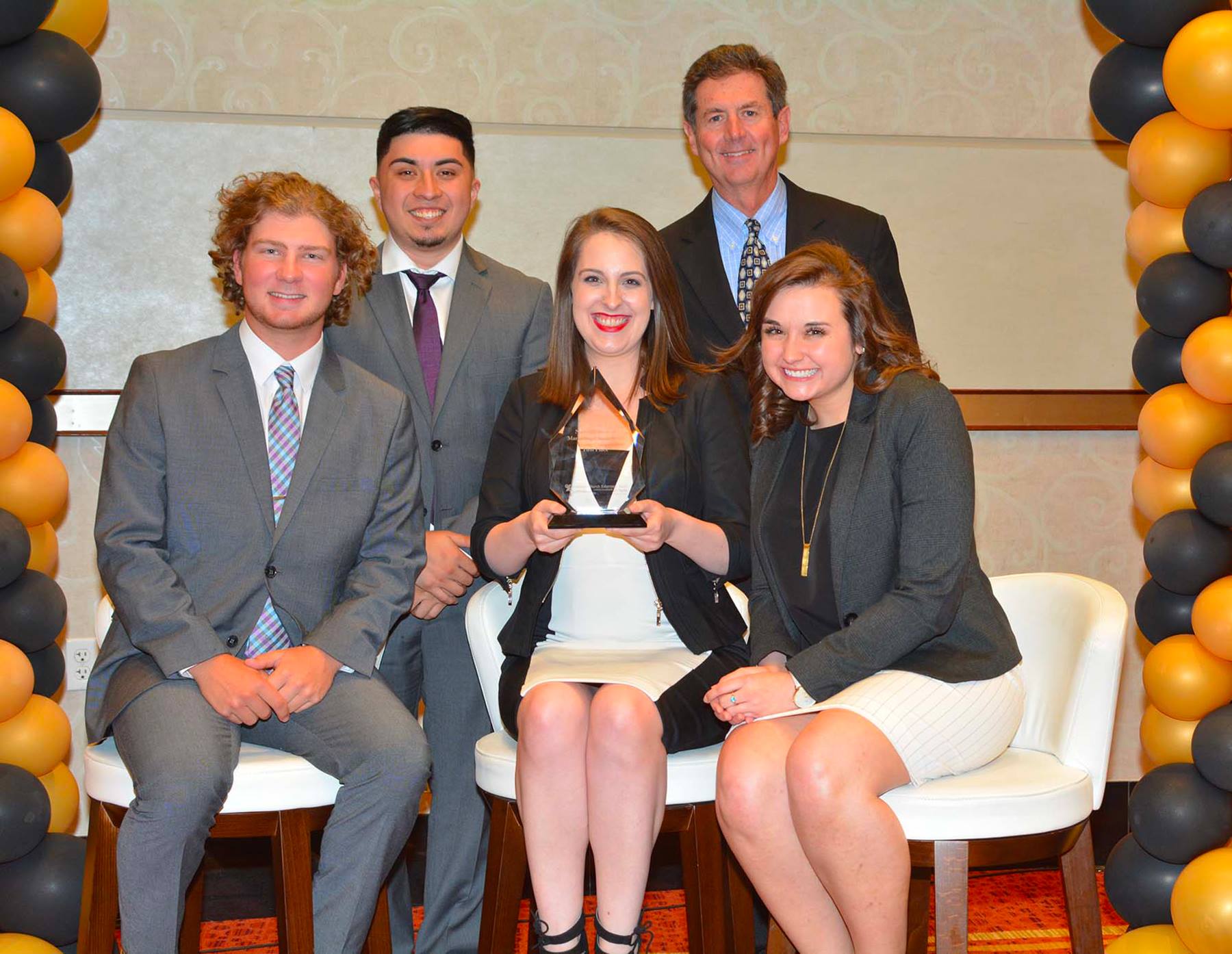 All they do is WIN!
Congratulations to the 2018 National Student Marketing Competition winners, our very own Tornados! Marketing Professor Lee Pilz's team won the honor Friday, April 13.
Concordia University System (CUS) schools across the country sent their teams of marketing, communications and business majors to compete in this annual Lutheran Church Extension Fund (LCEF) competition. Concordia College – New York took second place, and Concordia University St. Paul took third.
The competition's challenge asked students to encourage 19-year-olds to reinvest their youth accounts with LCEF into long-term investment and retirement accounts.
LCEF's goal is to support the church in fulfilling its mission of sharing the Gospel of Jesus Christ by being a Christ-centered servant partner of the Lutheran Church—Missouri Synod (LCMS), ensuring that funds and services are available now and in the future.
LCEF, partner of The Lutheran Church—Missouri Synod (LCMS), is an organization "where investments build ministry."
Recent Posts
An important benefit to consider when searching for a job is the opportunity to develop personally and professionally in your career. Here are 13 companies in Texas that offer excellent professional development and training benefits.
Learn more about the Brookdale Read-to-a-Resident program, which was recently launched by CTX English major Victoria Leffers.
Concordia University Texas has a select opportunity for Austin tech companies to partner with the Computer Science program and provide Computer Science students with real-world experience while gaining valuable solutions for their organizations.