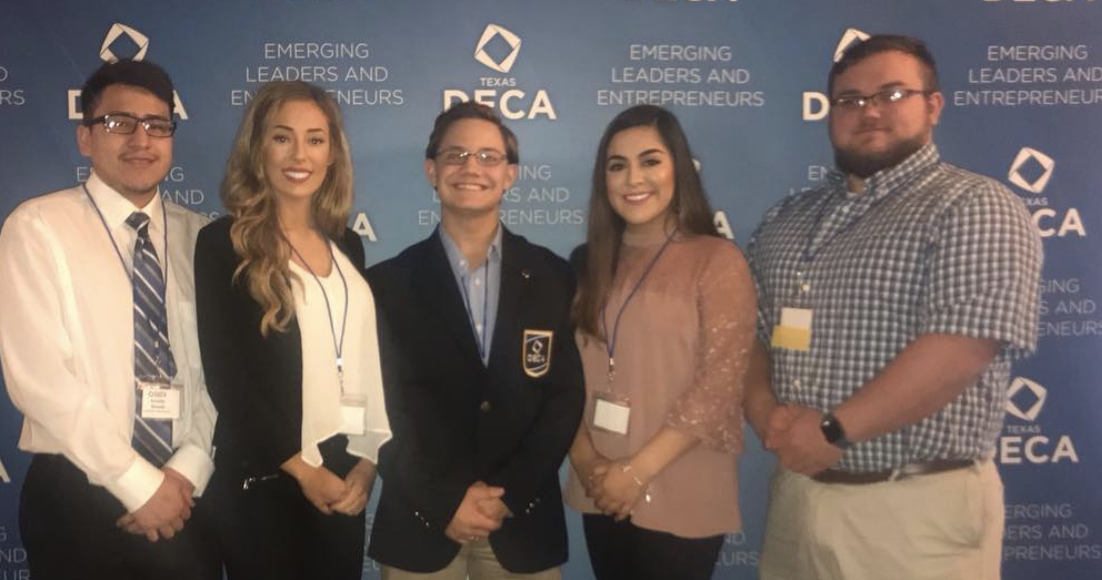 After a successful run at the Collegiate DECA 2018 Conference this past weekend, all nine CTX DECA members are headed to Internationals in Washington D.C. in April. For a first-year chapter, this is especially big news.
"We're really excited to be competing among the bigger schools," Kelsey Rodriguez, DECA Vice President of Operations, said. "We're happy to keep Concordia on the map."
Rodriguez hopes that the organization's accomplishments will inspire others to become DECA members.
"It really does help you with your speaking and presenting abilities," she said.
The team is excited to take on students from around the world this spring. With competitive events in categories such as business management & administration, marketing and communication, accounting, entrepreneurship and hospitality & tourism, there will be plenty of opportunities for our Tornados to shine.
"Late night walks to the capital is kind of what we do," Shawn Matthijetz, DECA President and Founder, said in a Tweet. "it won't be any different at Washington D.C in April."
Texas DECA is the largest DECA association in the world, impacting more than 14,000 members across the state.
Recent Posts
Check out some fascinating courses in the School of Humanities & Social Sciences that you can take for the Spring 2021 semester.
You don't want to miss Concordia's Homecoming & Family Weekend! Here are the top nine reasons to attend.
Discover how Cristina Garduno ('19) is using her Global Public Health degree from Concordia to serve a local community.