Incubator Speaker Presents "Women as Investors and Investments"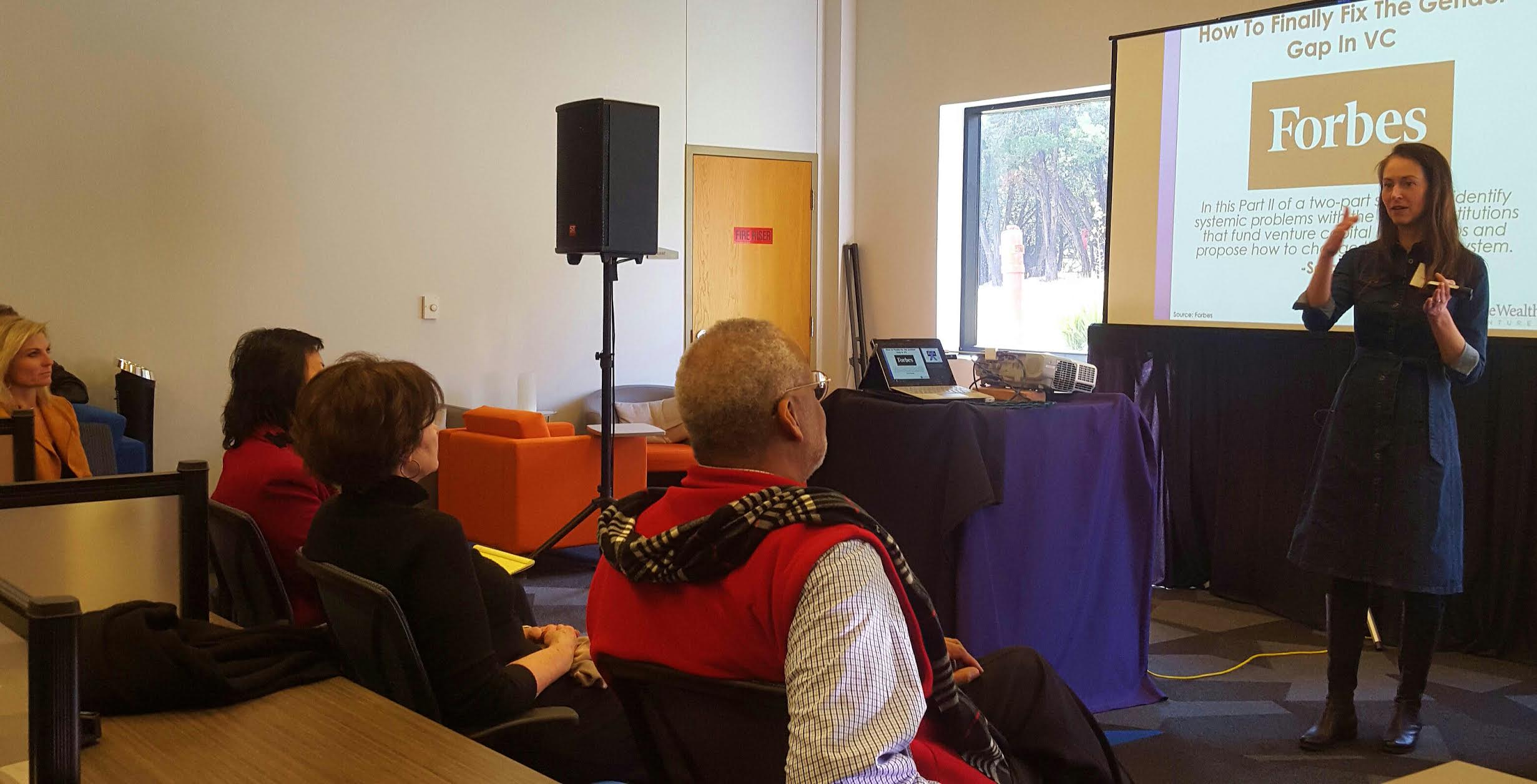 Dr. Sara T. Brand, Founding Partner of True Wealth Ventures, led today's Incubator for Innovation Speaker Series called "The Next Big Opportunity: Women as Investors and Investments."
True Wealth Ventures invests in large, high-growth, acquisitive markets, where women are the primary customer – and where women are especially interested in making a positive impact through environmental and human health, both in the role of the consumer and in the role of the business owner.
According to Brand, women investors have a lot of potential due to with their investing characteristics and the influence they have on the markets from investable assets to everyday purchases. She expressed women should be invested in as business owners and entrepreneurs. After all, women-owned small businesses are growing 50 percent faster than their male counterparts.
"Right now, the people making the investment decisions are male, pale and fairly stale," Brand said. "It really is the vast majority."
But women are expected to control two-third of the wealth of the nation by 2030.
"Women are making the vast majority of these purchase decisions, deciding which projects survive and don't survive in the market," Brand said.
Female-founded startups are getting 2.19 percent of total venture dollars globally.
Brand said female leadership qualities translate into significant financial results for more women-led companies.
"There is 41 percent higher return on equity, and 56 percent better operating result in businesses led by women," she said.
Her theory behind the success of women-led businesses is that women represent a huge economic blind spot, and have an advantage in recognizing these problems.
"Companies with a female founder performed 63 percent better than investments with all-male founding teams," Brand said.
Read more on Brand's thoughts on venture capital and women in her Forbe's article.