Dr. Teinert Receives Professor of the Year Award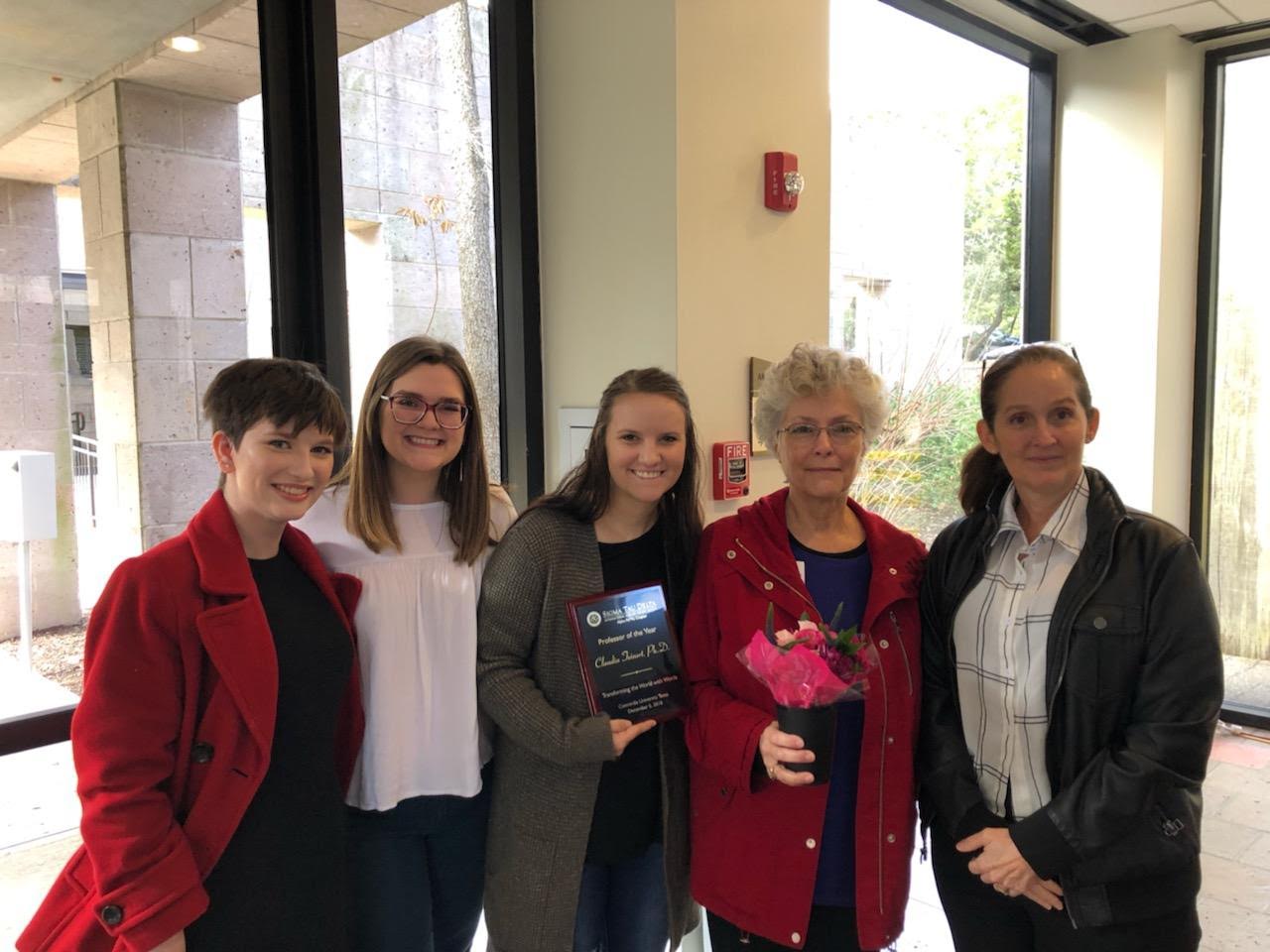 Dr. Claudia Teinert, CTX English professor, was honored with the Professor of the Year award during the December Commencement ceremony this past weekend. She was also the honored speaker during graduation.
Sigma Tau Delta-Alpha Psi Mu, the CTX International English Honor Society, presented Teinert the award a second time during Coffee and Community on Wednesday.
"I have learned much from my students over the years about how to be a better teacher," Teinert said. "It has sometimes been difficult to hear criticisms of my work in the classroom, but those criticisms almost always become a means to right some oversight or blunder on my part. I will miss class discussions and conversations with students terribly, and especially miss not seeing their youthful and joyful faces."
Teinert started teaching at Concordia University Texas in 1989. She received her bachelor's and doctorate degrees in Literature and Performance Studies from University of Texas at Austin in 1976 and 1992, respectively.
She accepted a teaching fellowship from the Department of English at Creighton University in Omaha, Nebraska, and received her Master of English Literature and Composition in 1979. She received Concordia's Neeb Teaching Excellence Award in 2007.