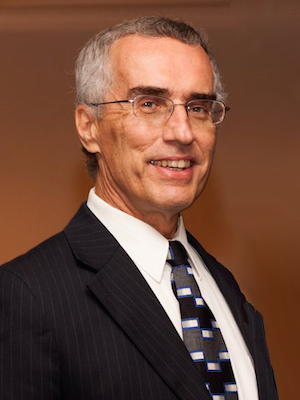 Are you a C.S. Lewis fan? Well, who isn't?! Join us on Wednesday, Oct. 10 at 3 p.m. to enjoy theology professor Dr. Joel Heck's lecture called "No Ordinary People: The Friendships of C.S. Lewis with Arthur C. Clarke, Mary Shelley and Arthur Greeves."
The presentation will be held in the Chapel, and is sure to be informative, interesting and fun. Heck has researched events in the life of C. S. Lewis, catalogued day by day and year by year throughout Lewis' life, an extensive database of more than 1,100 pages of biographical information, called "Chronologically Lewis," that is available on his website.
C.S. Lewis, one of the most quoted authors of our time, famous for "The Chronicles of Narnia," made a difficult transition from atheism to Christianity before becoming the confident man of faith he was. Earlier last year, Heck had his 14th book "From Atheism to Christianity: The Story of C.S. Lewis" published.
"I think the great majority of atheists are truth seekers who adopted their position because they see a lot of what is going on in the world and think 'If there is a God, why does he allow these things to happen?'" Heck said.
If you are interested in getting a copy of "From Atheism to Christianity: The Story of C.S. Lewis," it is available at Barnes & Noble, Christianbook.com and via Amazon.
Recent Posts
Check out the events for Black History Month at Concordia University Texas.
An important benefit to consider when searching for a job is the opportunity to develop personally and professionally in your career. Here are 13 companies in Texas that offer excellent professional development and training benefits.
Learn more about the Brookdale Read-to-a-Resident program, which was recently launched by CTX English major Victoria Leffers.