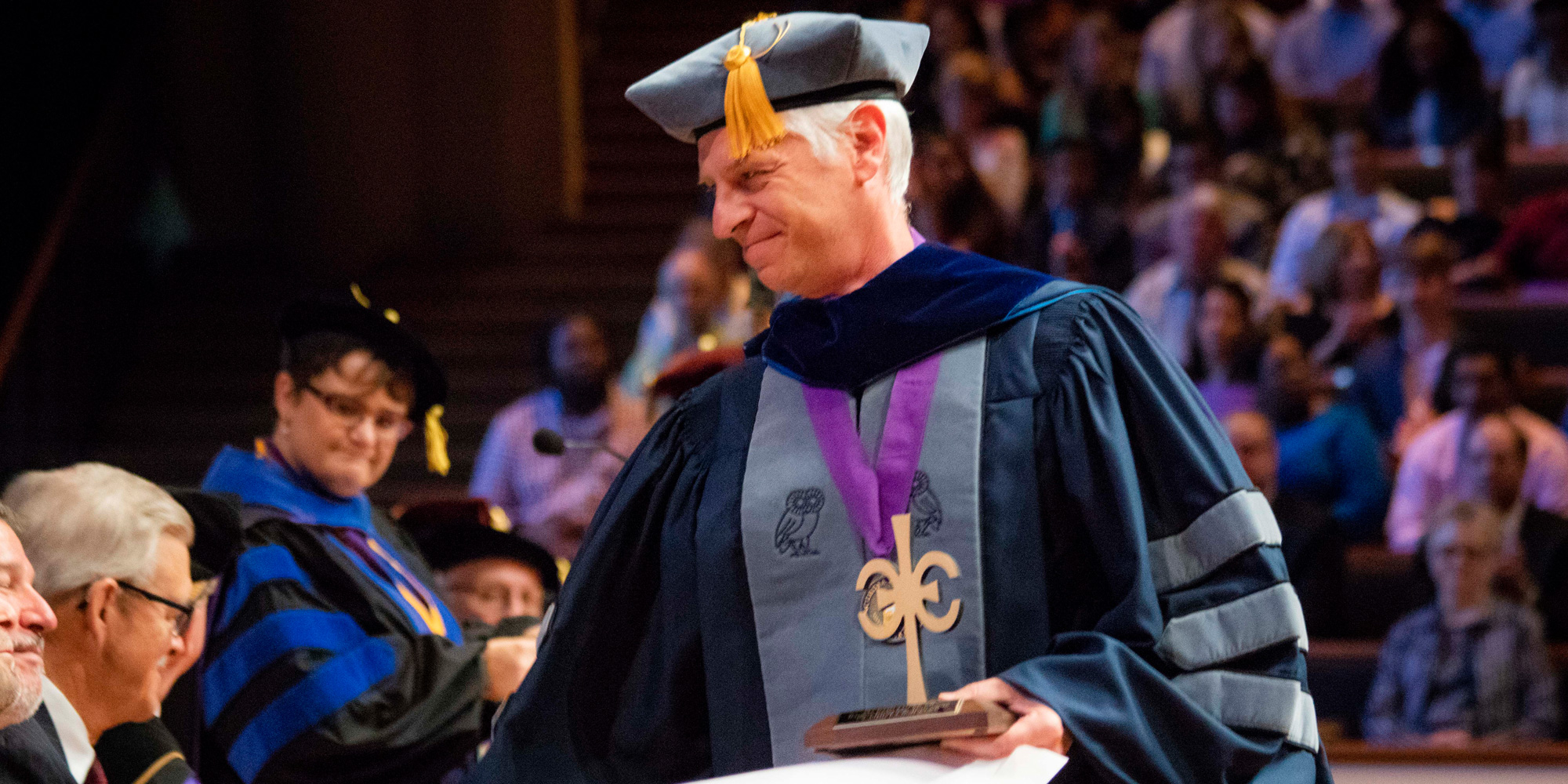 Rev. Philip Schielke, PhD, Computer Science Director, was this year's recipient of the Martin J. Neeb Teaching Excellence Award.
"I've been nominated several times in the past, but this was my first time receiving this award," Schielke said. "Before they announced my name, the professor next to me said 'maybe you'll win it this year.'"
It turns out, the professor in question knew what they were talking about. Schielke's family surprised him with a visit as he accepted the award.
"My family knew about it and didn't tell me they were coming to graduation," he said.
This is Schielke's seventh year at Concordia.
"It's very gratifying," Schielke said. "I work hard at what I do, and it's humbling to be recognized."
Recent Posts
An important benefit to consider when searching for a job is the opportunity to develop personally and professionally in your career. Here are 13 companies in Texas that offer excellent professional development and training benefits.
Learn more about the Brookdale Read-to-a-Resident program, which was recently launched by CTX English major Victoria Leffers.
Concordia University Texas has a select opportunity for Austin tech companies to partner with the Computer Science program and provide Computer Science students with real-world experience while gaining valuable solutions for their organizations.