Check Out These Podcasts ASAP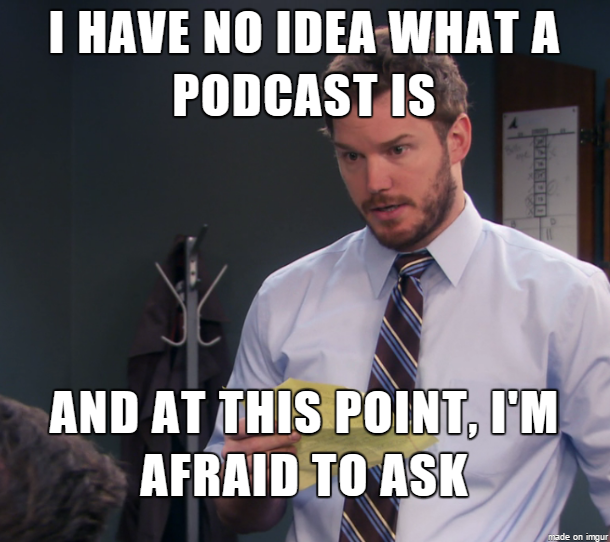 Podcasts can be catered to everybody! Tips for living on a budget, life hacks and social skills development are all over podcasts.
Looking for entertainment? Topics such as comedy, horror and celebrity news abound. Check out our list for ideas!
The College Info Geek Podcast
Thomas Frank and Martin Boehme from College Info Geek dive teach you how to be your best self as a college student. Learn how to study better, pick up life hacks, build a personal brand and find out some tips for budgeting. There's plenty to learn on The College Info Geek Podcast. You won't want to miss an episode!
Sawbones
Do you find medical ailments fascinating? You aren't alone! Dr. Sydnee McElroy and her husband Justin McElroy discuss a different one each week, and share the various (and often ill-informed) ways that people have tried to treat them in the past. Expect disturbing, funny and serious results.
Serial
Serial by This American Life is captivating. Sarah Koenig hosts this podcast and it's best to start at the beginning of each season. She follows one real crime every season and you'll experience the shocking revelations of each story as she does. If you want something to get hooked on, this is your podcast!
Knifepoint Horror
Halloween is coming, so if you want to be frightened, this is your podcast. This series from Soren Narnia uses the limitations of audio as a spooky advantage. Remember "Are You Afraid of the Dark?" Knifepoint Horror offers campfire tales for today's era. The speakers use only their voice to tell a present and off-putting story that's will have to turning your head to make sure you're still alone. Scaredy cats can listen with a friend!
Stuff You Missed in History Class
Sometimes you just need to feel a little more informed. Stuff You Missed in History Class will help keep you be a better conversationalist and a better citizen. Hosts Holly Frey and Tracy V. Wilson go into more detail in their podcast than your average history class does. Listen to this one along with a friend because you'll want to discuss your findings with someone!
Code Switch
Whether you love discussing race-related issues, or they make you uncomfortable, staying informed and educated is always important. Get relevant and inspiring information from defining the uncomfortable concept of white identity, to analyzing how advertising targets particular races. Code Switch isn't based on typical race narratives, but on the deeper philosophical ideologies.
Tiny Leaps, Big Changes
Tiny Leaps, Big Changes focuses on habits you can easily develop in your everyday life to lead to a bigger change, not lofty, long-term goals. If you are sick of the canned, generalized advice, and want to hear something more solid, you are the listener this podcast has in mind.
Stuff You Should Know
You know that friend you have that always seems so informed and full of facts? That friend that never runs out of things to talk about? Yeah, they're probably listening to Stuff You Should Know. Remove awkward conversational pauses and interject with facts about how body language works or the history of just about anything! Learn a wide range of topics in a fun, entertaining way.