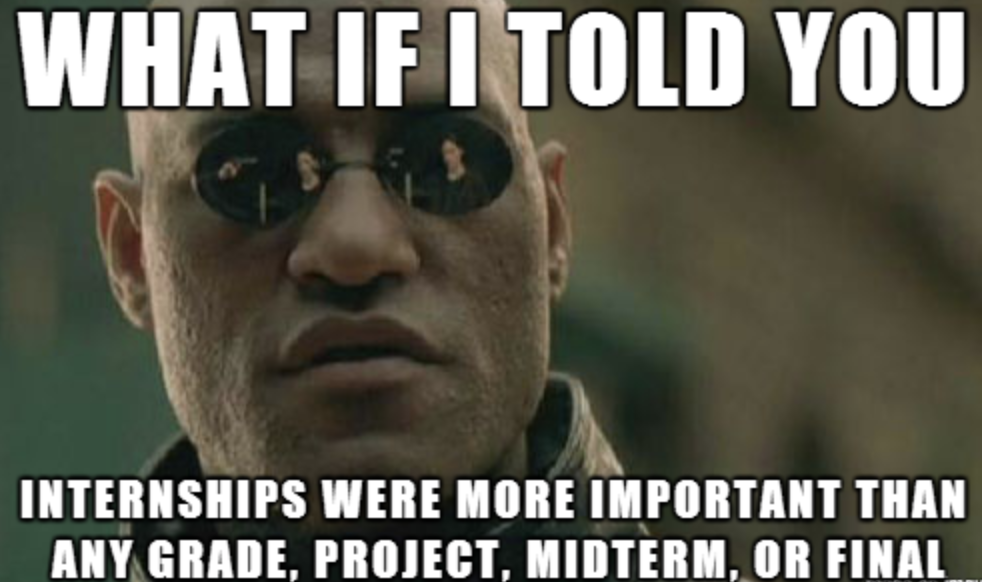 Not convinced taking on an internship for college credit is for you?
Let us talk you into it with these five reasons.
1. Get your real-world experience before you're in the "real world"
Getting hands-on work in a professional environment is invaluable, so why not do it before graduation? Lean more about the career path you are pursuing by "test-driving" a position in your desired field. Experience is the best teacher.
2. Networking should start now
Get a leg up on your peers by starting to network with professionals while you're still a student. You'll gain new connections and learn how to communicate in a professional environment. The professional relationships might make for valuable references when you're applying for that dream job.
3. Build up your resume
How can you have a strong resume without any relevant work experience? While that 4.0 GPA and those extracurricular activities make you look well-rounded and smart, employers are much more likely to hire someone with internships and work experience.
4. Enhance those time management skills
Interns who are also students can really mean it when they list "time management master" among other qualifications on their resumes. Time management is something hiring managers want you to show them you are capable of!
5. Set the foundation for your career
Internships should be chosen based on your interests and career prospects. Employers often use internships as a recruitment tool to test out future employees. Pro tip: Companies often hire interns after graduation! If you like the job, be a star intern and you might find yourself with a job lined up after graduation. Score!
Recent Posts
An important benefit to consider when searching for a job is the opportunity to develop personally and professionally in your career. Here are 13 companies in Texas that offer excellent professional development and training benefits.
Learn more about the Brookdale Read-to-a-Resident program, which was recently launched by CTX English major Victoria Leffers.
Concordia University Texas has a select opportunity for Austin tech companies to partner with the Computer Science program and provide Computer Science students with real-world experience while gaining valuable solutions for their organizations.