How Education has Changed at Concordia University Texas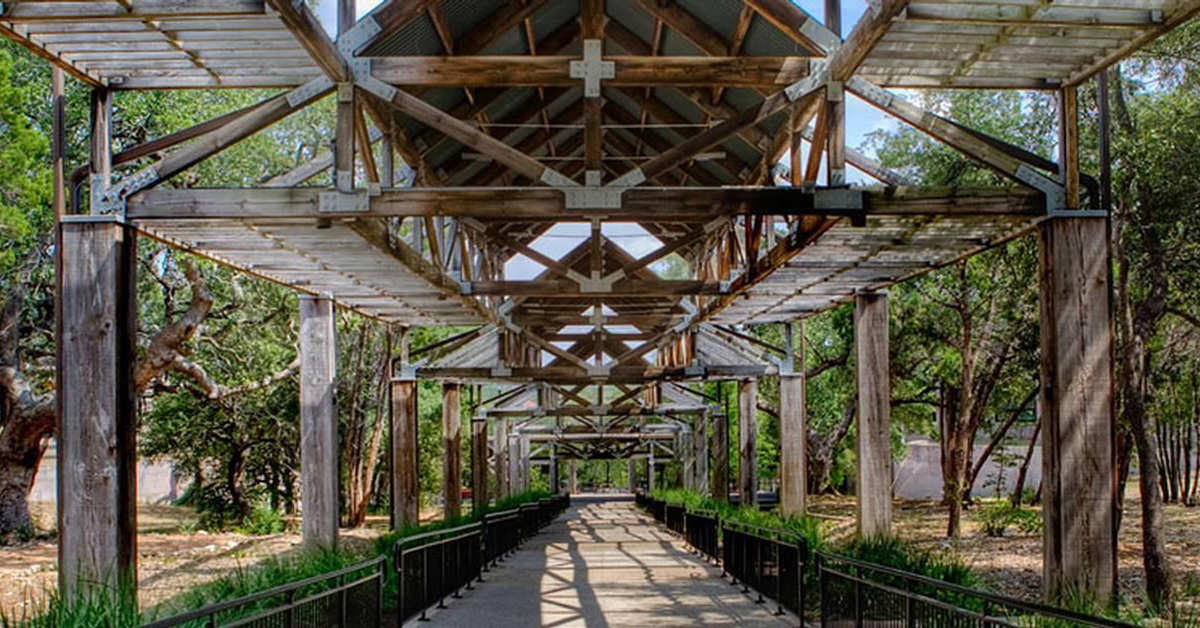 Sometimes when the word "change" is uttered, a camp divides into "for it" or "against it." We have had that experience on occasion here at Concordia University Texas, but the intention of the challenging changes put to us have always been driven by a desire to create greater relevance in what we offer students academically, and greater institutional security.
This need for change and adjustments over 20 years has shaped us into an institution with excellent course offerings across its curriculum and greater stability. That should inspire satisfaction and gratitude to God in everyone associated with Concordia University Texas.
The evolution of students at concordia University Texas
Regarding changes in students at Concordia, the vast majority of students in the 1990s and 2000s who entered my classrooms or acted in the plays I directed were motivated, good-hearted, intelligent and joyful. The vast majority of the students today who fill my classes are motivated, good- hearted, intelligent and joyful.
I have been blessed a hundredfold to have heard the best of young adult thinking and seen the best of young adult conduct in my classrooms. Conversations about the Greeks or the Victorians or Willa Cather or H.P. Lovecraft continue to be rich and invigorating, not always conclusive, but almost always peppered with fine insights because of the intelligence and motivation our students possess.
A change did occur in the student body during the mid and late 2000s when we realized a significant number of students were entering college unprepared to complete college level work. This was a nationwide phenomenon that many universities experienced; this lack of preparedness seldom had to do with the intelligence of students; rather, it concerned insubstantial reading and writing skills.
Adapting to the times
Instead of revising existing entry level courses to make them passable for this group of students, we created pre-college courses, particularly in English and Math, to prepare those students to succeed in the entry level courses they would take their second semester. Those pre-college courses underwent continual adjustments over about eight years as we studied and assessed the needs of students entering college poorly prepared.
Now in 2018, those pre-college courses, in English at least, can barely be filled. Students are arriving with the knowledge base and skills they need to succeed in the college classroom. Likely, middle schools and high schools have made their own changes in curriculum.
Looking back, the curriculum of some universities seems to modify itself cyclically as attentive faculties like our own observe the needs of both their entering students and the professional goals of upper level students. A commitment to unmasking and developing the potential of every entering student is one of the great gifts Concordia strives to offer its students.
finding a middle ground
In these past 10 years we have also seen more and more students finding balance working two jobs, or a 25-hour-week job, in order to meet tuition and cost of living demands, family demands and long commutes.
Although this creates difficulties both for working students and their instructors, finding a middle ground between maintaining a course's integrity and helping a student complete all the course's requirements is more important than ever. This is something we are fortunate to be able to offer in an institution that dedicates itself to personalized instruction and care of the whole student.
Most people are keenly aware of Concordia's change in location - from one where the background hum of traffic on I-35 filled our ears to one where the background hum of wild creatures on a wilderness preserve fills our ears and eyes, and a nature preserve contributes to contemplation and deeper learning.
What also came with that change were classrooms with glass doors and glass walls allowing any passerby to watch as instructors moved through their day's lesson. It was the strangest thing at first. People waved at you, pointed to information on your PowerPoint slide, motioned for you to call them or stood and pondered what you had written on the board. Now, years later, we wave back, gesture a promise to call or even invite people in to comment on what they are pondering on the board.
In an unexpected way, I hope it has made us more comfortable teaching and more committed to doing it well. You never know who might drop by – not to criticize or judge you, just to sit and listen, maybe offer a perspective. For example, Concordia's new Dinda Center for Excellence in Teaching and Learning allows our faculty to celebrate pedagogy characterized by creativity, willingness to take risks, collaboration and development of educational innovations.
That is a healthy teaching and learning environment. Faculty and students at ease with thoughtfully and respectfully expressing their ideas publicly, regardless of who is in attendance, are fortunate indeed. We have gotten closer and closer to that mark.
keeping the spirit of Concordia
Finally, through the difficult challenges I have experienced here at Concordia, I have to say that faculty members have not changed over the years in spirit or collegiality. We have been, almost without exception, encouraging, supportive and compassionate to one another, on and off campus.
That should be a treasured truth for us. It is evidence that what has not changed in 20 years is the university's core of goodness and concern for the students and employees who come to our campus. It has always understood it is a servant institution operating in the spirit of Christ.