Tornado Trail is Open!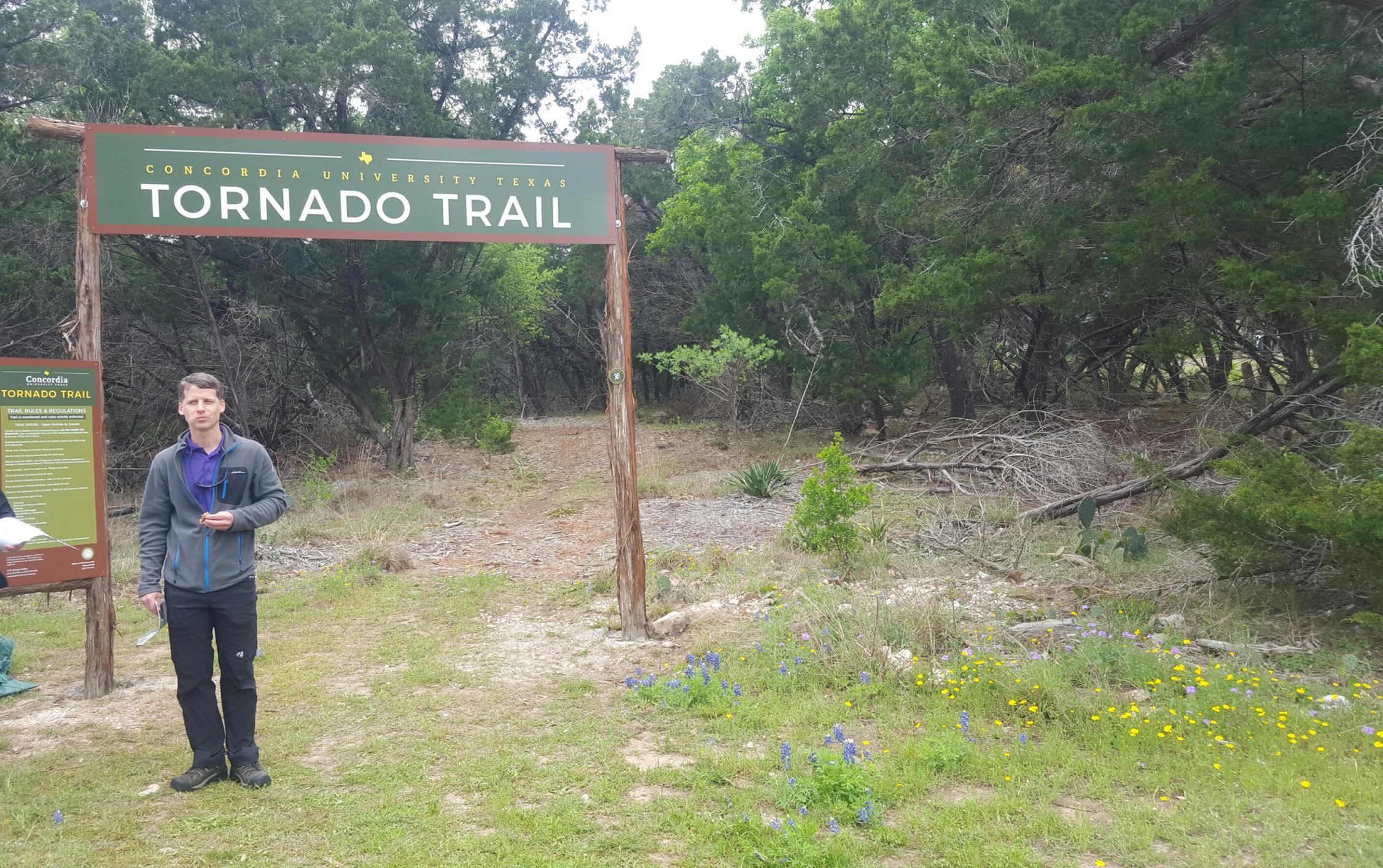 Great news! The time is finally here: Tornado Trail is open!
"This had been six years in the making," Dr. Sam Whitehead, Director of Environmental Science and Conservation, said.
"It wasn't until Zach [Stark] got here that we were able to organize the manpower, and the funding especially, to really get this thing going. Thanks to Zach, we had a whole lot more faculty and staff volunteers helping."
The 1.6-mile trail is not part of the preserve, and can be accessed without a guide at any time.
"The Concordia community of support has been outpouring," Stark said. "It's exciting to have another offering, other than the preserve, where you can just go and roam about."
Go out and tell your friends about this beautiful trail! Why not get your exercise there? To keep things interesting, there is more than one path to choose once you start your journey down the trail. We can't wait to see you out there.