5 Careers for a Biology Major that You Wouldn't Expect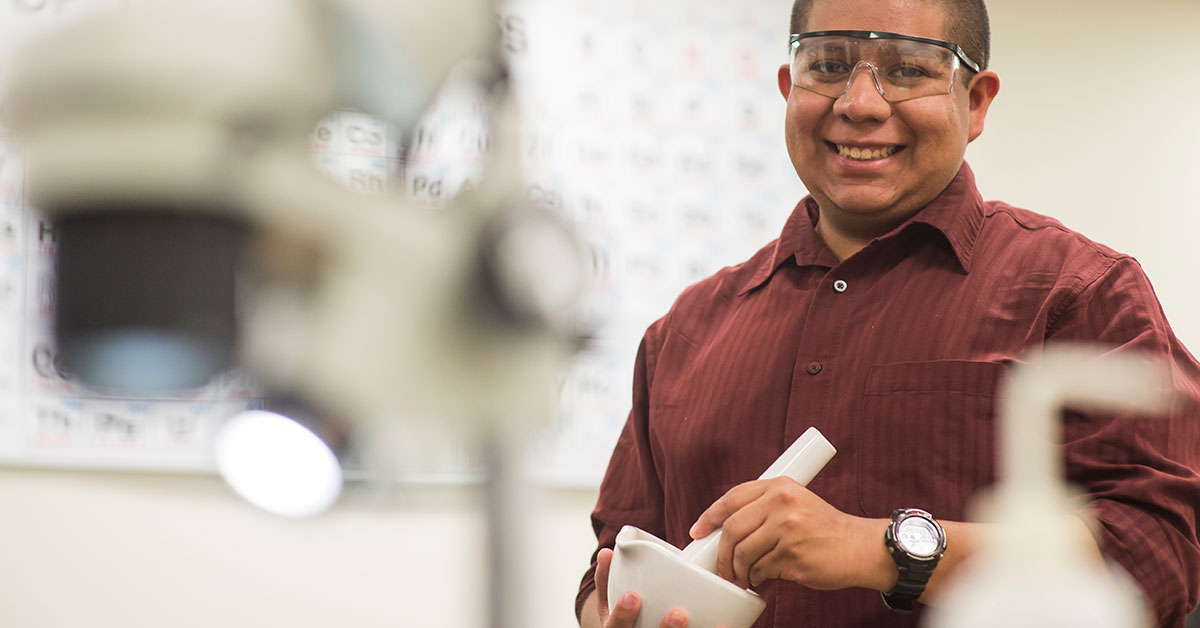 Concordia University Texas located in the northwest hills of Austin on 389 stunning acres, 250 acres of which are protected preserve. With hands-on curriculum, experienced professors and a marvelous research field in our backyard, CTX is the right place for biology majors.
Explore five unique careers you should consider as a biology major.
1. Hydrologist
A hydrologist studies the movement of water and its impact on the surrounding environment. Through soil and water samples, these professionals monitor the safety of the water. They also use advanced technological equipment to track important information and help respond to water crises.
While a bachelor's degree in biology will gain you entry into the field, you will need a master's degree or doctorate to advance. Additionally, the state requires you to be licensed as a geoscientist.
Austin is home to many relevant organizations, including the Lower Colorado River Authority (LCRA) and the Texas Commission on Environmental Quality.
To make your degree more meaningful, supplement it with courses in environmental science and conservation.
2. Pharmacy Technician
A pharmacy technician (tech) plays a vital role in delivering safe medication to others. Supervised by a pharmacist, they receive and fill prescriptions, help with paperwork related to prescriptions and insurance, track inventory and more.
To become a pharmacy tech, you will have to pass the Pharmacy Technician Certification Board test and register as a pharmacy tech with the Texas Board of Pharmacy. While a bachelor's degree is not required, it opens up more opportunities for advancement and increased pay within the field.
3. Health Communication Specialist
Combine your creative skills with the foundation of knowledge you develop as a biology major to become a health communication specialist. As a health communication specialist, you will act as the liaison between a health agency or medical center and the public.
Through events, press releases, marketing materials and other activities, you will share messaging on behalf of the health organization to address public health issues, promote new programs and provide health-related knowledge.
CTX offers both a Bachelor of Arts and a Bachelor of Science in Biology. With the Bachelor of Arts track, you will have the opportunity to incorporate more communication and writing courses into your degree plan.
4. Occupational Health & Safety Specialist
An occupational health and safety specialist ensures that organizations comply with safety, health and environmental regulations. They also focus their efforts on helping organizations improve the efficiency of their workforce in safe ways.
As an occupational health and safety specialist, you will examine worksites for safety, help develop programs to reduce safety hazards, investigate accidents and conduct training on safety-related topics.
While it's voluntary, many employers seek occupational health and safety specialists who have certifications.
5. Quality Control Technician
A quality control technician (tech) tests the products of an organization to ensure that they meet all laws and organization standards. The quality control tech conducts tests before, during and after production to ensure quality throughout the entire process.
With this role, you have the opportunity to work in a variety of industries, including automobiles, food, technology and more. Certification isn't required, but it can help you stand out from competing candidates.