Celebrating Concordia's 93rd Birthday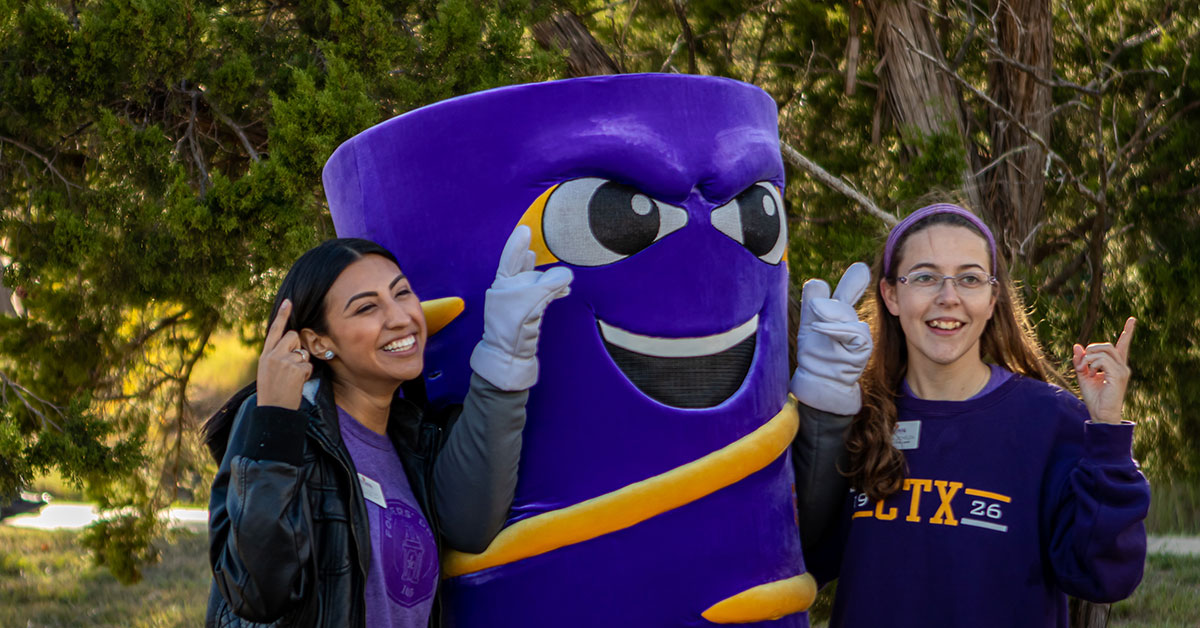 Concordia University Texas hosted its second annual Founders' Day Family Weekend on October 25-26, 2019. The festivities united people from Concordia and the greater community to celebrate Concordia's birthday and the impact that private donations have on CTX.
Every dollar donated during Founders' Day Family Weekend went to The Concordia Fund, which provides academic scholarships, classroom and building enhancement, faculty and staff enrichment, and so much more.
Friday, October 25
The Concordia community gathered at Chapel to worship God and reflect on the abundant blessings He has bestowed upon Concordia.

What Is Concordia Jeopardy?
Answer: An awesome game show that brings alumni and current students on CTX Tradition Teams together.
The Chapel was quickly transformed into the stage for Concordia Jeopardy. Alumni and current students formed teams and answered trivia about the University.
The teams competed for naming rights on a new bench donated by the Alumni Association and on new outdoor seating. Bettie Horn Bendewald ('57) and her teammate won the first game for the 26'ers CTX Tradition Team.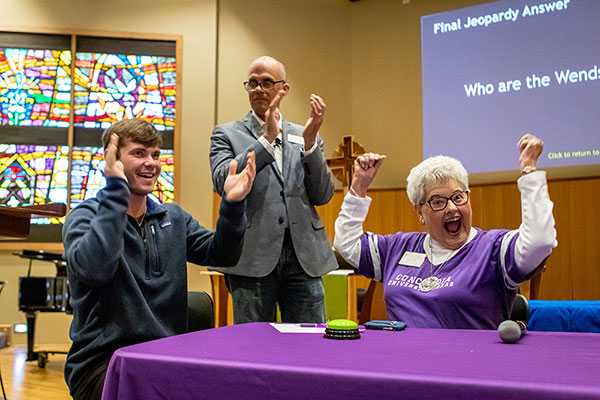 In between rounds, Krista Gehlhausen, a senior political science major and student body president, explained the impact that donors have had on her academic experience. "I feel invested and connected to the University because of the gifts I've been given. It makes me feel like Concordia really values me."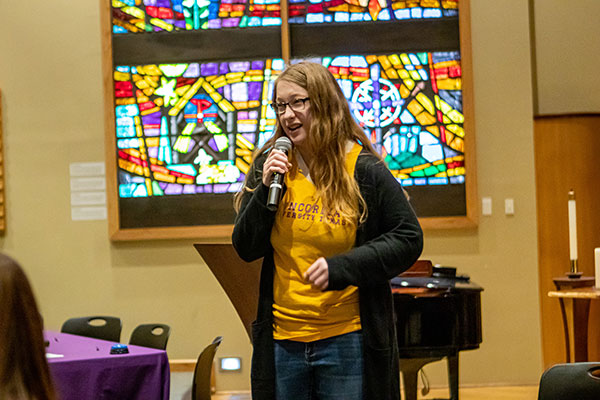 She challenged CTX students to think about ways they can give back, whether it be money, time or service. Gehlhausen provides students with a great example, serving as student body president, president of CTX Alive (a peer education program), a peer tutor and a Service-Learning leader.
A new set of alumni and students competed in the second round of Concordia Jeopardy. Sai Pathi (BBA '13, MBA '17), who serves as Concordia's financial controller and director of human resources, and his teammate won the second game for the Warblers CTX Tradition Team.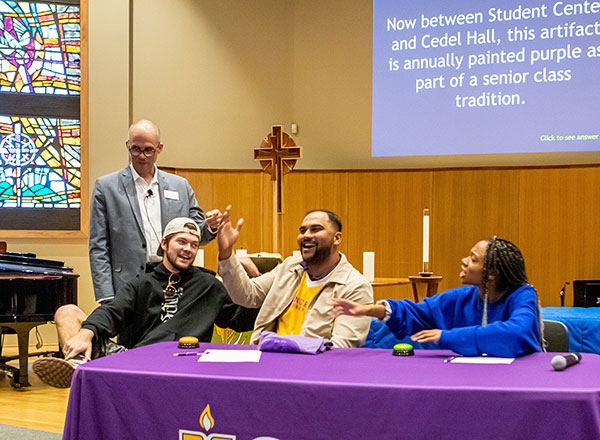 Esport Demonstration
Concordia's newest varsity athletics team, Concordia Esports, hosted an open house in their newly completed arena. Faculty, staff, students and families had the opportunity to test out the top-of-the-line gaming equipment and peripherals.
Concordia Esports Coordinator Marc Valdoria, coach Nicholas Hickman and Overwatch team member Tanya Jasso ('20) helped players throughout the open house.

Volleyball Game
At the tailgate, alumni, students, faculty and staff enjoyed delicious food, laughs and games. VorTex even stopped by and played a few games.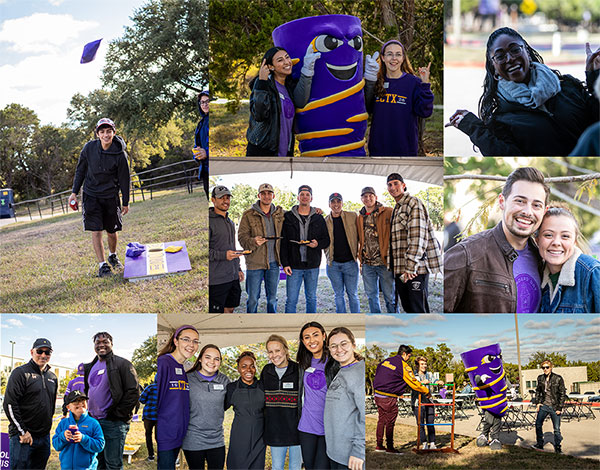 The Concordia Tornados didn't disappoint. The volleyball team defeated McMurry University 3 to 0 on Friday evening.

The Buzzer Live Podcast
After watching a wonderful performance of "Halloween Sings!" by our CTX students, the community gathered to watch the first-ever live show of The Buzzer podcast, hosted and produced by three CTX alumni.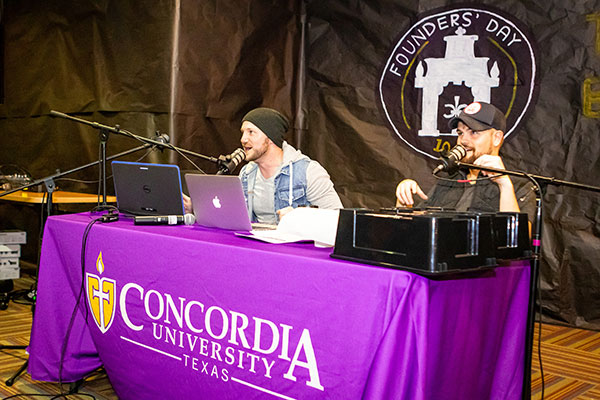 Attendees enjoyed a hilarious show of pop culture and Concordia trivia, and they got to meet CTX alumni, including Jeremy de Alcala, Marc Valdoria and Kristin McMinn. Don't worry if you miss it; you can watch it online!
Saturday, October 26
Throughout the weekend, prospective students and their families discovered what it's like to be a CTX student during Explore CTX. Along with campus tours, these potential Tornados had the opportunity to hear from current students, experience a mock lecture and get their questions answered.
Tornado Softball Field hosted an alumni softball game. Afterward, the Concordia Tornados volleyball team clenched another win, defeating Hardin-Simmons University 3 to 1.
Trunk or Treat
The parking lot in front of the residence halls transformed into a trunk or treat spectacular. More than 200 people enjoyed the decorated trunks and an abundant assortment of candy.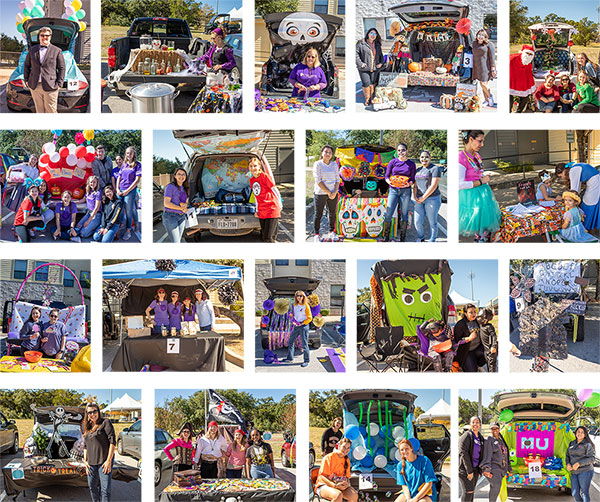 The CTX Social team won Best Trunk for their carnival-themed experience.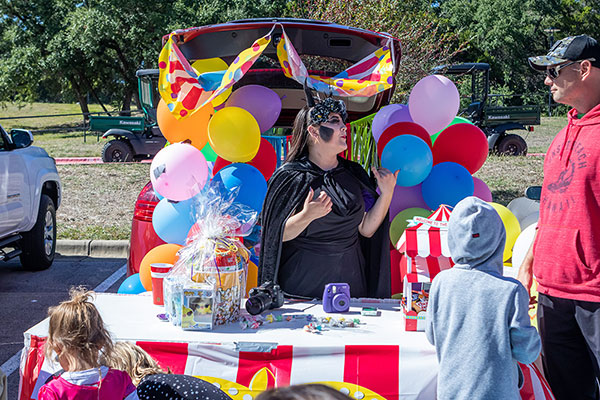 Unspoken Concert
Concordia ended Founders' Day Family Weekend on a high note with a live concert in The Backyard (outside of the CTX Library). Caitie Hurst and Stars Go Dim warmed up the 200+ crowd for the headlining band, Unspoken.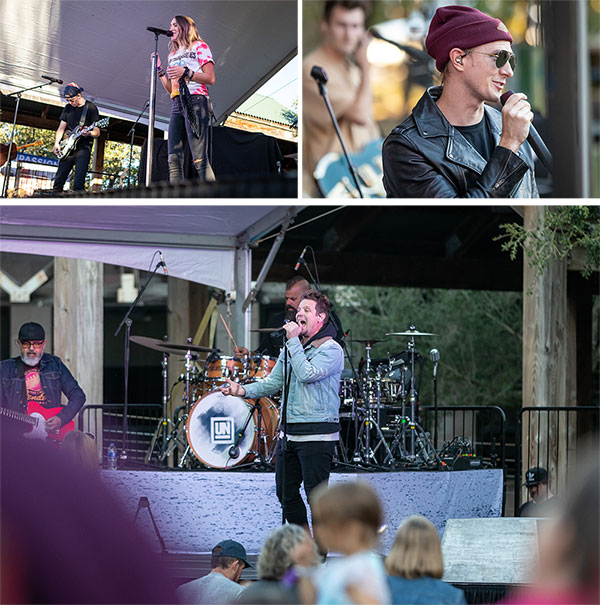 This Founders' Day Family Weekend was certainly one for the books! Concordia University Texas thanks everyone who participated in Founders' Day Family Weekend and helped make it a success. CTX also expresses gratitude to everyone who contributed to The Concordia Fund.