CTX 101: Concordia University Texas Seal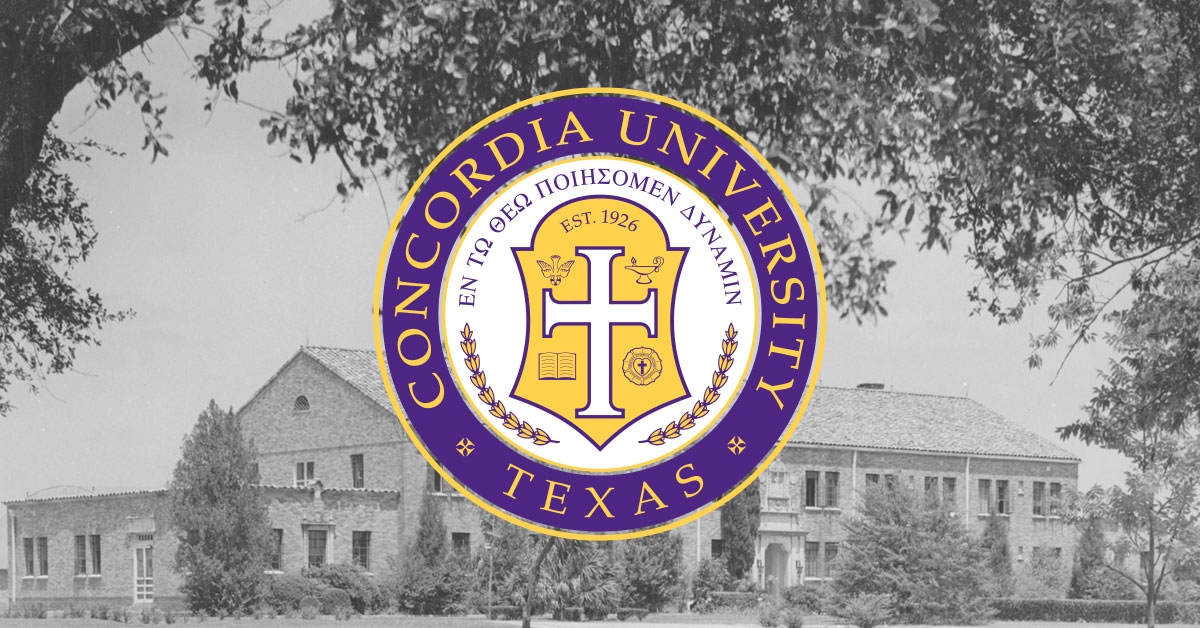 The official seal of Concordia University Texas appears on important documents, including your diploma. You have likely seen them on the walls in Cedel Hall and the Science & Technology building (Building D). While it may look simple, this seal contains many important symbols that represent Concordia and its students.
Shield
In the center of the seal is a protective shield, which has five symbols that represent the faith and ideals of Concordia.
The cross in the center of the shield symbolizes the Christian faith, which drives everything the University does. Concordia is a place where Christ is honored and where all are welcome.
In the top left quadrant, a descending white dove with a three-rayed nimbus (halo) represents the Holy Spirit, which guides all believers of Christ in the truth (John 16:13).
The lamp of knowledge in the upper right corner represents the University's role in enlightening students, both intellectually and spiritually.
The bottom right symbol is of the Luther Rose, which represents the Lutheran faith. Concordia is affiliated with the Lutheran Church-Missouri Synod and is rooted in the Lutheran tradition.
The book in the bottom left corner represents knowledge of faith (the Bible) and worldly knowledge.
Inscription
Do the words above the shield look like Greek to you? It's because they are!
The Greek inscription says, "With God we shall do valiantly," which is drawn from Psalm 108:13. To begin Concordia's very first day on October 26, 1926, President Studtmann encouraged the group of 26 young men with these same words.
The Concordia Seal
Combined, these elements compose the Concordia University Texas seal and represent the University's many roles in the lives of our students, faculty, staff and the community. CTX is a place where the adventure of faith, learning and life-changing experiences leads to meaningful work.
Interested in learning more about Concordia's history? Join a CTX Tradition Team! Contact prairie.burgess@concordia.edu for more information.