CTX 101: CTX Athletics Member of NCAA DIII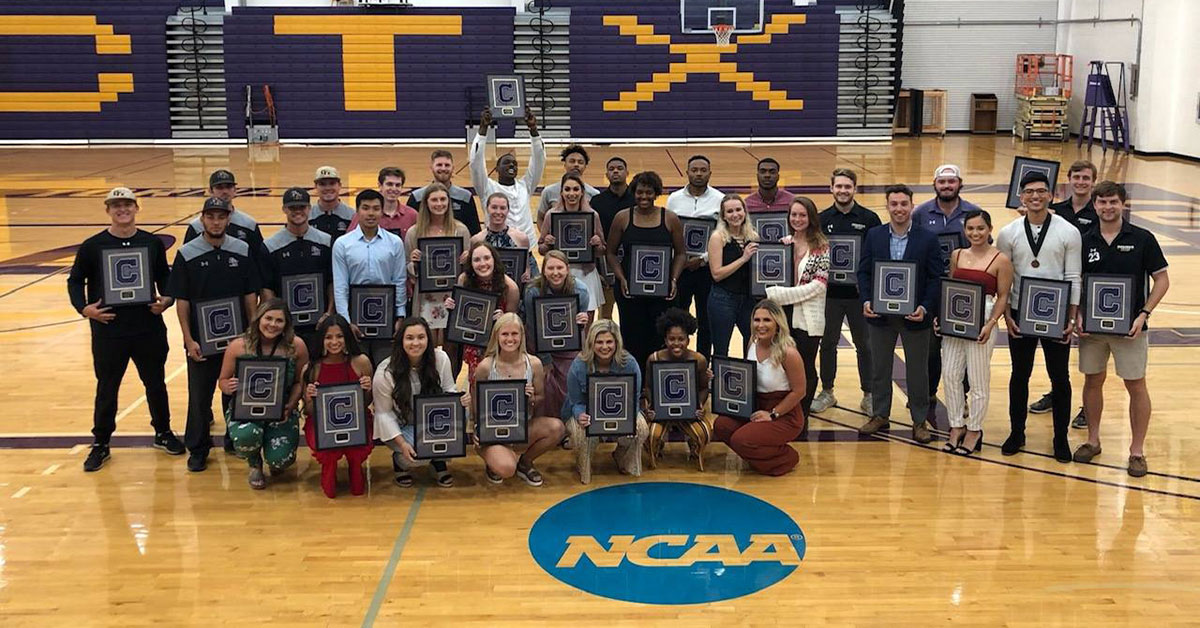 Concordia University Texas strives to be the university where the adventure of faith, learning and life-changing experiences leads to meaningful work. As a member of NCAA Division III (DIII), CTX is able to provide all students with these experiences, including student-athletes.
All About NCAA DIII
More than 190,000 student-athletes from 450 institutions compete in this division. DIII is the largest NCAA division, containing the greatest number of participants and schools.
Concordia has 15 teams that compete in the division, including:
Baseball
Men's and Women's Basketball
Men's and Women's Cross Country
Men's and Women's Golf
Men's and Women's Soccer
Softball
Men's and Women's Tennis
Men's and Women's Track & Field
Volleyball
Our student-athletes compete in the American Southwest Conference (ASC), which is one of the largest conferences in DIII.
According to the NCAA, the DIII experience offers "a competitive athletic environment that pushes student-athletes to excel on the field and build upon their potential by tackling new challenges across campus."
In other words, as a DIII school, Concordia offers its athletes a richer experience and the opportunity to participate in all aspects of university life.
Play for the Love of the Game
As a DIII school, Concordia does not offer athletic scholarships to students. Our student-athletes compete for the love of the sport.
Full University Experience
Concordia's student-athletes have the opportunity to get involved in all areas of university life, including student activities, campus organizations, internships, on-campus events and more.
Academics Focused
Shorter practices and playing seasons allow Concordia Tornados to spend less time away from their academic studies, which helps our student-athletes to stay on track with their degree plan and graduate on time.
Personalized Experience
Just like in the classroom, CTX student-athletes receive individualized attention to help them improve their athletic performance. CTX offers the support athletes need to grow in athletics and academics.
Learn more about Concordia's DIII athletics program, and join us for a home game to cheer on the Concordia Tornados.