CTX Offers Austin's Most Affordable MBA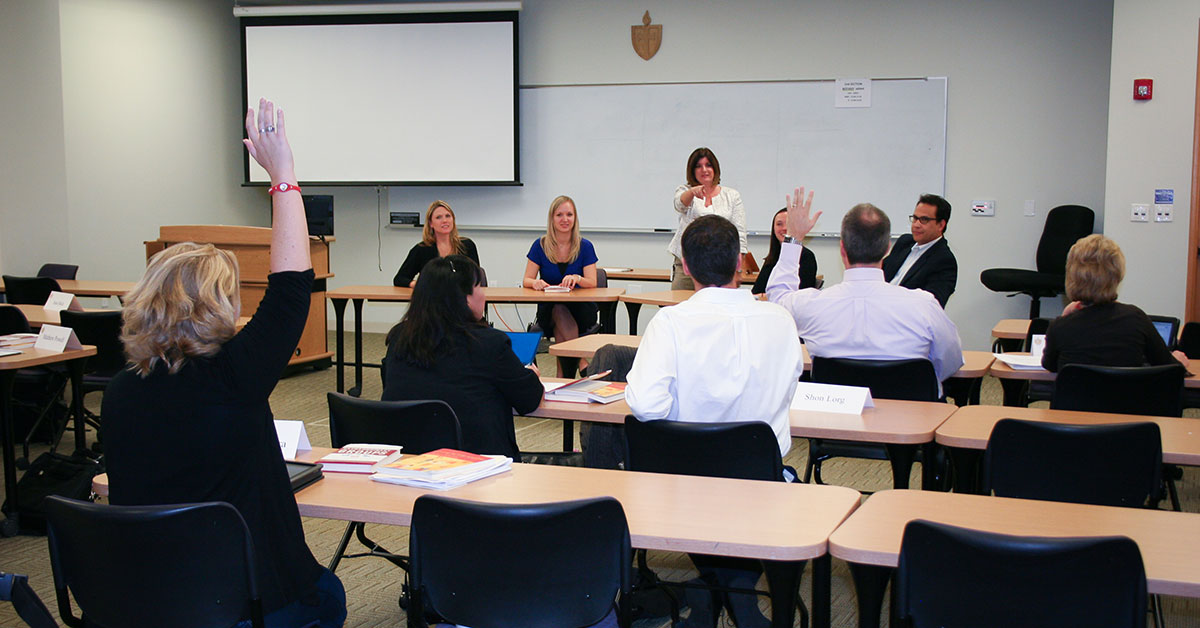 According to the Integrated Postsecondary Education Data System (IPEDS) in 2018, Concordia University Texas offers the most affordable MBA in Austin. There are many other benefits that set the Concordia MBA apart.
High-Quality Program
The Concordia MBA focuses on a two-prong approach, combining hard and soft skills. In addition to foundational knowledge required of an MBA graduate, our program also prepares you as a leader. Students take leadership courses that are strategically nested throughout the courses.
Accessible MBA
The MBA program at Concordia is designed to be accessible for every type of student, from a dad working full time who's looking to change careers to a 22-year-old new graduate looking to quickly advance.
You can attend classes on campus, committing to just one night per week, or you can complete the MBA completely online. Students can earn their MBA at Concordia in just five semesters (30 credit hours). Throughout the program, you will gain skills that you can immediately apply to your workplace.
Cohort Learning Style
One of the greatest benefits Concordia MBA students receive is the opportunity to participate in our cohort learning model, whether you attend classes on campus or online.
The typical MBA student joins a specific cohort of 15 to 25 people and remains with their fellow students throughout the entire program. You will develop close-knit relationships and build a professional network within your cohort. Some of the richest learning opportunities occur during class discussions with your cohort members.
Experienced Faculty
MBA classes are taught by faculty members who boast an average of 15 years' industry experience. Our faculty members offer students valuable insight into a wide array of industries.
Concentrations
You can choose from one of two optional concentrations: healthcare administration or organizational development & learning. Be aware that choosing a concentration extends the program to six semester, but you will develop industry-specific knowledge and skills.
Concordia MBA Alumni
Our MBA alumni are excelling across a variety of industries. Top occupational titles among alumni include chief executive, general/operations manager, financial manager, accountant and marketing manager.
With an average estimated salary of $93,000, Concordia MBA alumni work for renowned organizations such as Dell, AT&T, Ascension Health and the United Services Automobile Association (USAA).