CTX Theatre Tickets for Fall Performance Now on Sale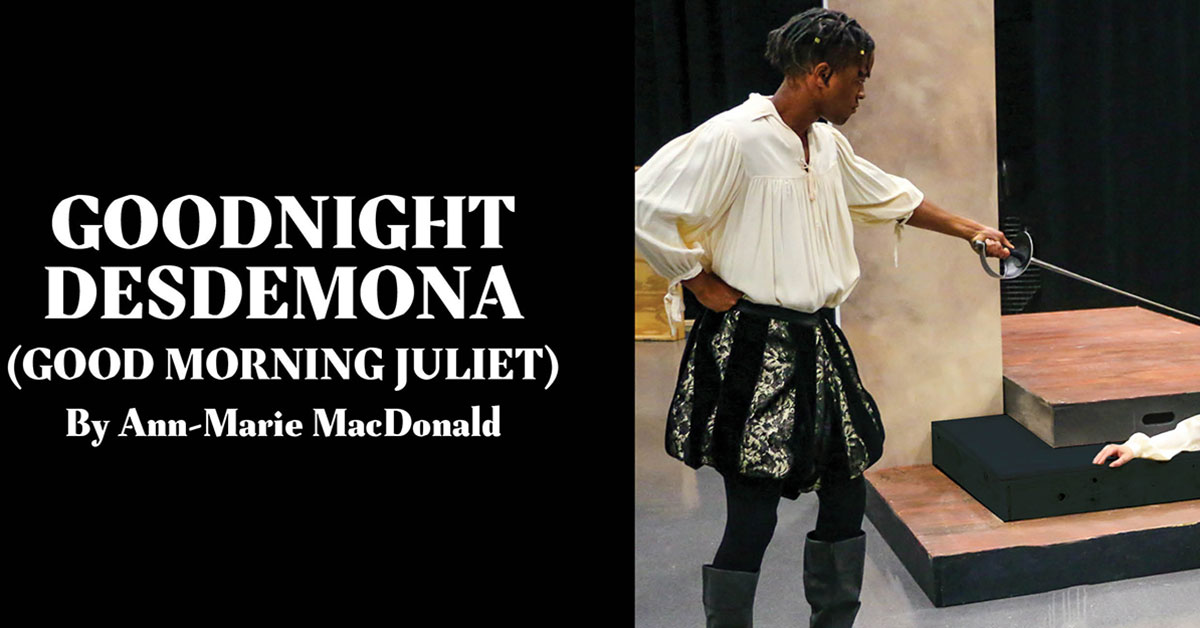 CTX Theatre presents Goodnight Desdemona (Good Morning Juliet) for their fall performance at Concordia University Texas. Tickets are now officially on sale, so grab yours before they sell out!
When & Where?
Goodnight Desdemona (Good Morning Juliet) will be performed in Concordia's Black Box Theater (Building B) on November 7-9 at 7:30 p.m. and on November 10 at 2 p.m.
Tickets are $10 per person for general admission. This two-hour production is appropriate for adult audiences.
About the Play
Goodnight Desdemona (Good Morning Juliet) is a comedic story that centers around Constance Ledbelly, a "spinster" academic at Canada's Queen's University. The play unites two of Shakespeare's tragedies, Othello and Romeo and Juliet, and turns them upside down.
When Constance deciphers an ancient and neglected manuscript, she is propelled through a rabbit hole and lands in the middle of the tragic turning points of each play. The desperate attempt of Constance to save Desdemona and Juliet from their fates takes the audience on a journey of comedy and near-tragedy. From sword fighting and dancing to mastering disguises, the play appeals to a wide variety of theatre enthusiasts.
Meet the Cast
Constance Ledbelly will be played by Grace Nemec, who will try to save Desdemona, played by Jessica Bartel, and Juliet, played by Lily McCoy.
Other cast members include Nathaniel Fomby, Preston Galban and Sibonelo Shezi.
Crew members include:
Madeline Silvestro (stage manager)
Smokey Westerfeld (lighting design)
Samantha Gonzalez (set design)
Jessi Rose (costume design)
Matthew Smith (sound design)
Adam Miller-Batteau (fight choreography)
Kevin Long (puppet design)
Did you know that CTX launched its first-ever Theatre major this fall? CTX students now have the opportunity to earn a Bachelor of Arts (BA) in Theatre.