The Pursuit of Establishing Balance Between the Classroom and Students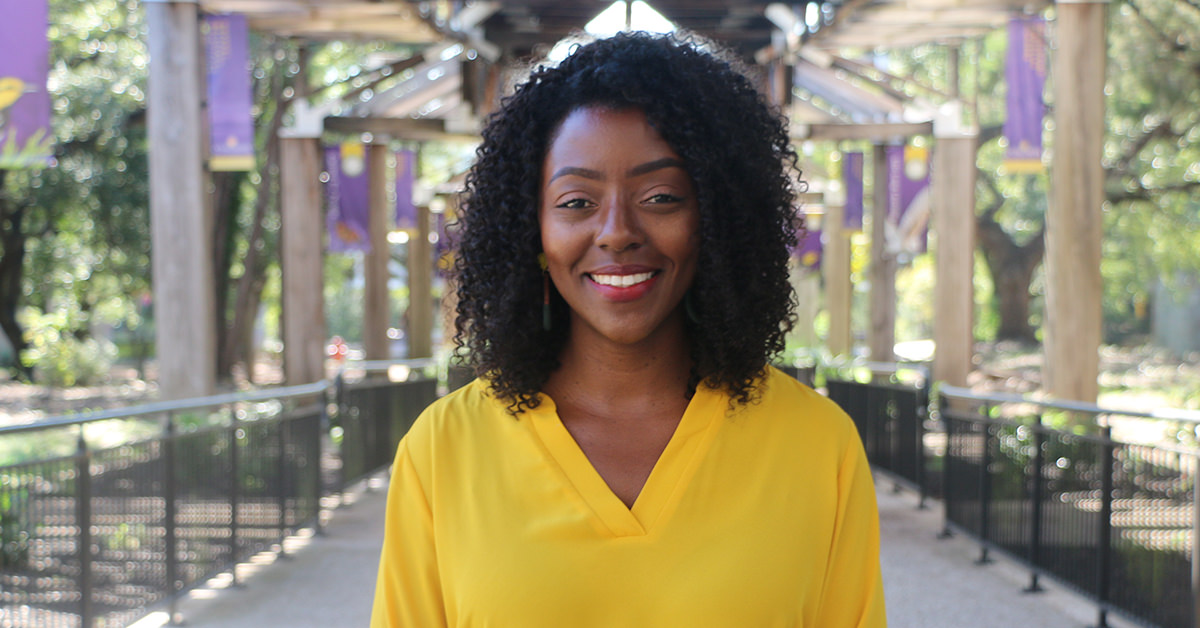 When I arrived at CTX in the spring of 2017, I was so excited about the opportunity to do what I love: teaching in higher education. I had been teaching for a while but was looking for a fresh start in a new environment where I could grow.
I remember starting the semester in a tizzy. I was eager with preparation, my notebooks were stacked, poly organizers in place and the volumes of presentations and textbooks were in order.
I was focused on being a "good professor" and I felt like the best way I could do that was by being ready to teach well each day.
there's more to teaching than preparation
With the spring semester underway, I found myself swamped with the day-to-day operations associated with being a professor on a new campus. I literally lived in my office, tied to the desk and chair.
I was overwhelmed with preparing for class, answering emails, grading student work and the overall transition associated with adjusting to a new workplace. I felt like I was making a strong effort at being prepared to teach.
I knew that I was contributing to the process of student success here at CTX, but in a certain way, I did not feel a part of the process. Something was missing and innately I knew that the missing link was "connection."
I had yet to balance the need to be proficient in the classroom with my desire to be connected to the CTX community. I needed to connect more namely by cultivating relationships with my students.
forming real relationships With Students
Ironically, not too long after I noted the need to connect, the opportunity presented itself for me to experience what I felt was missing. I started to have students request more meetings during office hours. Of course, I obliged. To my surprise, students began coming into my office to discuss matters that had nothing to do with classroom activities.
They just wanted to talk. Some of them told stories of accomplishment as first generation college students, while others shared tales of heartache and disappointment. A few students needed to hash out a decision, while others expressed their loneliness due to being away from home.
The commonality among all of them was their need for connection. They needed to sit, talk, be seen and be heard. To oblige each student was to acknowledge our common need to connect. I am assured that it was Divine providence that allowed those moments to happen.
It was in those moments that it became clear to me that I had to do more than merely attempt to teach well, I needed to connect well, too.
Establishing balance between the classroom and students
For me, teaching and learning here at CTX is mostly defined by the pursuit to manage the balance between being proficient in the classroom and being connected to students and their experiences.
This pursuit should take place in one-on-one settings and in the classroom. I've learned that maintaining this balance can be difficult as we shuffle through the semesters at the speed of light. As the balance comes and goes, I am reminded to slow down a bit and be intentional and purposeful in my interactions.
I have learned to stop, look up and out of my office to make eye contact with students passing by. I try to say 'hi' to every student that I remember teaching even if I don't remember their names.
I work to respond with grace when the circumstances of life genuinely attack a student's plans. I've learned to remember that I once sat where they sit and we're on this journey together. A journey where our mutual need to connect creates amazing teaching and learning opportunities.
I am so grateful to be a part of this dynamic learning community.