Fall 2019 Athletics Update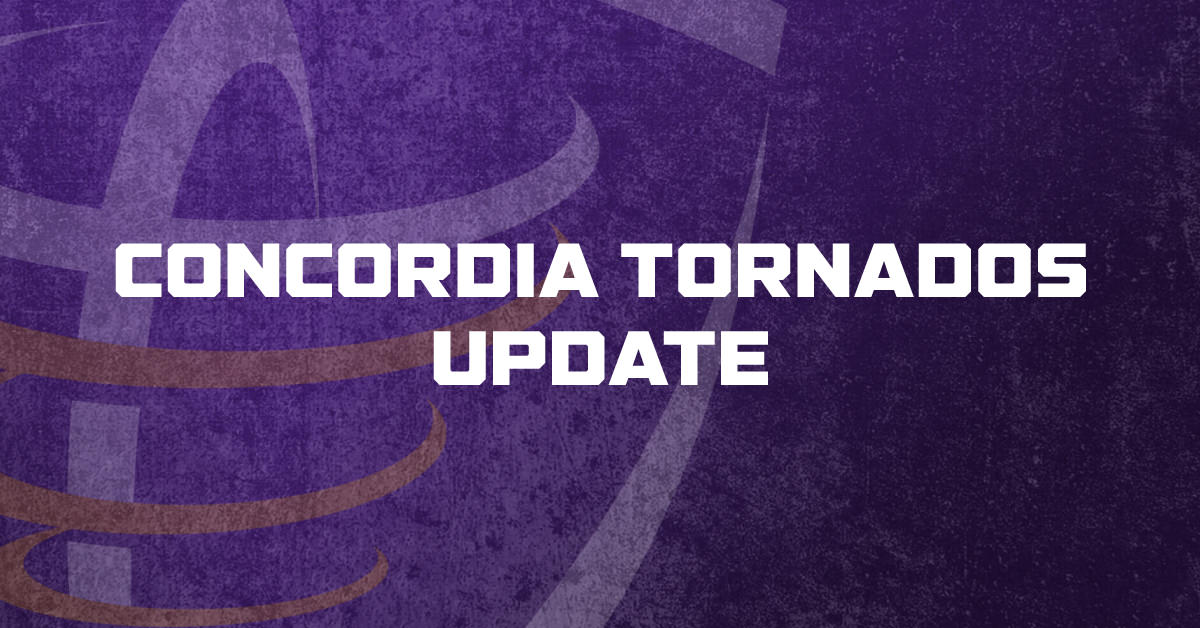 Written by: Joe Fisher
The Concordia Texas fall season is underway as volleyball, cross country, men's soccer and women's soccer kicked off their season. Men's and women's golf and tennis teams also began the fall portion of their respective seasons.
Volleyball

The volleyball team is off to their best start in program history through the first 18 matches. They are 15-3 and on a seven-match win as of October 1.
Won first six matches before falling to No. 13 Claremont-Mudd Scripps
Since first two losses of the season, CTX has won nine of the last 10 matches
Achieved a 7-0 start to conference play
Defeated non-conference foe, Southwestern, in first win over the Pirates since 1999
Completed 11 straight-set wins on the season, most since 13 sweeps in 2018
Senior outside hitter Tristyn Massey has been the offensive catalyst for CTX, leading the team with 185 kills and placing second with 163 digs and 82 service aces. She was named the American Southwest Conference (ASC) Co-West Division Offensive Player of the Week on October 1.
Freshman Sarah Ghormley has also been a force for the Tornados. In 40 sets played, the Bastrop native is averaging 2.75 kills a set, the second-highest on the team. She has also been productive on the defensive side, registering 127 digs, 3.18 a set, which is second-best on the team. Ghormley was named the ASC West Defensive Player of the Week on October 1.
The Tornados look to reach their third straight conference tournament, which will begin on November 7.
Men's Soccer
The men's soccer team opened the season winning only one of their first four games before finding their footing and winning three of their last five contests, including a 2-0 start to conference play after defeating East Texas Baptist and LeTourneau.
10 players have scored at least one goal
Edgar Guerrero and Marco Vazquez lead team in goals, each with three
Guerrero leads in assists with total of four
Guerrero was named the ASC Co-Offensive Player of the Week after tallying three goals and two assists in wins over the Tigers and the Yellow Jackets.
Concordia Texas will head into the thick of its conference schedule as they look to reach the ASC Tournament for the fifth year in a row, which will kick off on November 5.
Women's Soccer
The women's soccer team has been through a rough stretch to start the season under new Head Coach Andy Tunnicliffe. However, the Tornados recorded their first win of the season against East Texas Baptist to open conference play.
1-7 through first eight games
Three one-goal losses before recording first win of the season (4-2) against East Texas Baptist
Six players have scored
Emily Newton leads team with three goals and an assist
Kaycee Moore has one goal and team-high of three assists
Concordia Texas looks to reach its tenth straight ASC Tournament, which will kick off on November 5.
Cross Country

The team has competed in four meets so far this season, with a slew of freshmen leading the way for both the men's and women's teams.
In the opening meet, the men's team won the team title, accumulating 28 points with the top seven runners finishing inside the top 10. The women's team finished second, led by Alexis Pineda, who finished fifth and was the top runner for the Tornados with a time of 21:55.
Jacob Ismir
Top runner for two meets
Ran time of 17:13 to place third in 5K race
Ran time of 28:17.3 in Rhodes Invitational 8K race
Rick Platas
Top runner for two meets
Platas ran time of 30:13.6 to finish 34th overall and 10th among DIII runners at Concordia Cross Country Classic
Brianna Lopez
Top runner in last three meets
10th place among DIII runners at the Rhodes Invitational 6K race, achieving a time of 21:12.64
Finished 25th overall and fifth among DIII runners in latest meet
Earned ASC Runner of the Week honors
The Tornados have three more meets left in the season. They will compete in the Bill Libby Invitational on October 19 in Abilene, the conference championship meet on November 2, and the NCAA Regional Meet in Memphis, Tennessee.
Men's Golf
The men's golf team has teed off on two tournaments so far, most recently winning the UMHB Crusader Intercollegiate team and individual titles for the second year in a row.
Ben Balen shot 71-75 — 146 (+1) to secure second individual title
Tornados shot 298-301 — 599 to clinch tournament title and defeat Mary Hardin-Baylor by 17 strokes
Second consecutive year Tornados won both UMHB Crusader Intercollegiate titles
In their season-opening tournament, the Tornados competed with the best teams in the country at the NCAA Preview in Florida. They finished 14th as a team, while Balen shot a three-round score of 223 to finish in a tie-for-14th.
Women's Golf

The women's golf team set multiple program records at the Lady Crusader Invitational, finishing the tournament with a team scorecard of 324-312 — 636. The team placed third overall, just one stroke back of second.
Set the 18-hole and 36-hole school records
Second time in 2019 women's golf broke 18-hole school record
36-hole team score of 636 is best two-round performance in school history
At the NCAA preview, the Tornados finished 11th among 13 teams, led by Mayson Milliorn, who shot a three-round score of 249 and placed in a tie-for-32nd.
Men's Tennis
At the ASC Fall Tournament, Joshua Bode, Robin Van Der Heijden and Esteban Arrendondo all won their singles flight championships.
Flight A Singles: Bode, a 2019 Intercollegiate Tennis Association All-American, won all three matches in straight sets, including 6-2, 6-2 win over McMurry's Carlos Martinez in the final
Flight B Singles: Van Der Heijden, transfer from North Greenville University, never dropped a set on way to clinching championship with a 7-5, 6-2 victory over LeTourneau's Christian Farris
Flight C Singles: Sophomore Arrendondo, a Woodlands native, won title with a 6-3, 6-0 win over LeTourneau's Nathan Schmidt
Jorge Garcia and Michael Davis highlighted the Tornados' performance at the Intercollegiate Tennis Association (ITA) Regional, winning the flight B doubles championship. They defeated Southwestern's Max Pearson and Jeremy Wilson with two break points and an 8-4 win over the Pirates.
Women's Tennis
The women's tennis team also achieved success at the ASC Conference Fall Tournament.
Flight A Doubles: Freshman Cassandra Landeros-Cabrera and Isabella Wiik won flight A doubles title against Hardin-Simmons 8-6
Flight A Singles: Landeros-Cabrera, a Woodlands native, earned third place, winning her final match 7-5
Flight B Singles: Wiik, a Katy native, split first two matches before finishing with a third-place win 8-4
The Tornados had a strong performance at the ITA Regional.
Flight B Singles: Natalia Goodman reached semifinals, falling to Southwestern's Sara Le 6-3, 6-1
Flight B Singles: Rachel Sweitzer competed in quarterfinals, falling in straight sets to Southerwestern's Chandler Verba in quarterfinals
Flight B Consolation Singles: Alejandra Rueda competed in quarterfinals, falling to Hardin-Simmons' Brianne Dumas 6-1, 6-4
Flight D Singles: Veronica Gutierrez fell in semifinals to LeTourneau's Amber VanDuyn
Flight B Doubles: Claire Austin and Kaitlin Stevens won quarterfinals but fell to East Texas Baptist 8-5 in semifinals