Founders' Day: Concordia's First Teacher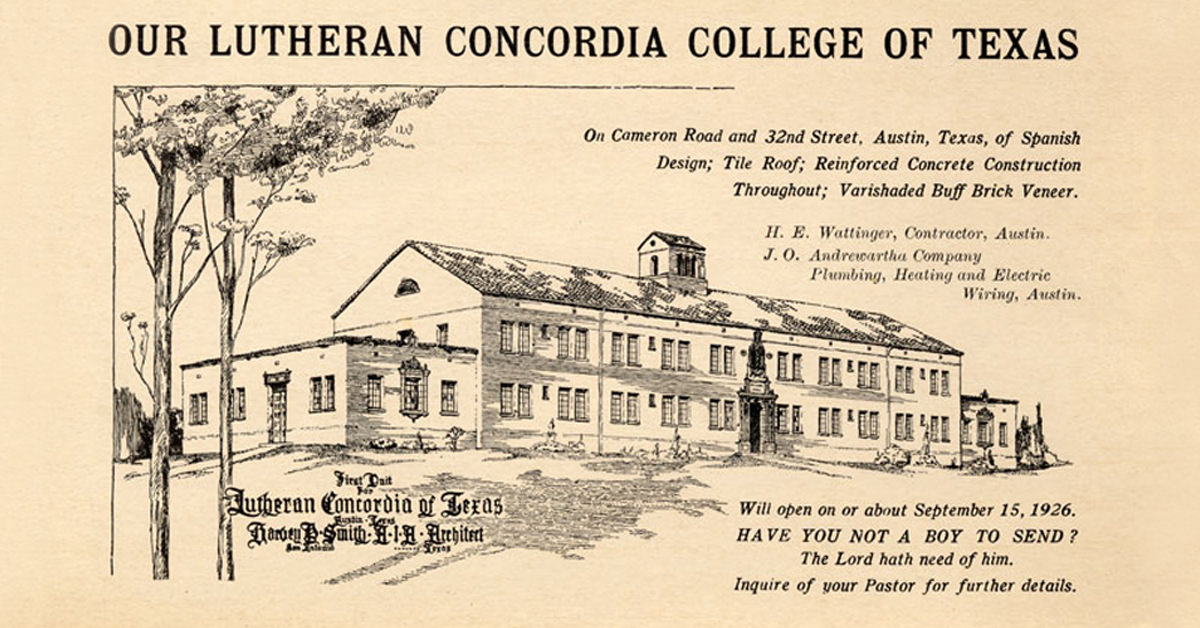 Written by: Gabriel Yukon
Reverend A. F. Hoppe was a man who certainly found his calling. In 1868 he became the first and only teacher at Lutheran Private Academy, the predecessor of Concordia.
Providing room and board for out-of-town students and giving $800 of his own money to fund the school, he is a paragon of generosity. To put this in perspective, $800 in Hoppe's time would be over $20,000 today!
Open To Opportunity
Rev. Hoppe had no plans to become an instructor in higher education.
He prepared for holy ministry in Germany where he served as an assistant pastor for two years. After some encouragement, he moved to St. Louis in 1855 for one year, then was asked to move to New Orleans to minister there.
After 12 years he started experiencing troubles with his voice, so he took a medical leave to rest and travel. Once back in New Orleans, his congregation asked him to start a secondary school, Lutheran Private Academy.
Open To All
Because there were too few students at the time, Rev. Hoppe opened the school to non-Lutherans. By 1878 the school had to move locations to accommodate these new students.
By 1881 the population of New Orleans had grown to over 200,000, and the number of Lutheran Congregations increased in the South. Hoppe was asked to be the director and professor of a new school called the Progymnasium to serve this growing population.
Rev. Hoppe was the only teacher at this school as well, so when he was called to help in the editing of the St. Louis edition of Luther's Works, the school closed. This did not mark the end of Concordia, but a beginning to what we have today.