Join CTX in Celebrating First-Generation Students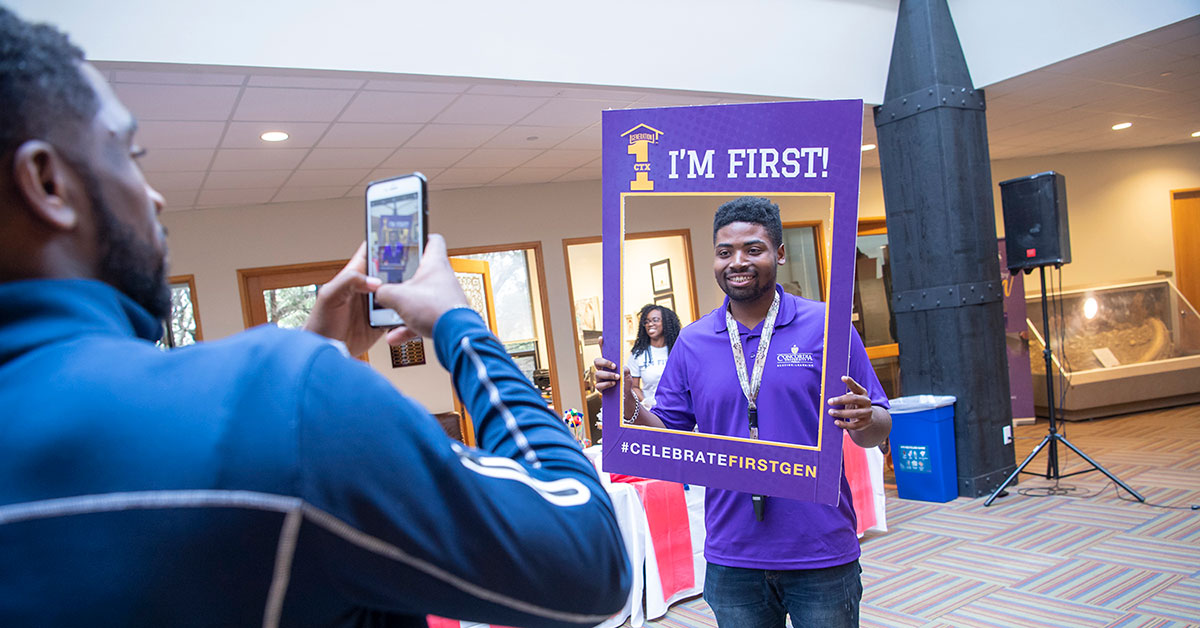 Join Concordia University Texas on Friday, November 8, to celebrate our first-generation students! November 8 is National First-Generation College Student Day, and CTX is hosting a celebration on campus with free food, games and more.
What Is a First-Generation Student?
A first-generation student is defined as a college student who does not have a mother, father or guardian with a bachelor's degree.
Concordia's Generation 1 (Gen1) is a family-centered program designed to help first-generation college students and their families successfully navigate higher education from application to graduation. An average of about 32% of freshmen entering CTX are first-generation students.
Gen1 Day at CTX
On Friday, November 8, CTX is hosting a party from 2 to 4 p.m. in celebration of our Gen1 students.
Drop by Luther Park and the Luther Annex (next to the Welcome Center) for free food, awesome games and karaoke. Don't forget to enter the raffle! Prize winners will be announced at 3:30 p.m.
CTX Gen1 Program
The Gen1 program is designed to help first-generation students achieve academic success, participate in student life, establish social and professional networks, increase financial literacy and ultimately graduate. Gen1 also strives to provide support, guidance, and a network for students and families who want to connect.
CTX students have the opportunity to attend regular discussions about navigating college, from financial aid and literacy to student involvement and participation. Additionally, CTX hosts activities like Gen1 Day to continue educating the community about supporting first-generation students and their families.