Join CTX for Tornado Challenge at TopGolf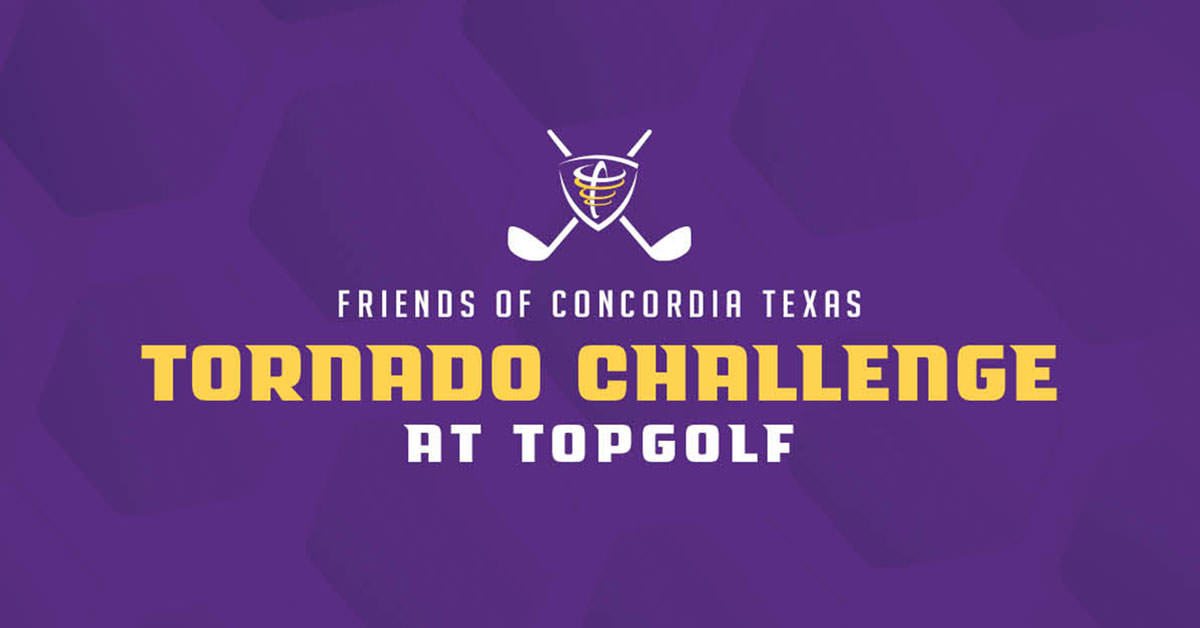 Concordia Athletics is hosting a fundraiser, Tornado Challenge, at TopGolf on March 31 to raise money for the CTX athletic teams and the Jay Sevier scholarship fund. Participants will enjoy an afternoon of networking and competitive rounds of TopGolf games.
About CTX Athletics
Our athletic programs are growing both in scope and success, and we are grateful for those who support the programs.
Here are some quick facts about CTX Athletics:
CTX Athletics compete in NCAA Division III
Part of American Southwest Conference (ASC) League
15 total sports teams
Multiple ASC Honorees and Student-Athletes of the Year
Frequent NCAA tournament appearances
Concordia's mission of developing Christian leaders is ingrained within our athletics programs. Student athletes have the opportunity to practice and live out our core values in unique ways:
Christ-centered — Glorifying God, not winning at all costs, should be the ultimate goal
Caring for people — Helping teammates grow in their skills and encouraging them
Vocation — Understanding that God is the provider of all skills and abilities to play sports; therefore, we are to honor Him in how we play
Lifelong learning — Lessons learned on the field extend beyond the college career
Courage — Playing the game ethically and graciously in ways that honor God
Trust — Trusting first and foremost in God's will, while building trust with teammates through accountability and reliability
Visit the CTX athletics page for more information.
TopGolf FAQs
We've included answers to some questions you likely have if you're new to TopGolf.
What is TopGolf?
TopGolf is a sports entertainment complex with high-tech golf games, climate-controlled hitting bays and food and music. TopGolf's technology allows you to track your golf ball, helping you accurately score each shot and better understand your shot.
There are various games at TopGolf, with the most well-known being classic TopGolf. Players score by hitting golf balls into any target.
Do I need certain skills to play?
Whether you're still mastering Peter Pan Mini Golf or ready for the Augusta Masters, TopGolf is for any skill level.
Do I need to bring my own clubs?
While you're welcome to bring your own set of golf clubs, TopGolf offers free clubs to use during game play. They have clubs to accommodate everyone, including men, women, children, toddlers, and both right and left-handers.
Can my kids come?
TopGolf welcomes kids to the complex and even provides golf clubs for them. However, their policy requires that any guest under 16 must always be supervised by an adult over 21.