Join Us for Service-Learning Week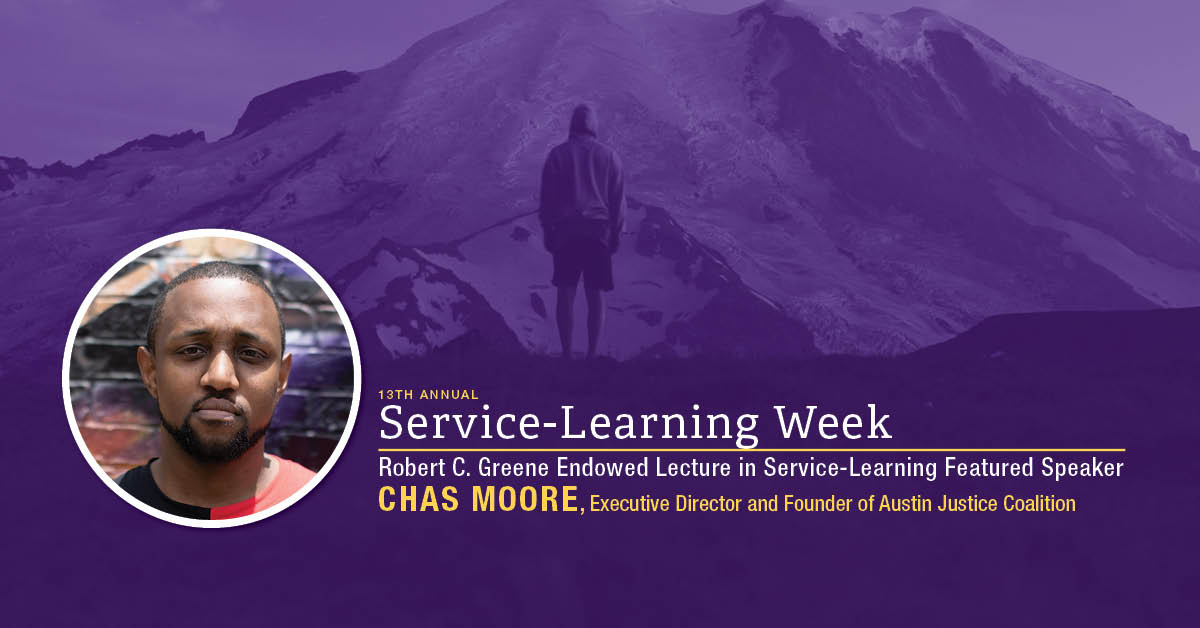 The Service-Learning program at Concordia University Texas offers CTX students the opportunity to serve neighbors on campus, in the local community and across the world. Are you ready to serve? Join us for the 13th Annual Service-Learning week to learn more and get involved.
2019 Theme
The theme for this year's Service-Learning week is, "Dare to Serve! Act on Your Intentions." This aligns well with our core values of being Christ-centered and caring for people.
It is easy for our good intentions to get hidden beneath schoolwork, social events and more. But CTX is challenging you to act on your good intentions and commit to serving others. Our Service-Learning program makes it easy. They schedule everything; you just show up ready to serve.
Schedule
Service-Learning week is Monday, November 4 through Sunday, November 10. Throughout the week, you have the opportunity to learn more about the program, hear from guest speakers and serve the community.
Monday
Learn about Environmental Stewardship Service opportunities
Donate to Water to Thrive
Volunteer at Reveal Resource Center to help distribute food and clothing
Tuesday
Learn about Refugee Services of Texas and Foundation Communities
Serve with Supper Club at Foundation Communities
Wednesday
Learn about service opportunity at U.S.-Mexico border
Watch movie Spare Parts
Thursday
Learn about Inside Books
Spend an evening with seniors at Brookdale Assisted Living
Friday
Robert C. Greene Endowed Lecture by Chas Moore
Attend Concordia's fall play, Goodnight Desdemona (Good Morning Juliet)
Saturday
Attend Concordia's fall play
Serve on a mission trip to Brownsville, TX
Sunday
This is your last chance to see Concordia Theatre's fall play.
Ready to Serve Now?
You don't have to wait for Service-Learning Week to volunteer. You can sign up for an upcoming service opportunity today!