Luther's German New Testament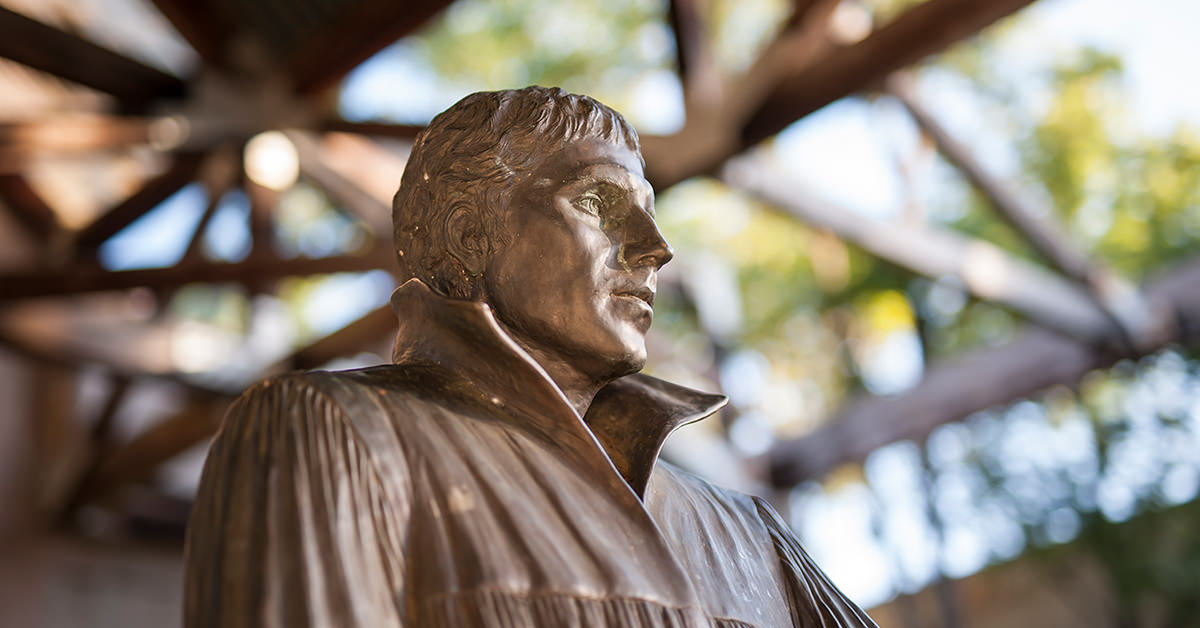 Prior to September 21, 1522, the date that the first edition of Martin Luther's German translation of the New Testament was published, other German translations had appeared.
In fact, between 1462 and 1522, seventeen editions of the medieval German Bible had been published, but most of that happened before Erasmus produced his Greek New Testament in 1516, later revised and reissued in 1519. None of these versions had been translated with the skills of Martin Luther and his colleague Philip Melanchthon. Melanchthon, a much better Greek scholar than Luther, helped in the revision of the New Testament, once Luther returned to Wittenberg from the Wartburg.
Long before he completed the translation of the New Testament, Luther had seen a Bible chained to a lectern. He had read the story of Hannah and her son Samuel in First Samuel and had begun to wish that he could possess and study such a Bible one day. For the first ten years of his career after 1517, he read the Bible through twice a year. Then, while staying at Wartburg Castle, he had the time to translate the New Testament.
Luther's Approach
Luther's approach to translation is best illustrated in his own words: "One must ask the mother at home, the children in the street, the man at the market, and listen to how they speak, and translate accordingly.
That way they will understand and notice that one is speaking German to them." Luther had a feel for poetry and music, which enabled him to reproduce the rhythm, melody, parallelism, and symmetry of Hebrew poetry and prose. Melanchthon once wrote about Luther, "Bugenhagen is a grammarian, I am a dialectician, Jonas is an orator, but Luther is all in one; no one can be compared with him."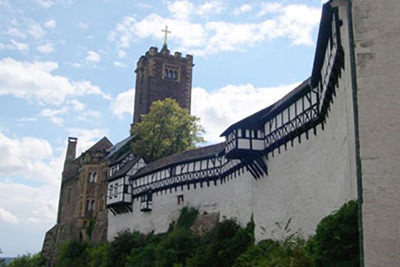 Luther began translating the New Testament in November or December 1521, completing the translation in exactly eleven weeks! While at the Wartburg, Luther wrote to his friend Johann Lang, "I will remain hidden here until Easter.
In the meantime, I intend to … translate the New Testament into the language of the people. Our friends demand it. I hear that you are engaged in the same task. Continue as you have begun. Oh, that every single city had its own translator and that this Book were translated into all languages, by hands, eyes, ears, and hearts!"
Chain Reaction of Translations
Approximately 200,000 copies of the German New Testament were sold between 1522 and 1534, a very large number in those days, and it spawned many other translations of the New Testament, including the Dutch (1523), English (1526), French (1530), Icelandic (1540—at the special collection in the library of Cornell University, thanks to my nephew Evan Earle, I was privileged to hold a 1540 copy of the Icelandic New Testament several years ago), Italian (1551), Polish (1551-52), Spanish (1569), Slavonic (1580), Slovenian (1584), Welsh (1588), Hungarian (1590), and many more.
Impact of Luther's Translation
Perhaps the words of Johann Cochlaeus (1479-1552) best express the impact of Luther's German New Testament: "Luther's New Testament was so much multiplied and spread by printers that even tailors and shoemakers, yea, even women and ignorant persons who had accepted this new Lutheran gospel, and could read a little German, studied it with the greatest avidity as the fountain of all truth.
Some committed it to memory and carried it about in their bosom. In a few months, such people deemed themselves so learned that they were not ashamed to dispute about faith and the gospel not only with Catholic laymen but even with priests and monks and doctors of divinity." That laypeople used this new translation with "the greatest avidity" is one of the finest compliments that Luther could have received.