My Emerging Leaders Summit Experience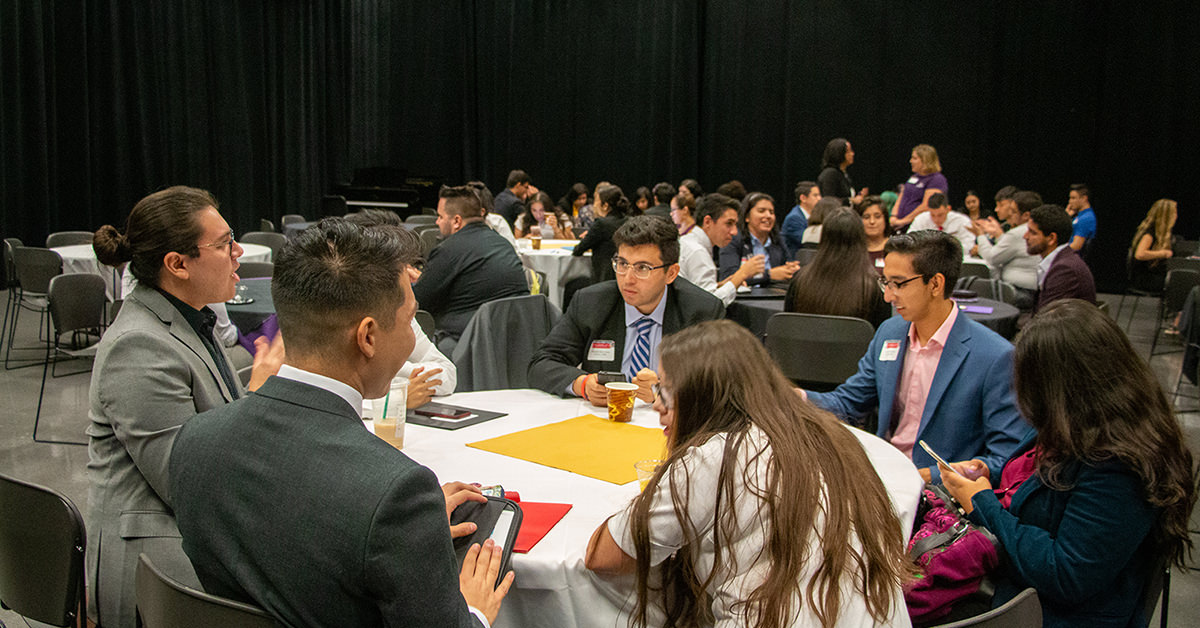 Written by: Abbey Whatley
Listen, I will be honest. Most of the student emails that I get have a second of my attention, then away to the trash it is, except for one email.
An event by the name Hispanic Association of Colleges and Universities (HACU) Emerging Leaders Summit was being held at my school. As a business major trying to figure out where my leadership skills will take me, I decided to apply. I found out I was accepted within the next few days, and I was excited to put my business clothes to use.
The second I walked into the room, I felt like it was an atmosphere of success. And yes, that sounds incredibly corny, but it was so true. Students from San Antonio, Dallas and other regions representing different majors gathered in one room.
At my table alone, there were two college athletes, a communication major and a NASA intern. It could have been overwhelming to meet all these new people, but we networked, which is an important thing in the business world. We shared who we are, where we are from and what we want for our careers. From then on out, the summit had begun.
The speakers were nothing like I expected. What I am trying to say is that they had jobs I had never even considered or heard of before.
A man from the CIA gave us insight on what his job is really like and how he got hired. A woman gave a speech on the power of storytelling and some tips and tricks on how to write a resume to the best of your abilities. We learned some valuable information to help us advance in our professional careers.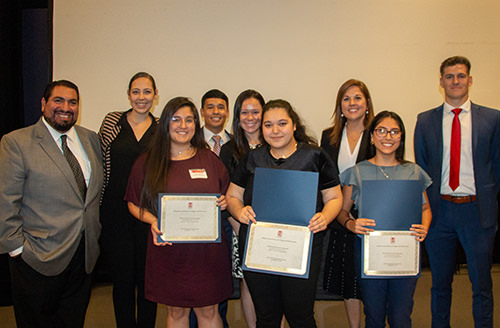 Around lunchtime, students had the opportunity to talk one-on-one to the employees of major companies. Cintas, Deloitte and Google, to name a few, were there to help the students get a better understanding of what their job environments are like.
Most of the companies encouraged college students to sign up as soon as they are eligible and apply for an internship. Little to my knowledge, I found out that internships are not only a pretty thing to put on a resume, but they can actually help a student gain access to a career at that same company.
After networking with employees, everyone gathered back to their tables, and that is when things got deep. Why? Because we had to learn about ourselves. You see, high school students are taught to learn about what is around them, but they aren't taught to learn about themselves and how they function.
During one of the exercises, we put a piece of paper above our heads and drew out where we saw ourselves in ten years. Sometimes the result was difficult to make out! This was one of the exercises that Concordia's very own Krissica Harper did with the students. Some of the students got to share what they drew, and not one of us had the same idea of where they see themselves in their post-graduation future. I made some connections between the exercise and my own life.
It's hard to visualize what you want in a limited time.
It's a challenge to stay focused on what you're trying to work on.
It can be quite a struggle to balance all of these things at once (the paper on my head and my ability to draw blindly).
Thankfully the workshop gave us insight on how to figure out what we want for ourselves and how to grow in our professional careers.
Something I found unique about HACU was their idea of including people from all backgrounds and their emphasis on the power of diversity. Though diversity is important to being an effective leader and seeking success in life, diversity should not be the thing to define who you are. Be great at what you do and work your hardest, even when no one is looking.
The people of HACU sincerely want success for each of the students involved, and they offer help to anyone in need of a little power boost.
The email from HACU was not a coincidence, and it did not belong in the trash. It was the green light to developing my career skills and becoming a stronger leader.