January 11 is Human Trafficking Awareness Day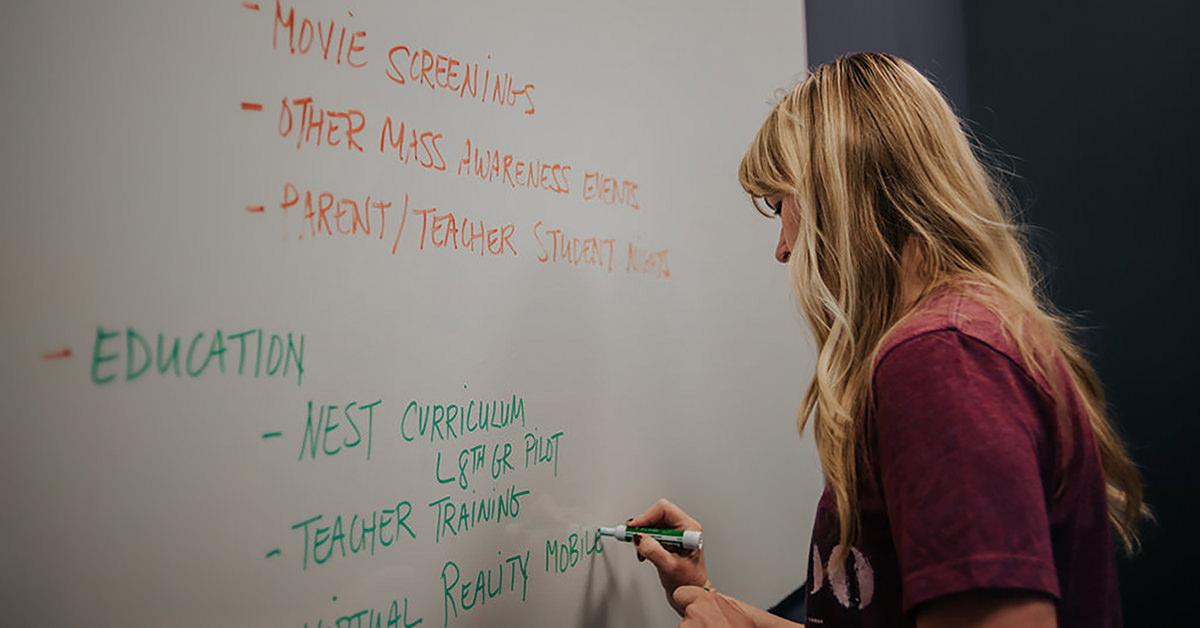 January 11 is National Human Trafficking Awareness Day, a day dedicated to getting conversations and efforts moving to stop human trafficking, the fastest growing criminal enterprise in the world. It is an estimated $150 billion-a-year global industry and is a form of modern-day slavery that profits from the exploitation of our most vulnerable populations.
The majority of Americans know little about trafficking, and most have no idea that it is going on in our country. Sex trafficking is the fastest growing criminal activity in the world. In our own state, it has been reported that the Mexican Cartel has sent recruiters into Texas schools, churches and malls where they find victims and befriend them, before grooming them for their criminal practice.
Did you know that out of all sex trafficking victims in America, 25 percent are enslaved in Texas?
Did you know the average age of victims is between 11 and 14 and the average life expectancy of these victims is a mere seven years?
Did you know 79,000 youth are being sex-trafficked in Texas?
Would you know how to spot sex trafficker and what to do if you did identify one?
Efforts to Inform and Educate on Trafficking
2001 Concordia alumna Angie Goeke, and her friend Alicia Maroney, didn't know the answers to these questions before they started Not In Our City, a Houston-based organization that strives to inform and educate people about sex trafficking, while also building a network of resources.
In 2015, the two moms discovered that children, just like theirs, were being sold for sex in their very own neighborhoods. Through months of research, they came into contact with victims, parents of victims and activists around the country. They knew they had to do something to help better connect activists and anti-trafficking organizations in order to take care of recovering victims and to educate the public.
Awareness and youth involvement quickly became key for prevention efforts.
"We really focus in on the preventative side of it," Goeke said. "What to look out for, and how to talk to your kids."
Not in Our City zeros in on awareness: preventative education for students, teachers and parents, as well as resources in the Houston neighborhoods with the tools to prevent, respond and recover from this tragedy.
"We were really seeing an educational gap in our schools," Goeke said.
They are in the early stages of developing a mobile virtual reality gaming experience that will raise awareness of domestic sex trafficking and guide participants into how traffickers manipulate, blackmail and brainwash victims.
Starting in the Classroom
The women worked with NEST Foundation, (a non-profit organization dedicated to raising awareness on commercial sexual exploitation of children in America,) to pilot a six-week trafficking curriculum for eighth-graders in Katy last spring and are looking to expand their reach to more schools.
"The curriculum that we are introducing isn't just an hour-long presentation on the facts, it addresses the underlying societal issues that allow the sex industry and trafficking to survive," Maroney said.
"My goal is that we will start receiving government support," Goeke said. "In five years we hope that the curriculum will be mandatory in schools. We want this to take off not just in Houston, but in cities all over the country."
Although it might seem improbable, both ladies believe that with the right understanding of the issue, an investment in the next generation and a coming together of resources, that they will be around to witness the end of sex trafficking.
"Listening to the spirit and acting unapologetically is what we have to do as women," Maroney said. "We feel called to help address this. We have to ask for what we need, for support. We have to be big in our dreams and bold."
Goeke partially attributes her time at Concordia to her reaching for the stars.
"I think having that biblically-based education and viewing the world through that lens is a big part of why I do what I do," Goeke said. "Our passion and desire for justice comes from Jesus. I really feel like we wouldn't be doing this if we hadn't been prompted by God."