CTX Highlights Faculty Accomplishments in Publication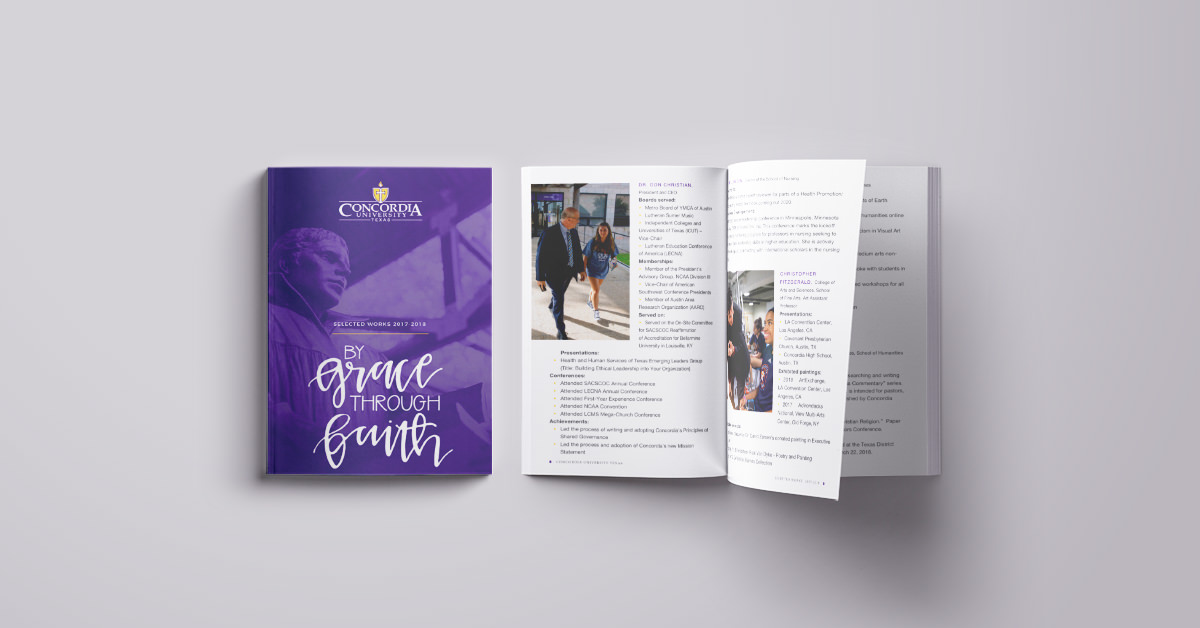 At Concordia University Texas, faculty are at the heart of what we do. We decided to put together a publication highlighting the scholarships and accomplishments of the members of our faculty.
What happens inside and outside the classroom is how we fulfill our mission that speaks of critical thought, compassionate leadership and courageous action.
The entries tell stories of how faculty are engaged and students are served.
Check out the ways our faculty discover new knowledge through original research and publications, integrate that knowledge into classrooms and across disciplines, apply that knowledge through roles of service at the university and in their communities and continually improve their role in the classroom and in the university.
Go ahead and brag on them! They deserve it.