Concordia Embark! Navigating the Landmarks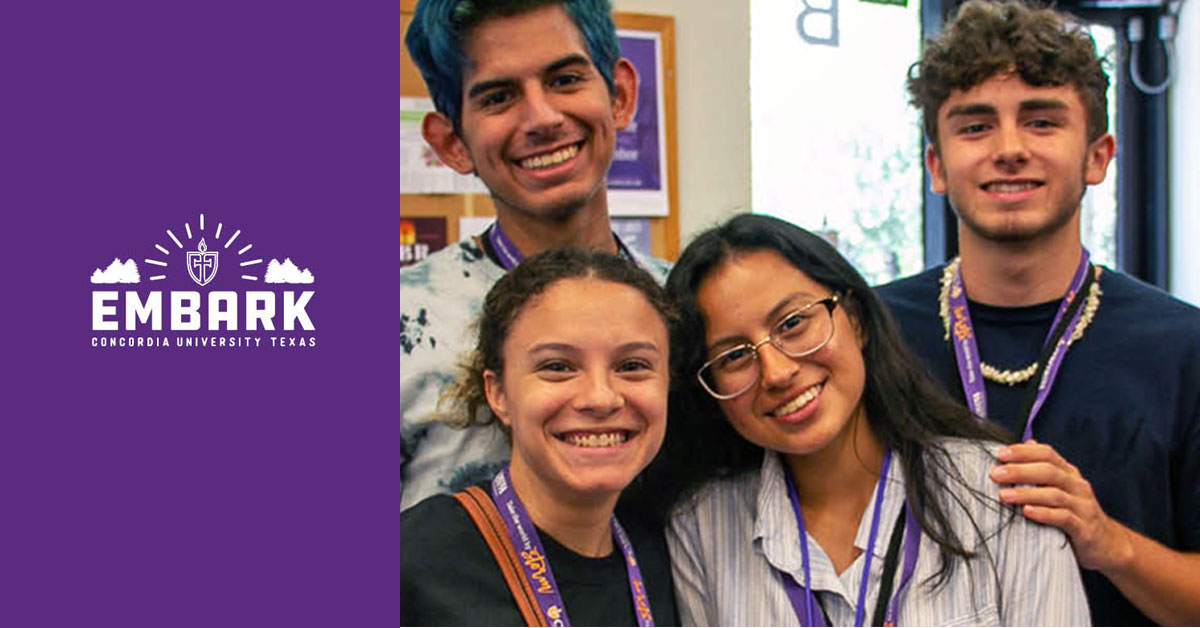 [Written by Student Affairs]

Embark! is the mandatory student orientation at Concordia University Texas for all first-year undergraduate students. You will learn about all of the wonderful opportunities you have as you embark on your life-changing adventure at Concordia.
For this year's virtual Embark experience, we have added Navigating the Landmarks, which are four Zoom sessions where you will meet fellow students and learn more from CTX staff about the programs designed to support you.
Student Success
July 9 at 3 p.m.
In this session, you will learn about the career center, Vocation & Professional Development (VPD), and the full range of career services VPD offers you.
You will also learn about the Academic Support Center, which houses academic resources. In addition to the Success Center, which offers free tutoring, accommodation for learning disabilities and more, the Academic Support Center includes the Math Center, Speaking Center and Writing Center.
This session will also cover the Counseling Center and the services it offers to students.
Campus Essentials
July 14 at 4 p.m.
During the second session, the campus police chief will provide insights into campus safety and the resources CTX offers to help keep you safe, such as the CTX Safety App. You will also learn more about Concordia's Dining Hall and what it's like to live on campus at CTX.
This session will also cover the support services on campus, including printing, your parking pass, your student ID and the mailing center.
Student Life
July 23 at 3 p.m.
On July 23, you will learn all about our vibrant campus life and the various events that Student Activities holds throughout the year. You will also see what kinds of products you can purchase at the CTX Bookstore (Building B) and learn more about the Tornado Textbooks program.
The assistant director of CTX Athletics will talk about the 15 NCAA DIII men's and women's teams that comprise Concordia Tornado Athletics.
Campus Stewardship
August 5 at 4 p.m.
In the final session, you will meet the University's librarian; she will give you a glimpse into the abundant resources the CTX Library provides both on campus and virtually.
The director of Environmental Stewardship will tell you more about the beautiful campus, including the 250-acre nature preserve, and the ways Concordia is responsibly stewarding the land.
Plus, you will learn about the various ways Concordia supports you in your walk with Christ, including daily chapel, student organizations like the Fellowship of Christian Athletes, mission trips, connecting with the campus pastor and more.