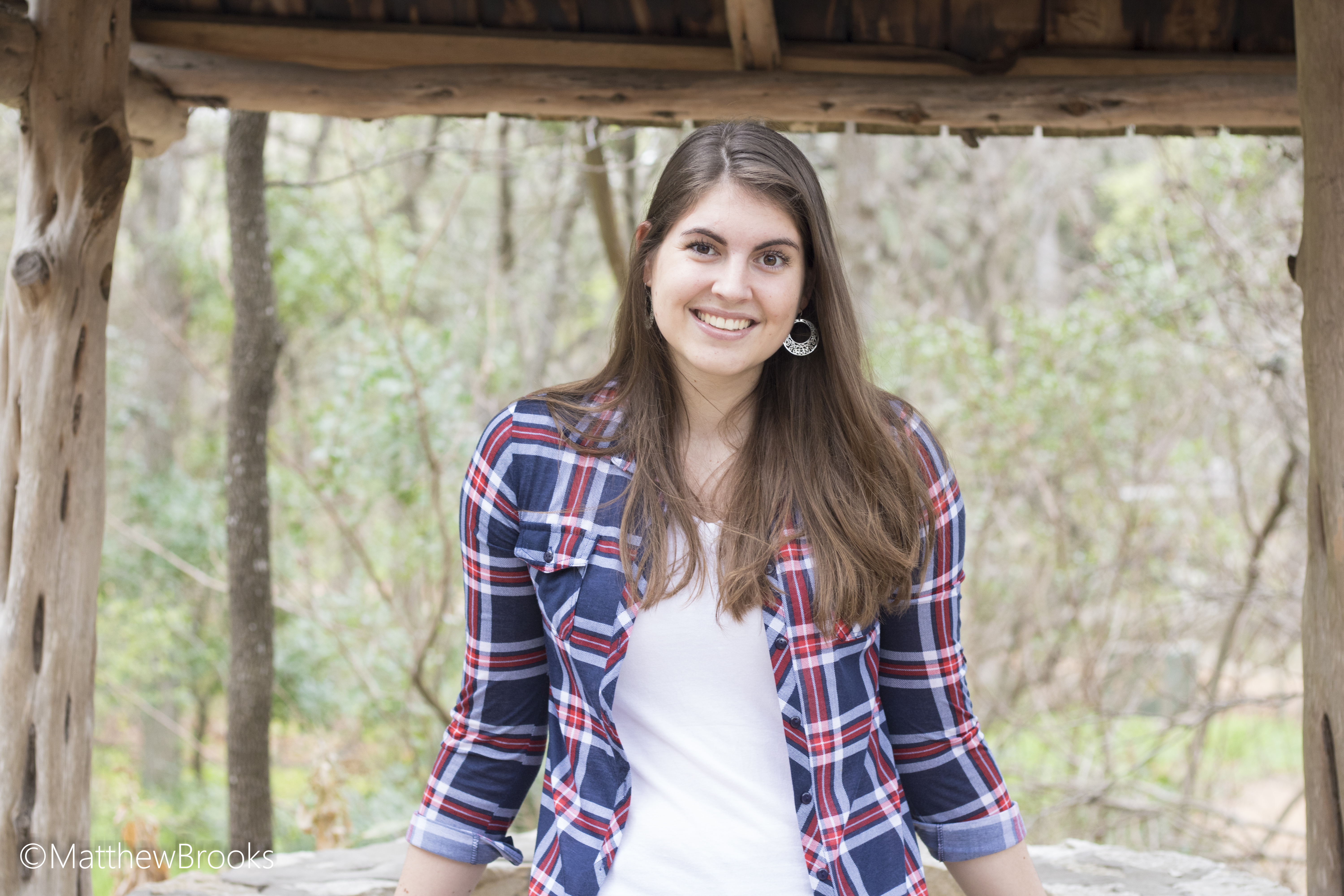 Rachel Foote, a CTX graduate, left Concordia in 2016 with a bachelor's degree in Behavioral Sciences and has taken that degree to serve one of the most vulnerable populations: children with autism.
While there is a widespread misconception that you must pursue a master's degree or even a doctorate to secure a "real" job in any behavioral science field, Foote is working as an Applied Behavior Analysis (ABA) Therapist at Behavioral Innovations in Austin. She helps children with management of social skills, repetitive behaviors and speech and nonverbal communication, while figuring out the best way to cater to their unique strengths and differences.
"Our goal is to make the children as functional in society as possible," Foote said. "We'll go to school with them if the parents ask us to, we'll sit through their speech and occupational therapy sessions and we will work on their social skills."
According to Foote, children on the spectrum don't generally seek out interaction from others. To refocus that mindset, she encourages play as it is an integral part of child development. Through sharing, cooperation and turn-taking, social language and self-esteem is learned.
"Typically, they don't enjoy being around peers, so we help them to set up these scenarios with peer-play," she said. " I enjoy peer play the most."
Foote also works with her clients on things such as focusing on tasks, eating and behaviors.
"A behavior is any sort of resistance," she explained. "Throwing a tantrum, escaping or not listening are examples of some of these behaviors."
Through techniques such as reinforcements, consistency and a little bit of patience, Foote is able to help her clients and their families make progress. She is in the clinic spending time with her clients all day, and even spends time 90 minutes a day with an in-home client.
"Therapists are like the waiters at restaurants," Foote said. "Waiters are blamed for how the food turns out even though they didn't cook it, and deal directly with the customers. Therapists spend the entire day with the child, and even work with them on the things that they learn in their occupational and speech therapy sessions."
Although she loves what she does, there are sometimes challenges with her job that most of us don't have to worry about in our daily lives, particularly when it comes to aggression. She has been hit, bit and even headbutted by children.
"It isn't personal though," she said. "I much rather it be aimed at me than at the child's family. I am trained to de escalate these sort of things."
Through even the roughest of encounters, Foote feels she is in the right place at the right time.
"I get to see improvements in these kids every single day," she said. "But it's most important that the families see those improvements at home. If the child is doing great all day with me, but at home there is no change, then we really did nothing."
Foote is blown away by how God has provided for her in this stage of life.
"I'm really open to what God has in store for me," she said. "I might get into ministry one day. For now, I have seen God meet all of my needs. I don't have stress going into work, and what I do is rewarding. I know I'm transforming lives of the children and their families."
She wants current Behavioral Science students to know that there are jobs out there for those who aren't sure continuing their education after a bachelor's degree is for them.
"A lot of times it's really more important who you are as a person, than what your degree says," Foote explained. "Be willing to start at the bottom, but find joy in whatever you are doing."