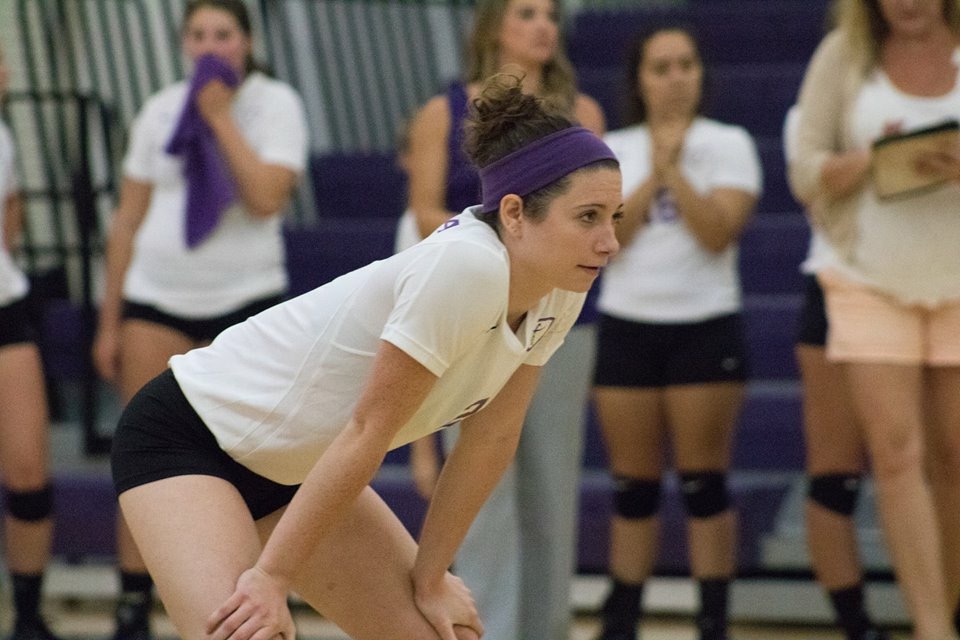 Recent graduate Carly Custer, Concordia's last volleyball captain, didn't spike a volleyball until she was 12. As a child, she was so serious about gymnastics that she was almost home-schooled to devote more attention to the sport.
But after eight years of intense gymnastics practice and competition, volleyball called to her.
"I have a cousin who's a year older than me that played," Custer said. "I always looked up to her, and I still do."
She traded in the balance beam for some knee pads, and left gymnastics in the shadows. After a mindset shift and lots of practice, Custer tried out for and made her eighth-grade volleyball A-team. In high school, she was among just a few freshmen to make the varsity team. However, she said her short stature caused her to play libero, when she wanted to be an outsider hitter.
"Gymnastics stunted my growth," Custer said. "Going into my freshman year, I was five feet tall. By the end of that year, I shot up to five feet eight inches."
After her growth spurt, she was Clear Spring High School's outside hitter.
"I didn't think I was going to play in college," she said. "I didn't know that I was good enough.'
Custer was wrong. She was good enough. She started the recruiting process her senior year, and Mississippi College wanted her to play for them. But so did Concordia.
"I felt like I hit it off better with Austin when I visited," she said.
As a freshman at CTX, Custer described herself as rambunctious, loud and wild.
"I was the one always having the do burpees."
However, she was a starter, a rarity for a college freshman.
"I still had a lot of learning and growing to do," Custer said. "But as an 18-year-old starter, I already had the respect from my older teammates."
As a sophomore, Custer was already taking over some captainship duties, and was named team captain her junior year.
"These people are your best friends," Custer said. "They're your family. You have to establish a respect level on the court, but also know you can joke around and be friends off the court."
Now finishing off her senior year, and near completion with her Bachelor of Business Management, and her Psychology minor, she looks forward to spending the remainder of her time here supporting other athletes and players, and being a friend to her fellow teammates.

"The adrenaline, the team memories, being passed out together after conditioning, traveling as a team…" she explained. "Leaving is bittersweet."
She hopes that future volleyball players know what a great bond the team shares at Concordia.
"Never be complacent," Custer advices incoming Tornados. "College is the next level, so don't expect it to be easy."
As for Custer, she has peace with what she has accomplished as an athlete, and looks on to a bright future.
"I know all things have to end, but not many players get four years of actual playing time," she explained, "I'm content with how I played and being so content makes it easier to look back and be happy."