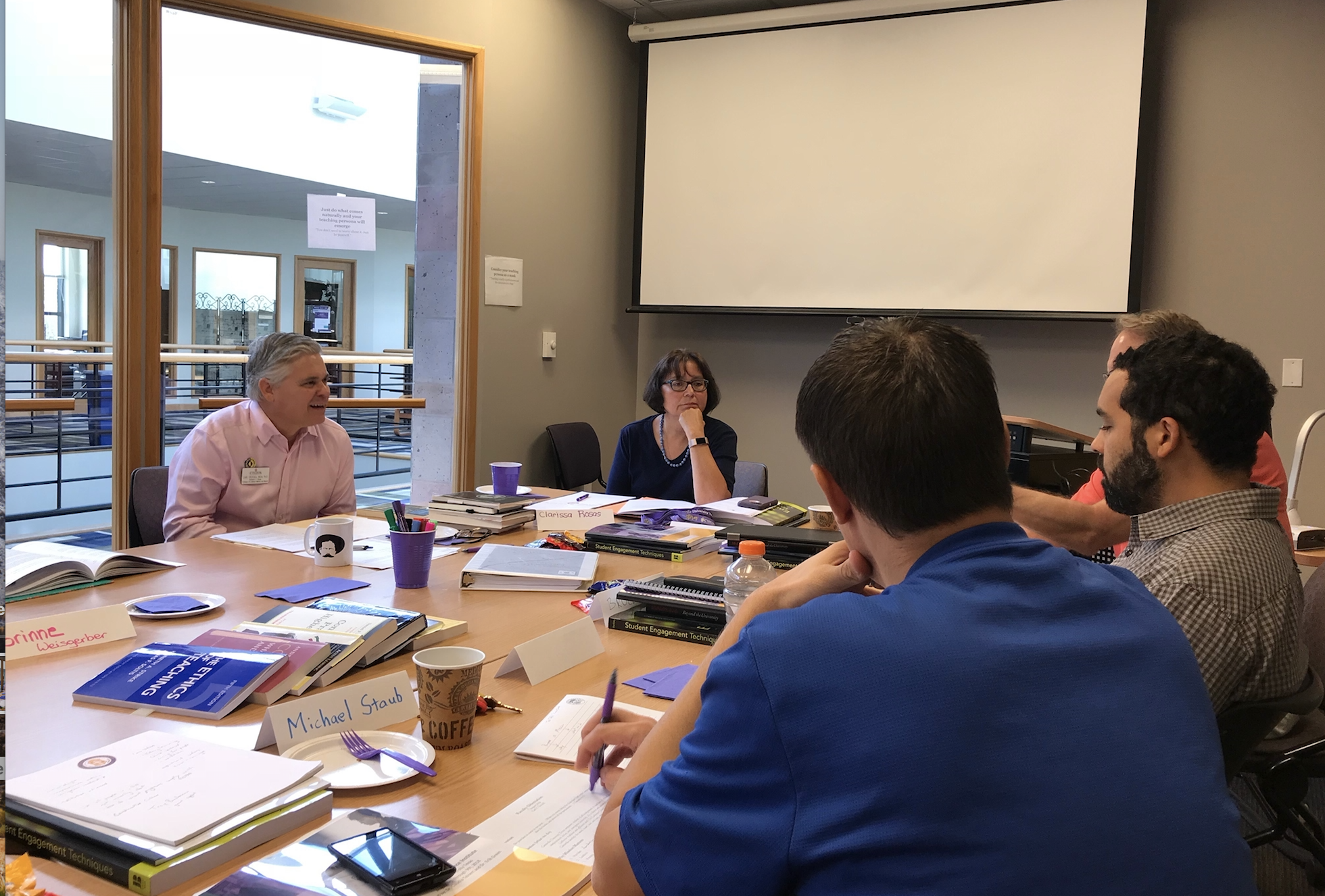 After an invigorating first day of discussion which centered around general pedagogical concerns such as creating teaching philosophies and establishing teaching personas, the second day of the CTX Teaching Excellence Institute turned its focus inward and afforded participants a chance to explore the unique culture and newly revised mission of Concordia University Texas.
Dr. Carl Trovall, the Richard J. Dinda Professor of Lutheran Identity and Mission, opened the day with a devotion on 2 Timothy 4:13, which later provided a nice segue into an examination of the meaning of a liberal arts education and from there, an exploration of the various models of Christian Higher Education.
Dr. Trovall set up this discussion by quoting Tertullian, who famously asked "What does Athens have to do with Jerusalem?", in order to introduce the idea of a Christian liberal arts education.
One of the key takeaways from his presentation was the idea that a liberal arts education tries to replicate the conversation around questions of truth, goodness and beauty that so fascinated the Ancient Greeks and that the exploration of these three concepts really is an exploration of God and therefore belongs in the academy, especially in a Christian liberal arts setting.
In order to help new faculty better understand the students which they will be engaging in these conversations in their classes, Jennielle Strother, the Associate Vice President of Enrollment Services, stopped by in the morning to share some information on the the composition of the student body and on current enrollment trends affecting the university.
Since most of the Institute participants had not yet had a chance to really get to know CTX students, the data Jennielle shared provided some concrete pointers which should prove especially helpful as new faculty members tackle the task of developing their syllabi and lessons plans for the upcoming semester.
Recent Posts
Ready to serve others? We've got the details covered. All you have to do is show up!
Concordia is a partner of AISD's GEAR UP program, which supports students in their academic pursuits. Discover more!
Wondering how you can use a behavioral sciences degree? Discover 7 potential career paths.