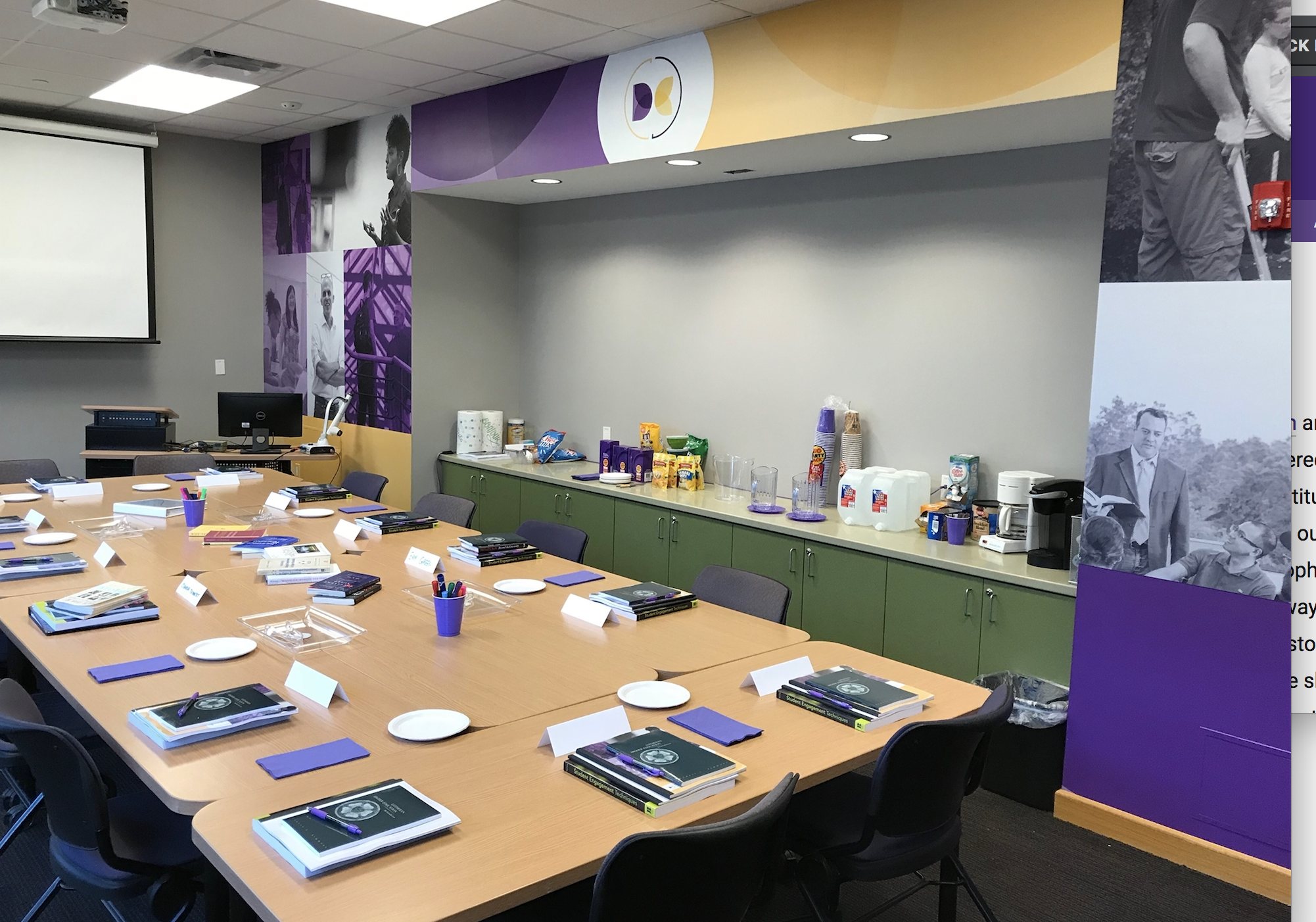 Greeted by a brand new warm room and copious coffee new Concordia faculty gathered for Day One of the CTX Teaching Excellence Institute.
Today's agenda included deep reflection on our Professor Personas and our Teaching Philosophies. Such hefty topics are enough to scare away any faculty member, particularly those unaccustomed to the ways of the University.
However, the skillful planning and research-based preparation of Dr. Claudia Teinert and Dr. Erik Green made the topics not only approachable, but engaging to the core. In fact, the presentation of investigating our Professor Personas and our Teaching Philosophies mirrored many of the facets that the research suggested including in our personas and philosophies.
For example, Building Safety, Sharing Vulnerability and Establishing a Purpose were all conveyed as aspects the create a Constructive Culture. Our discussion format allowed for affirmation when sharing of ideas (Building Safety), at the end of the session new faculty offered constructive criticism (Sharing Vulnerability), and throughout the session we stuck tightly with the organized, thoughtful agenda of the day (Establishing a Purpose).
For these reasons, I can say with full certainty that the learning that will take place in these four days and the upcoming academic year will lead to excellent teaching. I am excited for tomorrow, not only because we have the opportunity to go out to lunch again, but also because we will delve deeply into the CTX Culture and CTX Values.
I can only imagine how these learnings will influence my teaching in just a few short weeks.
Recent Posts
CTX is launching a new software engineering concentration for the computer science program this fall 2019. Learn more!
Studies have shown that an office with a window and view of the outdoors increases productivity. Learn more!
We address the top 5 myths associated with a liberal arts education and how Concordia defies them all.